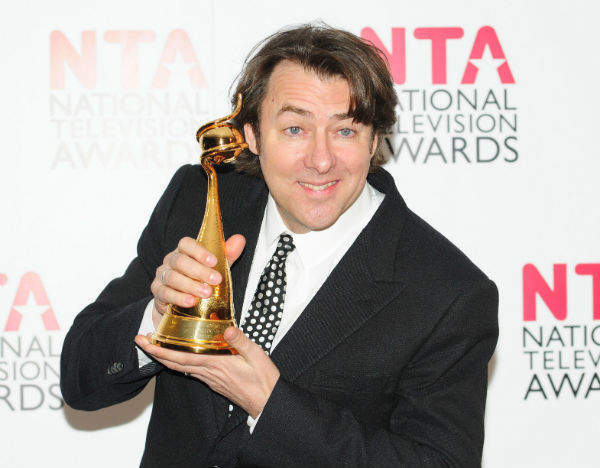 Jonathan Ross OBE has an estimated net worth of £24 million.
Born on November 17, 1960, in Camden Town, London, Jonathan Ross graduated in Modern European History at the University of London from and kick-started his television career as a researcher at Channel 4.
How did Ross make it from initially being a TV researcher?

Four years later, together with colleague Alan Marke, he came up with the idea for a show, The Last Resort. This was in 1987 and the show ran for four years, making Ross (who has difficulty in pronouncing 'r') a talked about personality.
Marke and 'Wossy' established Channel X, their own production company, partly to promote Ross' career. The Incredibly Strange Film Show, a documentary series by Ross, introduced the works of such filmmakers as Sam Raimi and Jackie Chan, while also delving into sci-fi and horror. Suddenly becoming disenchanted, Ross sold his stake in Channel X in 1995 for £1.
From 1995 to 1997, he had a miserable stint at ITV, hosting shows such as The Big Big Talent Show. In 1999, he came home to the BBC with his much admired Saturday morning Radio 2, where he once again became the ever-present face on TV. He also skippered BBC1's sports quiz team They Think It's All Over, for which he was supposedly paid £100,000.
A couple of years later, he started presenting his own show, Friday Night With Jonathan Ross, which emerged as a resounding hit, earning him the BAFTA for Best Entertainment Performance thrice (2004, 2006, 2007). In 2005, his broadcasting services secured him the OBE. His autobiography, Why Do I Say These Things?, published in 2008, narrates his life as a broadcaster.
Ross became the highest paid broadcaster in the UK when he inked a £18 million three-year deal with BBC in 2006. He went on to act as film critic on Film, a film review show. After leaving BBC1, Ross began hosting his own The Jonathan Ross Show on the ITV network.
This TV host with a razor-sharp wit has an abode worth £2.5 million in Hampstead. His two-year deal for the Jonathan Ross show, extended to 2013 with ITV1, was estimated to be around £2 million. Ross' reported net worth, $27 million in 2013, is now assessed to be around $35 million.
He owns Hotsauce TV, a TV production company, along with his wife. An ardent collector of comics, Ross even has a couple of comic books to his name, Turf and America's Got Powers. The chat show host has been married since 1988 to journalist, author and broadcaster Jane Goldman, who he met when she was just 16 and he was 24. Together they have three children, Betty Kitten, Honey Kinney, and Harvey Kirby, along with pets that comprise two salamanders, an iguana and several ferrets.