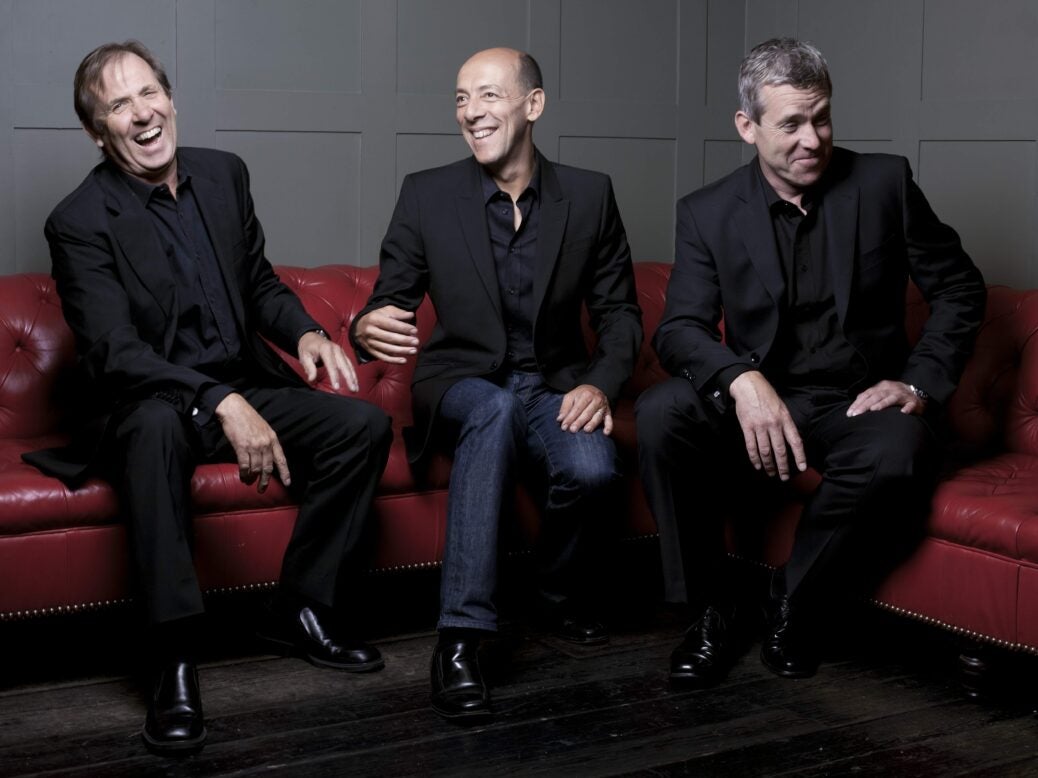 MD and co-founder Graham Harris reflects on a quarter of a century at the helm of SHH
'We're unorthodox,' says architect Graham Harris, the congenial spokesman for premier design and architecture practice SHH (an acronym of the founders' surnames), which he co-founded in 1991 with close friends designer Neil Hogan and architect David Spence. 'Our combination of architects and interior designers gives us a bit more edge, and we keep things young at heart.'
In its 26th year, SHH now has over 50 employees, including architects, designers, and specialist CGI artists working together under one roof, which makes them trailblazers in a competitive industry. This wasn't always the case, Harris says, noting with remembered amusement how the early days saw the trio sitting around in his West London flat, the phone conspicuously silent. They quickly progressed to an office space full of desks, but no employees. 'Show me to my desk', they'd say to each other, laughing hopefully – a predicament anyone who's ever started a company would be able to empathise with. But it wasn't long before they'd landed graphic design projects for Harvey Nicholls and London Zoo and SHH took off.
They eventually graduated to pure architecture and design combined, and they've continued with it ever since. They won notoriety early on for three converted artisan dwellings on Yeoman's Row – the bedrooms were downstairs, and the living quarters on the upper floors. The project made it into the Architects' Journal and got them the nickname 'the mews kids of Knightsbridge'. Today, their clientele spans the globe, from New York to Beijing, and they're no less cutting-edge or ambitious. Alongside collaborations in Lagos, Beijing and more, they are currently building one of Dubai's first ever villas with a basement. And look out for their first ever 250-suite luxury hotel in central London, details of which are yet to be made public.
'We have a style, but not a house style,' which is the key to their success, Harris says. For while signature designers can't deviate, SHH can accommodate individual tastes and demands. They strive, quite simply, to create unique and extraordinary buildings, designed to be effective, practical and smart, and their resulting portfolio is an impressive range of super-prime residential and hospitality projects.

Homes include new-builds such as the Water House in Hampstead, an ultra-modern lateral house made up of clean lines of slate grey and glass.  They also specialise in the sensitive restoration of period properties, among which is Athlone House, next to Kenwood House, in Highgate. An ornate 19th century stately home with seven acres and staggering views of Hampstead Heath, it's a colossal project and a particular triumph for Harris who secured refurbishment permission on the buyer's behalf during a series of tense and complicated negotiations. The finished product will be spectacular, Harris promises, and will include a full restoration of the existing building with additional wings, new landscape ponds and a summer pavilion.
On the hospitality side, SHH's projects reflect the tastes of their aspirational clientele. Their portfolio includes private aircraft terminals, luxury hotels and hospitality suites, including those at Ascot and Wimbledon, and they are currently building some 'black boxes' for a well-known classic car doyen, who has run out of places to store his collection of racing cars.
In each case, their properties are innovative, slick and eminently tasteful, and projects are delivered seamlessly from start to finish, precisely because SHH has everything under one roof. 'With the advent of technology, the sky's the limit and what SHH does is bring together people who can advise you on what those limits are,' Harris explains. Some projects are so complicated and extensive, in fact, they require between 20 and 30 consultants. These include specialists for anything from pools, lifts and wine cellars, to walk-in humidors, saunas and spas, while their in-house CGI team creates virtual reality representations of the properties before they are built. This means clients can plug in and virtually walk through their dream homes throughout the process. Of course none of this would be possible if they didn't have top quality architects and designers working around the clock, as Harris reminds us: 'everything starts with a pen, not a magic wand.'
Projects have increased in size and complexity over the years: as UHNWs started to travel more, they were exposed more than ever to the newest and most luxurious developments, hotels and complexes around the world, 'and they wanted a piece of that when they got home', Harris explains. In response, SHH are constantly expanding their offering, which is no small task in the age of modern technology. 'The biggest challenge is keeping ahead of the curve,' says Harris. SHH have been at the cutting edge of design and architecture for over two decades and they're not showing any signs of slowing down.