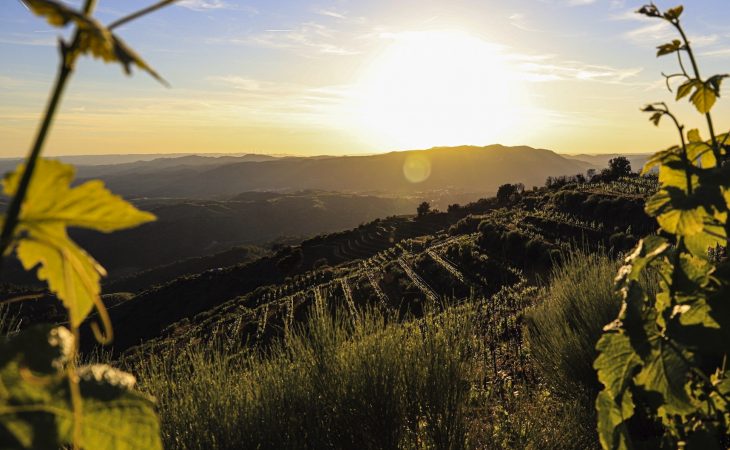 From our partners: There has never been a more exciting time to discover Spanish wine, writes Irenie Forshaw
Traditionally, Spain has sat on the periphery of the fine wine world. Now, an ambitious, young generation of producers are unlocking newfound levels of variety and innovation.
Justerini & Brooks' Mark Dearing tells us why there has never been a more exciting time to discover what Spain has to offer.  Despite boasting more land under vine than any country on Earth – and an abundance of native grape varieties – Spain and its growers have long battled with an inferiority complex.
But Spanish winemakers are no longer willing to reside in the shadows of their French and Italian counterparts. A new generation of talent is elevating the country's reputation far beyond the confines of Rioja – and it seems as though the momentum is continuing to build.
"I think Spain is at its most exciting now," says Mark Dearing, a buyer whose responsibility includes Spain, Portugal and South Africa at Justerini & Brooks. "There was a long time when it wasn't particularly interesting, truth be told. But today, we're seeing a premiumization in terms of quality. The landscape and wines are far more diverse than people give them credit for."
Discovering Spain
Over its 270-year history, Justerini & Brooks has assembled a coveted portfolio that includes the revered estates of Burgundy, Germany and Italy. But the fine wine merchant's journey into Spain is a relatively new one – a development which reflects the growing dynamism of the scene.
"We've invested a lot of time in the last five years diversifying our offering, and exploring the great gamut of styles produced in Spain that have really only come into their own in recent years," explains Dearing.
Global pandemics permitting, Dearing visits the country between three and four times annually, driving countless miles to visit a network of grower partners and search for undiscovered gems.
Having worked at the fine wine merchants for nearly a decade, the buyer has watched the Spanish winemaking renaissance first-hand. "Up until the early 2000s it was really only Rioja and Ribera del Duero which had any cachet outside of Spain," he recalls. "They were very popular – quite powerful and full bodied, with lots of oak."
Spain could rely on these established heavy hitters to single-handedly support the industry in perpetuity, but, in order to compete with the best of France and Italy, Dearing contends it is vital to showcase diversity. "It is only really waking up to its potential now," he says.
Mark Dearing's Spanish growers to watch
With its array of indigenous grape varieties and climatic diversity – ranging from the lush greenery of Galicia to the barren Castilian plateau – Spain has a plethora of natural resources for delivering on such variety. In recent years, there has been an explosion in single vineyards producing small quantities of accessible, quality wine.
Nevertheless, Dearing admits it has been difficult for Spain to shake its low-cost, high-alcohol image of the past. Thankfully, fine dining establishments around the world are helping to showcase the diverse range of wines the country has to offer.
"Sommeliers are leading the discussion to people in restaurants and wine bars," explains Dearing. "If the wine works well in restaurants, private customers will come back and buy some for themselves, so it's a nice circle."
There is also an exciting opportunity for sherry to step back into the spotlight. During the UK's first lockdown, sales soared by over 20% and it seems the fortified wine might be making something of a comeback. This hasn't gone unnoticed by Justerini & Brooks; in 2019, the merchant partnered with leading boutique sherry producer Bodegas Tradición.  
 "We're definitely seeing a renewed interest in sherry," says Dearing, "which I think stems from people trying to rediscover these old regions and a new wave of sommeliers thinking, 'let's have a look at that – it was popular once, why isn't it anymore?'"
A new dawn for Spain's winemakers
For Dearing, the last few years have been an exciting opportunity to foster relationships with Spain's emerging generation of winemaking talent. These producers have been instrumental in transforming the Spanish wine industry, so what sets them apart from their predecessors?
"It's a fresh, innovative approach to winemaking," explains Dearing. "They're trying to make wines that really reflect their place, with a purity of fruit and heightened sense of freshness – if you go to Priorat, for example, and drink Mas Martinet wines, they taste herbal and schisty, not sweet and oaky. Or visit Artuke in Rioja – their range follows the Burgundian model of village, premier cru and grand cru wines, and they prize transparency over density – these are still fairly unusual concepts there."
There is now far greater importance placed upon indigenous grape varieties. Dearing points to Raúl Pérez, a winemaker Justerini & Brooks added to their portfolio three years ago, who has exerted a massive influence on the modern Spanish wine scene. Pérez works with local Mencia and Godello grapes to create celebrated terroir-driven wines.
Since Spain is still relatively affordable compared with other parts of Europe, new growers have more opportunity to buy fruit relatively easily and put their own stamp on it.
These bold new producers are planting at higher elevations in the mountains outside of the traditional regions, creating lower alcohol, fresher wines.
A case in point is Borja Pérez, a rising star in the Canary Islands. "Pérez has been producing some very interesting wines in a natural way, regenerating old vineyards planted on the side of volcanoes and bottling a tiny amount of wine – 500 bottles here, 500 bottles there – and celebrating all of these local varieties," explains Dearing.
Then, there is 4 Monos – 4 Monkeys – established by four friends who met while hiking in the Gredos mountains. Their vineyards are planted at a dizzying 3,300 feet above sea level in decomposed granite soils – "It's pretty wild, but it's great," laughs Dearing.
These new producers are united in their commitment to non-interventionist winemaking that respects both grape and land. "Instead of focusing on generic blends and price-points they're going back to the vineyards, thinking about which varieties are best suited to the climate and the place, aiming to establish a legacy for the future," the J&B buyer notes.
"Of course, it's also a consequence of the landscape – it being one of the most mountainous countries in Europe means they've had to focus on sustainable ways of working and finding the real, higher value, or sense of purpose, in at times a pretty arduous environment."
Dearing is eager to return to Spain and continue forging new relationships with up-and-coming talent, helping to place lesser-known regions and growers firmly on the map. As a new generation of winemakers seek to capitalize on the country's untapped potential, it looks like Spain is finally ready to take center stage and show off its fine wine credentials.
Learn more at justerinis.com