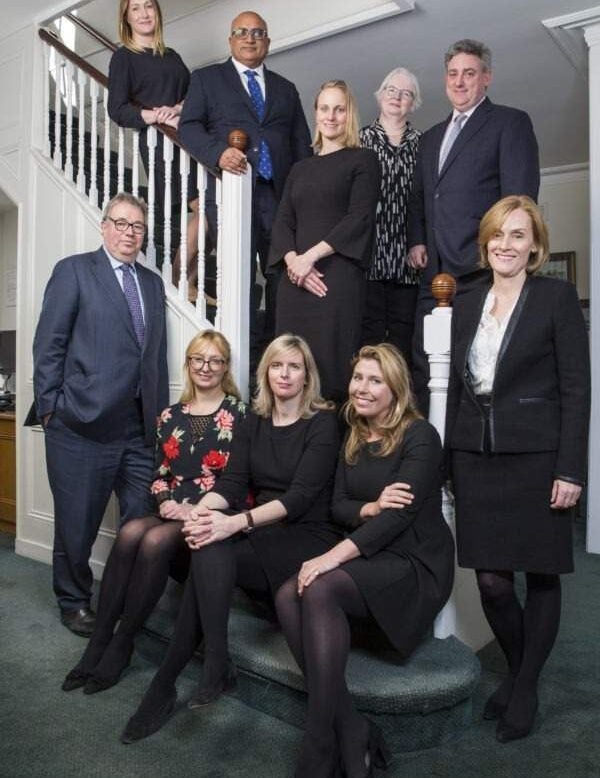 Few family law departments can match the breadth of expertise and skill of the team at Hunters Solicitors
'If Hunters is on the other side of a case it will be handled efficiently and with settlement in mind,' says Henry Hood, family department head at the firm.
Thanks to this grown-up approach, Hunters is now considered in the top tier of London family departments. Its success is built on an enduring team, with six partners – each an all-rounder, and with complementary strengths – and an unusually steady group of associates and trainees.
'Stability at associate level is not necessarily common,' notes Hood. Beyond the team itself, there's a full-service law firm offering everything from property to corporate, charities and private client advice.
Hood is extremely well liked in the matrimonial law profession because of his optimistic and kindly approach to the stress of divorce.
'Would anyone come to us who wanted to destroy the other party? I suspect probably not. Divorce can be an experience of growth: we can help people,' he says. The firm is known for its landed estates side, but trust litigation specialist Richard Kershaw notes that it's a relatively small proportion of its matrimonial work.
'Family lawyers are the last general practitioners,' says Kershaw. 'We may be dealing with share options, or landed estates, or art, so we need to know a lot about it.'
Indeed, partner Hetty Gleave also has a thriving art practice. In relation to Hunters' client base, Gleave observes: 'We attract a lot of first-generation wealth, but the nature of the practice as a whole means that we deal frequently with issues of pre-acquired and inherited assets.
Indeed, she has recently had two very substantial cases of that nature. Meanwhile, Kershaw was recently involved in a 15-day trial in the High Court, involving £1 billion of assets, which was brought to settlement.
The firm is keen to seek solutions. 'While there are exceptions, if it goes to trial someone has probably done something wrong,' explains Hood.
Focus on solutions
Hunters also has a lively mediation practice: Hood and fellow partners Jo Carr-West and Hazel Wright are accredited mediators. Wright is also an active collaborative lawyer and is well connected to the therapeutic world.
Carr-West, who has a specialist practice in finance and children, explains: 'We are solutions-focused from the outset. We always go into relationships with new clients and say, "Here are the different options," and we keep it under review during case management.
We do not find that approach universal. There is little worse than a case where proceedings are issued too soon for no good reason.'
Jay Patel joined the firm in 2018 from Shoosmiths, and regularly acts in high-end cases: for instance, he recently instructed Nigel Dyer QC on a £50 million-plus financial remedy case with Sears Tooth on the other side.
Partner strength isn't the whole story. Senior associate Amy Scollan has a remarkable international practice and sits on Resolutions's Brexit Working Party. She has been instrumental in looking at secondary legislation and working out what may be impacted by the UK's departure from the EU.
Other important members of the team include associate Nicole Derham, who is qualified in Ireland and New York and has a strong banking law background.
Homegrown talent includes Alexandra Baggallay, who regularly holds her own against the most sophisticated opponents, and Rebecca Christie, a talented junior who is coming up fast. T
his is a firm set to move ahead of its competitors on account of its exceptional teamwork, optimistic approach, and innate understanding of the dynamics within families.
Photography by David Harrison