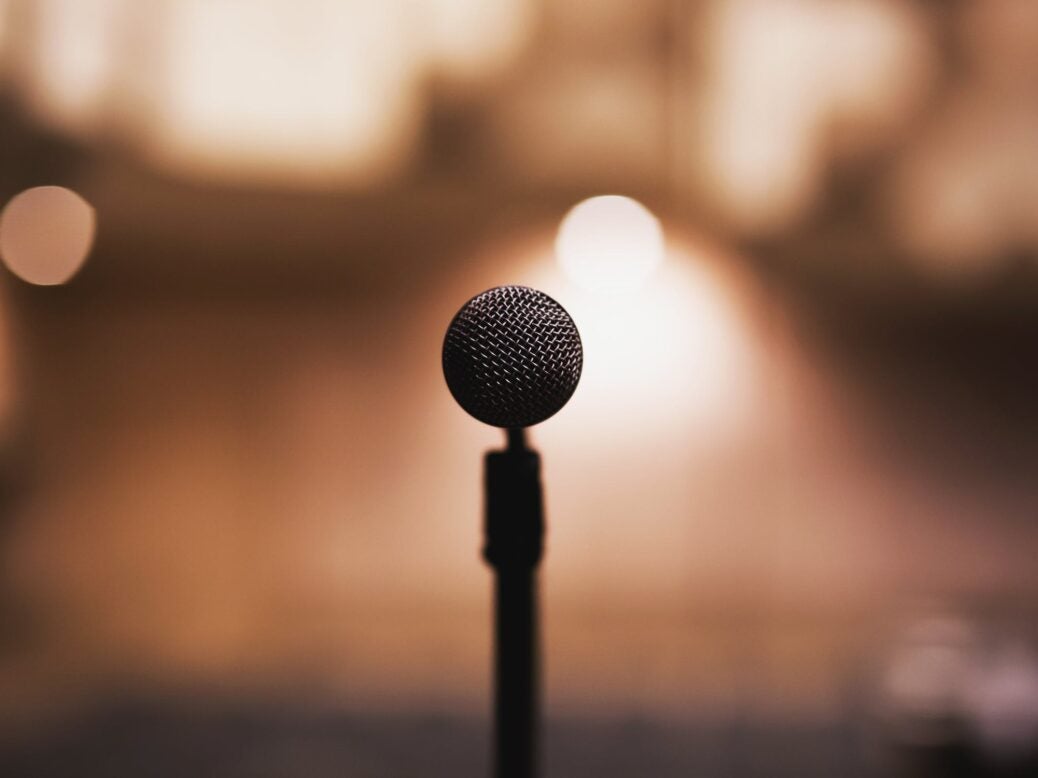 Speechwriter Brian Jenner offers some sage advice on confronting the challenge of public speaking
There are many skills you can buy in. Public speaking isn't one of them. Like dancing it requires skill and practice. For a man or woman of high status, there are always invitations to speak at family gatherings, educational institutions and corporate pow wows. The hapless speechwriter can't deliver the speech, but he or she can at least write some words that might contribute to a miracle. 
I'm in demand when the CEO finds out that the function will be attended by Jonathan Ross, Stephen Fry or similar TV personality. The CEO hopes I can find 1,000 magical words that will get the star coming up to tell him (it's usually a him) that he should be doing their job. When my first draft leaves the CEO a little underwhelmed, I warn them that most comedy scripts look flat on the page. Professionals have thousands of hours of experience of delivering material, and that makes all the difference.
In corporate situations, someone in the office decides that the boss needs to be a bit more human and communicative. This is usually because the boss is not very human or communicative. On these occasions I won't even get access to give me an idea of what to write. I'm not troubled by this. I research the person and send over a speech which is topical, intelligent and humorous. Without fail, it comes back with all the pithy one-liners turned into platitudes. 
Perhaps the most perilous impulse a rich and successful person can have is a desire to straighten out politics. I'm occasionally asked to help such people get started. I always decline. One of Russell Brand's recent books had a good observation: 'The world of politics is a swamp and those who live in it are adapted for such an environment. It's an environment that is good for crocodiles.' Politicians get their bag carriers or civil servants to write their speeches. Strive to copy Obama and it doesn't end well.
I can help with practical things. One groom sent me his speech. He was going to thank everyone he'd ever met. I read in a tabloid that the Black Eyed Peas were being paid £1.5 million to do their set at the reception. I reduced the speech form 45 minutes to five minutes. Even if you're marrying a billionaire's daughter there are only 24 hours in a day. I tell friends the guests got 40 minutes more Black Eyed Peas because of me. And as a consequence, I should have billed him £500,000.
There's a Jewish proverb: 'With money in your pocket, you are wise, and you are handsome, and you sing well too.' If you're making a substantial financial contribution to the wedding, the school or the bottom line, don't worry, everyone will tell you: 'It was a marvellous speech.' 
Brian Jenner is a speech writer and winner of the Vital Speeches of the Day Cicero Speechwriting Award 2010 https://www.thespeechwriter.co.uk