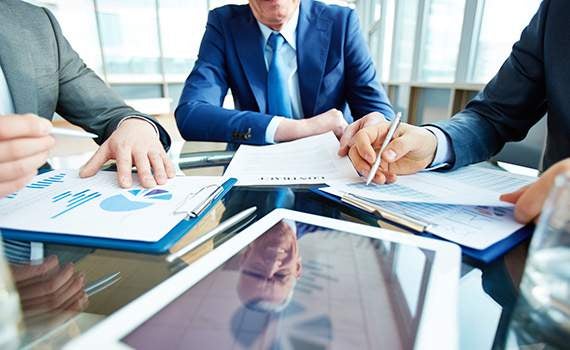 Banks are to be expected to police over 70 million accounts under the Home Office's new crackdown on illegal migrants, opening up a Pandora's Box of problems, even for HNWs with valid immigration status, writes Sarah Gogan
New government rules will force UK banks to search bank accounts for illegal migrants. Since the introduction of the Immigration Act 2014, UK banks and building societies have been prohibited from opening current accounts for individuals who are in the UK illegally. However, new measures which will come into force on 1 January 2018 take this a step further. From this date and on a quarterly basis, banks will be forced to check their customers against a Home Office list of known visa overstayers (the 'baddies') and the perceived source of all that is wrong with the UK: illegal migrants.  If the bank suspects that the customer does not have the right to be in the UK, then it will be bound to notify the Home Office who will then obtain a court order to freeze the account. The aim of this is to create a 'hostile environment for illegal migration.'
This opens up a Pandora's Box of potential complications which could have far reaching effects on HNW foreign individuals' ability to access their UK bank accounts. In addition, there have been concerns that the banking sector will be used to police its customers.
A large number of HNW foreign individuals travel to the UK regularly or reside here on a more long term or permanent basis. The immigration status of many of these individuals can be complex and understanding visa endorsements can be difficult. In fact, immigration law generally has become increasingly complex. The banks cannot be expected to do this quarterly for all current accounts (potentially 70 million) — the potential for things to go wrong is huge.
The Home Office's recent record means that it cannot be trusted to implement an error-free new system. Migrants with every right to be in the UK could be affected by mistakes in the checks. This is likely to be chaotic for both bankers and their customers.
Access to banking is a basic need and minor omissions can transform a migrant into an 'illegal migrant'. If a migrant's bank account is erroneously frozen then this can affect their ability to pay school fees, staff salaries, household running costs, mortgage or rent payments etc. This in turn would prevent individuals from accessing other products such as credit cards or mobile phone contracts.
What will happen when something goes wrong – if a bank account is frozen and the owner is entirely legal or if they have got the name wrong? This could be an absolute nightmare for some individuals. Banks have been told to adopt a default position of telling customers to take up the matter with the Home Office, even if they provide a passport or biometric residence permit showing that they are lawfully present in the UK.
In terms of practical advice, individuals should be proactive and take a pre-emptive step to update their banks with their immigration status before 1 January 2018. A bank may have an out-of-date copy of an endorsement or biometric residence permit. The individual should ensure that their 'private banker' or 'relationship manager' sees their original current valid visa, understands that they are in the UK legally and takes a certified copy of the relevant documents for the individual's bank account file. If the visa is then renewed, the above process should be carried out again. If they have any concerns about the interpretation of their visa status, then they should take formal legal advice.
The consequences of these new provisions could be very damaging indeed for a significant number of individuals and create a risk of discrimination against legal HNW migrants. Private individuals are being forced to check the immigration status of their customers and face fines and criminal sanctions if they fail to do so. With no individual consent, data sharing arrangements have been introduced whereby sensitive personal information is shared with the Home Office. These checks will inevitably violate the rights of foreigners living in the UK. These measures may even impact on the banks' appetite for offering services to legal migrants. It will hurt consumers and also deprive banks of customers. The idea that banks should be policing immigration law is a miscalculation and one that can only cause more chaos.
Sarah Gogan is an immigration partner at Fladgate