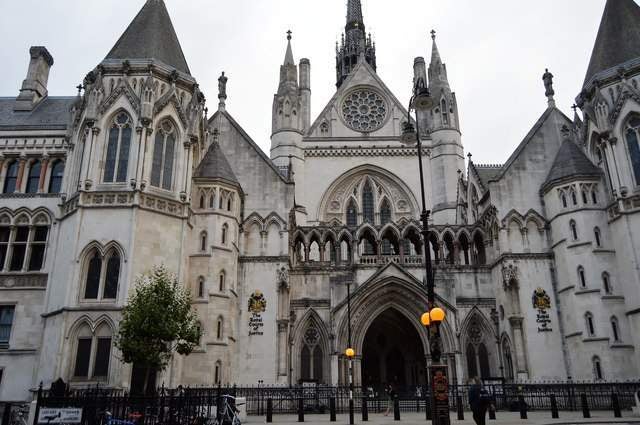 The swift use of unexplained wealth orders (UWOs), introduced in January, demonstrates a determination to defeat financial crime, writes Hannah Solel
Two unexplained wealth orders (UWOs) to investigate properties totalling £22 million have been granted – the first of their kind since they were introduced on 31 January. The orders, announced on Wednesday, relate to two properties in London and the south east of England. On the face of it they would represent an encouraging step towards uncovering financial criminals who launder money through UK property.
The orders were obtained by the National Crime Agency (NCA) which is one of just five bodies given the power to apply for them by the Criminal Finances Act 2017. UWOs are investigatory orders issued by the High Court against either a 'politically exposed' person – a politician or official from outside the UK and EU – or, someone reasonably suspected of current or previous involvement or association with serious crime in the UK or abroad.
Last week the NCA confirmed that the two properties are believed to be owned by a 'politically exposed person'. An NCA spokesman told Spear's that they would not comment further about the person's nationality, following reports that the individual was 'an Asian politician'. Interim freezing orders were also obtained to ensure that neither property can be sold, transferred or dissipated while the investigation continues.
The NCA's announcement was welcomed by the security and economic crime minister Ben Wallace. In a statement, the Conservative MP for Wyre and Preston North said he was 'delighted' by the news and that the new powers 'will allow us to go after serious criminals' money and make sure crime doesn't pay'.
UWOs require the respondent to explain their interest in a specific property (or properties) and how they obtained them. Crucially, there have to be reasonable grounds to suspect that their known legal income would have been insufficient to purchase the property.
There are strict consequences for failing to comply, leading to a civil recovery action. However if false or misleading information is submitted, this constitutes an offence – liable for a maximum of two years' imprisonment and a fine.
As with any new legislation, time will tell how UWOs play out procedurally. Financial crime lawyers such as Edmund Smyth of Kingsley Napley are watching closely. Smyth, a senior associate in the firm's criminal litigation department, tells Spear's that the announcement of the first two UWOs was not unexpected. 'The measure is a tool that law enforcement agencies have been pushing for and it is likely that they had intended targets in mind for some time,' Smyth explains.
He adds: 'HNW individuals ought to take notice because this development demonstrates the authorities' intention to deploy this new weapon. However the proof of the pudding will be when the outcome of the UWO becomes apparent – will the respondent satisfy the court of the provenance of the funds used to purchase the two properties or will steps be taken to seize them?'
With £4.4 billion worth of 'suspicious property' across Britain, according to research by anti-corruption organisation Transparency International UK, it is encouraging that the NCA is already deploying UWOs.
Rachel Davies Teka, head of advocacy at Transparency International UK, says: 'We hope that this announcement will signal the beginning of more action being taken to finally end the UK's status as a safe haven for corrupt individuals.'
And hopefully the Serious Fraud Office, HMRC, Financial Conduct Authority and Crown Prosecution Service, the other bodies permitted to apply for UWOs, will follow suit. Nevertheless, it is far from certain what the outcome of these first UWOs will be and whether details will even be publically reported. With other questions remaining about the number and frequency of UWOs, as well as the possibility that legal challenges might ensue, the true effect of these innovative orders is still some way from being determined. For now the world is watching.
Hannah Solel is a researcher and writer at Spear's
Related articles
Action urged to combat £1.4bn UK Sanctions breaches
MPs are wrong to jump the gun on tax transparency