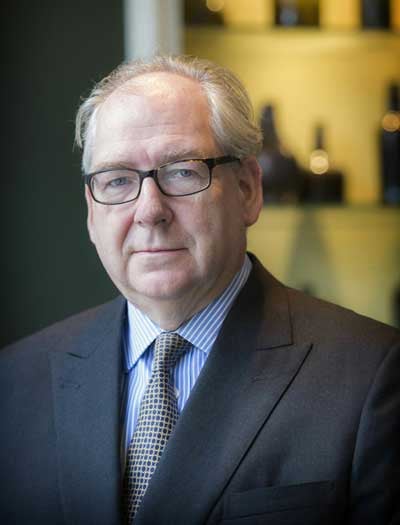 Holder of a royal warrant for  every monarch since King George III in 1761, Justerini & Brooks continues atop the merchant hierarchy, with more than  £200 million-worth of wine held on behalf of clients worldwide. 
Honorary chairman Hew Blair has been at Justerini for more than 40 years and oversees the firm's growth. Its Burgundy range continues to expand and it is well positioned to deal with the growing demand in Pétrus.
Blair is particularly excited by the Barolo region: 'We work with small, family run domaines,' he says. 'The style they are making is a lot more subtle, with less tannin and definitely more ethereal. The wines will still age beautifully.'
From arranging the first en primeur tastings in the capital with the 1990 Burgundy vintage
to bringing the company into the internet age with huge success, Blair is a pioneer of the trade. The key, he says, has been not to rest on his laurels and to continue with forging close relationships with growers and customers.
Producers are selected on their production methods, but in the end it always comes down to what's in the bottle. 'Most of our producers have a real story behind them,' he says. 'There are real people behind it, and it seems to be a thing our customers can understand
and appreciate.'
Blair is noticing an increase in demand for German wines these days, particularly Pinot Noirs and dry whites.