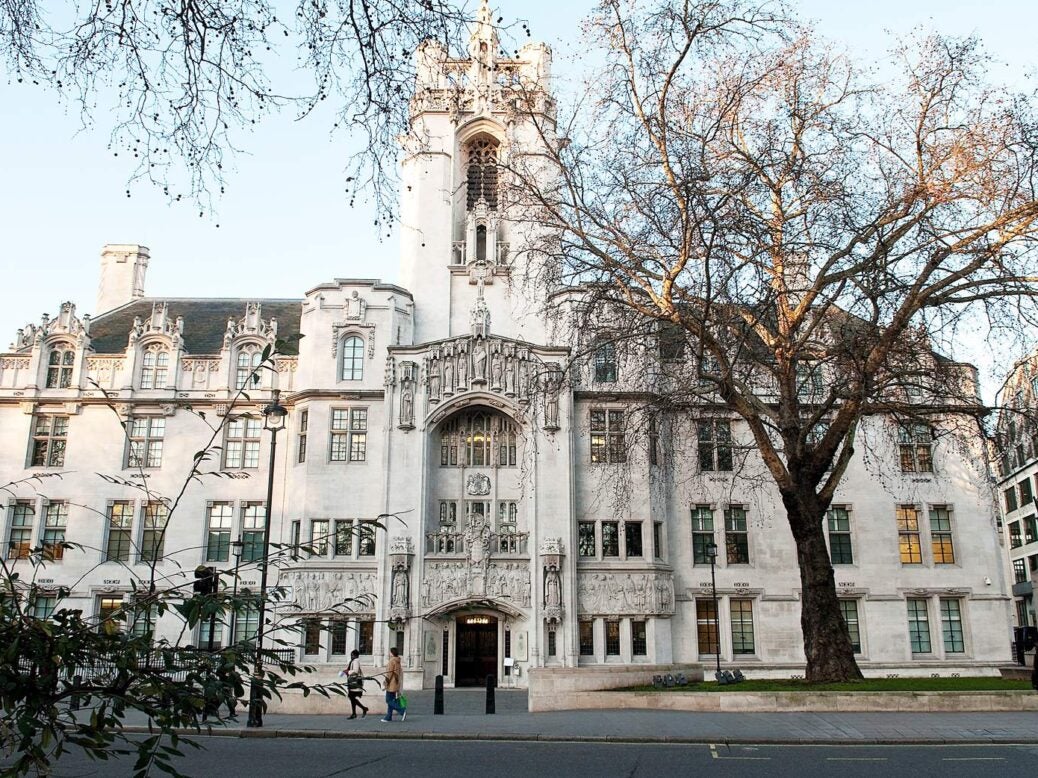 As the Supreme Court judgement holds the future of relationships, marriage and civil unions in its hands, here's what HNWs need to know, write Rosie Schumm and Jonathan Lyness
'Marriage is a matter of more worth than to be dealt in by attorneyship.' (1 Henry VI 5.5.50-1)
We are about to enter wedding season, so it seems a fine time to use Shakespeare to muse about the concept of traditional marriage. In our modern times, relationships are varied in their specific manifestations. Shouldn't couples, whatever their gender make-up, have more than one option when it comes to tying the knot?
Almost four years after they were prevented from entering into a civil partnership because they are a man and woman, Charles Keidan and Rebecca Steinfeld's campaign to extend civil partnerships to opposite-sex couples reaches the Supreme Court on 14 May. Whatever the outcome, the case will have far-reaching implications and could affect millions of couples across the country.
An overview of the current system is useful here. Civil partnerships were introduced in 2004, providing legal recognition of same-sex relationships aside from marriage. Civil partners and married couples have the same rights and responsibilities in many areas (including tax, pensions and inheritance) with only minor differences in how their relationships are legally formed and dissolved. Opposite-sex couples are prohibited from entering into civil partnerships.
Since 2014, same-sex couples have also been able to marry in England, Scotland and Wales (though not in Northern Ireland). The result is that same-sex couples in Great Britain have two options for formalising their relationship, whereas opposite-sex couples have only one.
Steinfeld and Keidan have deep-rooted and genuinely-held objections to marriage. For them, marriage has retained its historical, religious and patriarchal connotations, carrying certain social expectations, pressures and traditions that do not extend to civil partnerships. For others, extending civil partnerships to opposite-sex couples is a simple matter of equality, ensuring that everyone, regardless of their sexual orientation, has the same options available to them.
In 2017, the Court of Appeal held that the prohibition on opposite-sex couples entering into civil partnerships was discriminatory. However, it also held that this discrimination was justified – at least for the time being – by the government's legitimate aim of assessing the best way forward in light of the recent introduction of same-sex marriage. It is for the Supreme Court to decide whether this remains the case.
Although the government consulted on civil partnerships in 2012 and 2014, it is yet to make a decision on how to proceed. It is clear that something must be done, as the status quo is 'ultimately… unsustainable,' according to the Court of Appeal. There are a number of options open to the government: extending civil partnerships to opposite-sex couples; abolishing civil partnerships and forcibly converting existing partnerships into marriages; or phasing them out, by preventing the registration of new civil partnerships but retaining existing ones.
Of these options, the former makes the most sense. It would seem draconian to force people who never intended to marry into such a relationship. It could also be out of sync with the changing face of relationships to phase them out when there is demand for them amongst opposite-sex couples: the government's 2014 consultation highlighted that 20% of opposite-sex unmarried couples would prefer to enter into a civil partnership than marry.
According to the ONS, there are over 3.2 million unmarried cohabiting couples across the UK, a third of whom have children. However, unmarried couples in England and Wales do not have automatic financial claims against their partner when their relationship breaks down and are not provided for under the intestacy rules if one of them dies without a will (the position differs in Scotland, where a framework of rights for cohabitants was introduced in 2006). In addition, unmarried cohabitants do not benefit from the significant inheritance tax savings that are open to married couples and do not qualify for a range of bereavement benefits. Few people realise that these rights are not acquired simply by virtue of a relationship's length alone.
Keiden and Steinfeld are far from alone in their campaign to extend civil partnerships. Tim Loughton MP has tabled a number of bills and amendments in the House of Commons in an attempt to address the current legal anomaly. His most recent – the Civil Partnerships, Marriages and Deaths (Registration Etc.) Bill 2017-19 – has had its second reading in the Commons, with a date for the committee stage to be announced. However, given the government's current focus on other priorities, it would be unsurprising if his bill failed to make it to the statute book.
It is therefore all the more important for the Supreme Court to address this matter. The status quo requires individuals with reservations about marriage to choose between entering into an institution that is not right for them and having no legal protection whatsoever. Extending the option of civil partnerships to opposite-sex couples would address this, offering increased protection on death and relationship breakdown and ensuring equality for all couples before the law.
By Rosie Schumm, partner, and Jonathan Lyness, trainee solicitor, in the Family Team at Forsters LLP