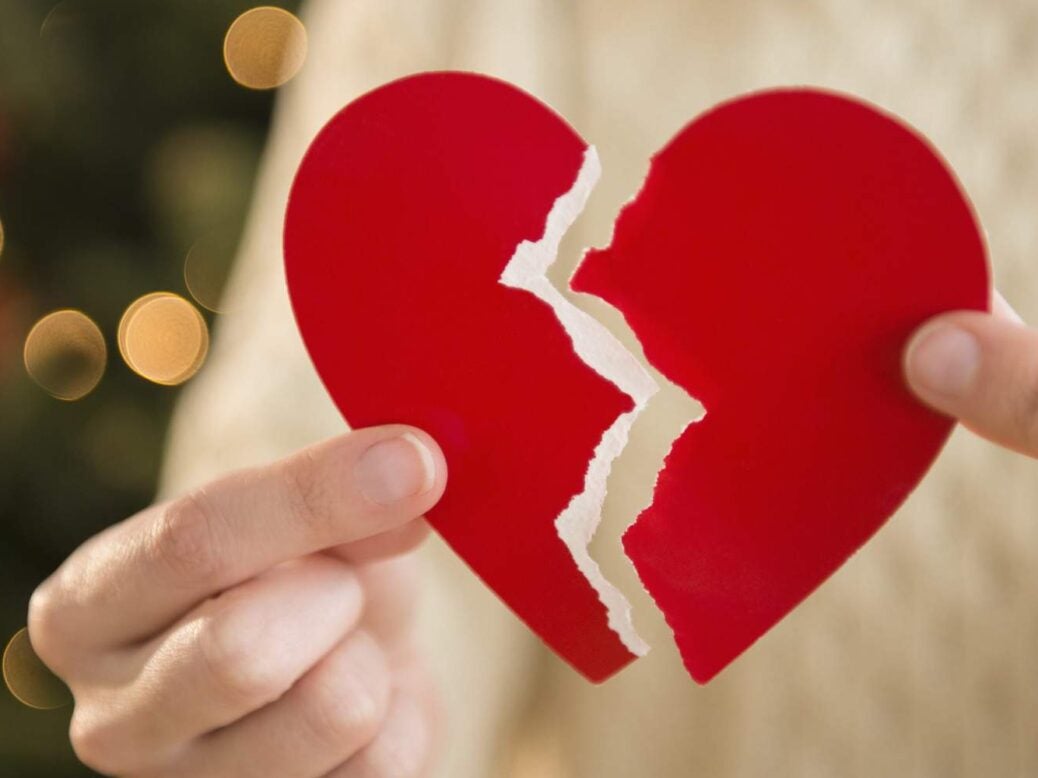 On Divorce Day, Shlomit Glaser outlines crucial steps to make your post-Christmas heartbreak seem less like a Suits-type war in court.
It seems that every Christmas there are stories in the media about divorce and separation. Some talk about the first working Monday in the New Year (9th January this year) as D-Day (Divorce Day) when people will pick up a phone to a divorce lawyer for the first time. There does seem to be some truth in the fact that in the New Year there may be an increase in divorce petitions. But whether this is really because the pressures of a family Christmas were the final straw, or simply that an important decision may have been put off to the New Year, it's probably impossible to say.
But regardless of the time of year, there are practical steps that can be taken to make things less angst-and-conflict-ridden once the difficult decision has been made and the divorce ball has been set rolling.
Firstly, and although it may sometimes be easier to say than do, it is important to try and keep all communication and negotiation reasonable.
Even if it's not your usual thing, it is a good idea to keep a confidential diary: a note of conversations, things that have or have not been done. This will help in the future when explaining issues to your solicitor, if the decision is taken to instruct one. Time makes us forget things.
It should also be accepted that sometimes there will be disagreements. But what can be agreed should be put in writing. This stops arguments in the future and helps move the discussion to settle more difficult issues, where agreement will be harder.
Failure to have a written record of agreements made between you and your soon to be ex-spouse is likely to end in more arguments, or one side changing their mind and reneging on the agreement. Anyone who has anything to do with business contracts knows that if someone isn't willing to commit what they are saying in writing, there is a good chance that they will go back on their word. That's not to say that is agreed must be drafted like a contract for shipping goods; it should be in everyday language. An informal agreement can form the basis for formal agreement later.
It is important to agree short term financial arrangements, for example, about payment of bills and bank accounts. The latter is very important if there are joint bank accounts. A bank can be very quick to freeze a joint account if it hears about a separation.  There is a good reason for this, but it does catch people by surprise and can cause great practical difficulties. It might involve court action to unfreeze the account.
It is important to resist the temptation to take unilateral actions. The court has power to reverse many of them. And most of the time the court will view such actions unfavourably. More importantly, perhaps, such actions simply create ill-feeling between the parties, which makes the eventual settlement more difficult and expensive to reach. At the same time, it is important to be alert to any such actions by the other party. The best advice is to listen to gut feelings. These are rarely wrong. If there is a hunch that the other person is capable of making sly financial moves, a solicitor should be consulted to try and stop it.
If there are children, listen to what they are saying. It is possible to learn of plans that were not known to exist, for example a decision to take the children abroad at half term when it had been agreed that they would be with the other parent, or even to relocate altogether. It's important in such a situation not to take it up with the other party. A solicitor should be consulted in confidence, for practical advice on how to behave and whether it is necessary to take legal action.
One last thing. It is never too soon to speak to a solicitor to get advice, even if there seems to be some agreement between you and your soon to be ex-spouse. A solicitor can advise on what is reasonable to expect and help to avoid mistakes.  Taking the wrong steps early on can make it difficult and expensive to put things right later. This can all be done confidentially, of course. And just because legal advice is taken, it doesn't mean that all is set for a Suits-type war in court.  All family solicitors try their best to avoid court, but equally recognise that sometimes it can't be avoided – unless the client is willing to give up a legal entitlement.
Shlomit Glaser is a partner at Glaser Jones Law