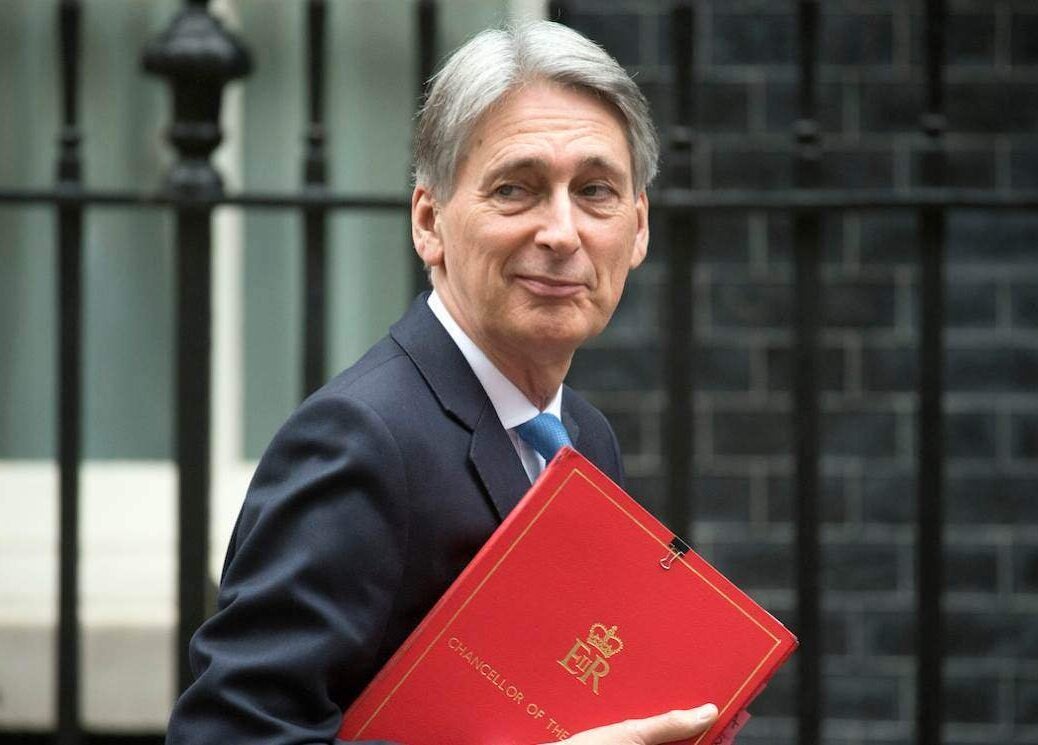 In a speech that had almost as many jokes as numbers, the chancellor Philip Hammond delivered 26 minutes of pure political theatre, writes Hannah Solel
Promised to be a short update on forecasts, Philip Hammond's Spring Statement turned out to be 26 short minutes of politics: uplifting vision for the backbenchers and the television news, coupled with witty digs at the Opposition.
Amid a clear political warning against 'Labour's economic train wreck' (paired with his 'light at the end of the tunnel' metaphor), the chancellor announced that growth for 2017 had been revised up by the Office for Budget Responsibility (OBR) to 1.7 per cent – up from 1.5 per cent at the Budget in November. In addition, the chancellor revealed that the OBR's forecast for 2018 was similarly more rosy than previously expected, rising from 1.4 to 1.5 per cent.
While Hammond was arguably making more of the upgrade than it's worth, we could hardly have expected him to do anything different. Nonetheless the upgrade remains good news — as does the 1.3 per cent growth for 2019/20 which remains unchanged, indicating that the prospect of Brexit is no worse than forecasters last thought it was. But with the economy expected to limp along until 2021 (with 1.4 per cent GDP growth) and 2022 (1.5 per cent growth) the chancellor faced down critics by declaring bullishly: 'Forecasts are there to be broken – as a nation we did it in 2017 and we should make it our business to do it again.'
There was further good news when Hammond revised down national debt forecasts to reach a relatively healthy 0.9 per cent of GDP in 2022, down from 1.8 per cent in 2018. He was pleased to declare that this will be the 'first sustained fall in debt in 17 years'. Hear, hear.
Moving on to the next slice of good news, the chancellor was able to confirm that inflation would 'fall back to target over the next 12 months' – arguably giving the government and Bank of England some wriggle room to further delay monetary tightening.
On the back of this Hammond then said the government expected wage growth to pick up and be 'positive in the first quarter of 2019' and increase more sharply thereafter.
With the end of a rather long dark winter for British consumers coming to an end, the chancellor came as close as anyone has in signalling an end of austerity, declaring emphatically there is 'light at the end of the tunnel'. What's more, there will be a 'small current surplus' in 2018/19 – a result of balanced borrowing and spending.
In this respect then, when coupled with warnings of the dire economic calamities of a Corbyn government, it is hard to escape the conclusion that the Spring Statement was an extended party political broadcast and not much else. Hammond's comment that 'we [the Conservatives] are the party of small businesses' and of entrepreneurs is a case in point.
But it would be wrong to say that the content and tone of the statement wasn't anticipated – the Spring Statement was expected to be a short affair with no significant policy announcements, which will be saved for November's Budget. But for the NHS, universities and those struggling to get on the housing ladder, you would understandably be aggrieved by a lack of major decision-making. They will be.
The markets, though, warmed to Hammond's speech and sterling rose slightly against the dollar, no doubt fuelled by comments hailing the UK as an 'outward looking free trading nation' whose 'best days are ahead of us'. Or perhaps the dollar was responding to news that Rex Tillerson had been fired Stateside which broke during the speech. Either way, Hammond delivered a fine political speech. Good jokes, some better numbers, and not much else.
Hannah Solel is a researcher and writer for Spear's
Related articles:
Here's to Hammond's 'short and sweet' Spring Statement
Experts warns Hammond over IHT review
Hammond promises homes fit for millennials