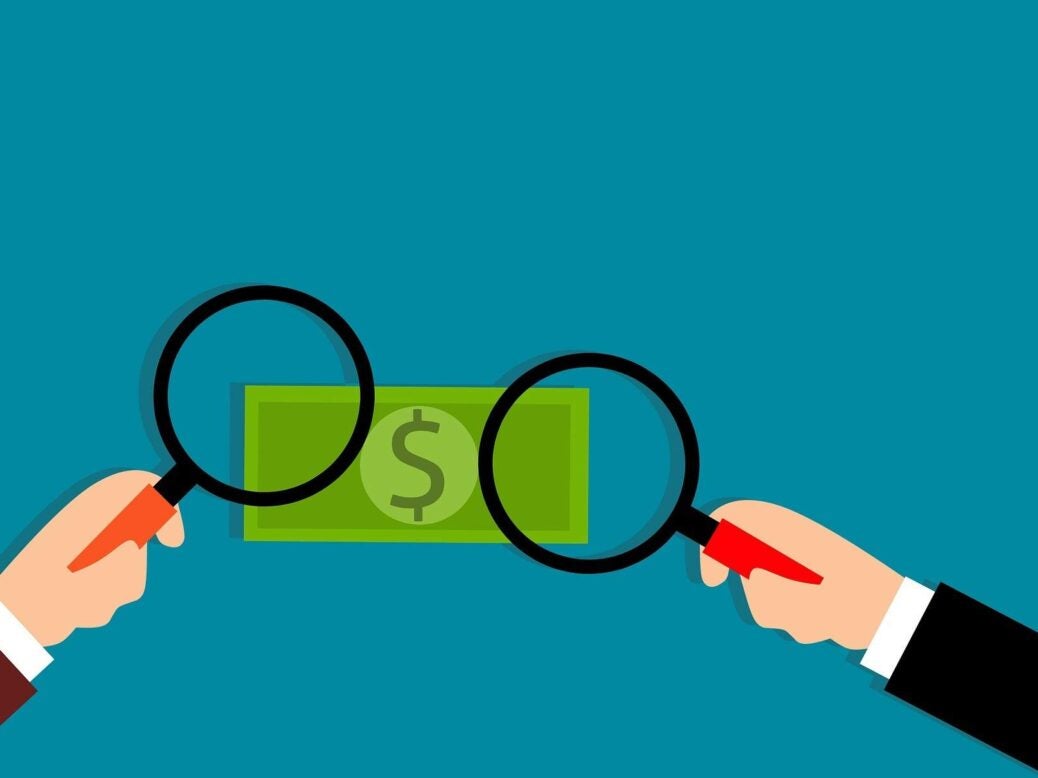 Our fight against global corruption is failing. It's time for a complete rethink of our approach
Well, it happened again. Although it was perhaps not quite on the scale of the Panama Papers or the disruptive events of the original Wikileaks, in September BuzzFeed News and the International Consortium of Investigative Journalists announced the leak of the FinCEN Files.
Comprising more than 2,100 suspicious activity reports (SARs) leaked from the US Treasury Department's Financial Crimes Enforcement Network, the files detail alleged illicit financial flows worth more than $2 trillion between 1999 and 2017.
Leaving aside for a moment my objections with regard to the decision to publish some of these SARs, the staggering numbers leave little doubt that our current global law enforcement efforts to curb corruption and bribery are not working. It should come as no surprise that London's banking system has remained a favoured destination for money laundering despite strengthened anti-corruption efforts.
One BBC investigation of the FinCEN Files found that HSBC had transferred £62 million as part of a Chinese Ponzi scam known as 'WCM777' even after having been notified of the crime. Quite remarkably, these transactions took place shortly after the bank had been fined £1.4 billion in the US over similar practices.
Another investigation stemming from FinCEN alleges that Barclays helped to facilitate numerous transactions on behalf of Arkady Rotenberg, a close ally of Vladimir Putin, while he was under sanctions from the US.
The same reports found more than 1,000 UK companies registered to a single address in Hertfordshire that function as a virtually untraceable 'global money-laundering conveyor belt', while close to 3,000 UK-registered companies appear in the FinCEN Files – the most from any single nation.
One leaked US Treasury report describes Britain as a 'higher-risk jurisdiction' for money laundering, comparing the country to Cyprus.
Though these revelations are concerning, many observers immediately assume that the answer is to apply more and more regulatory pressure, force the banks to demand more burdensome compliance requirements on their clients, while pushing prosecutors to hunt for more scalps and imposing record-breaking fines against culprits… money that simply goes back to the Crown to fund costly anti-corruption bureaucracy.
Activists say they want to see proportional sanctions on banks and their executives who fall short of their responsibilities under anti-money-laundering (AML) laws. But the problem may not be the quantity of compliance, but the quality.
In 2018, the Law Society published a consultation paper on the current SARs regime that found some very serious problems contributing to vastly inflated numbers of filings (which explains why UK companies are so prevalent in the FinCEN Files), often based on a very low threshold for criminality and vaguely defined criteria for suspicion.
The report found that between October 2015 and March 2017 634,113 SARs were filed, of which 27,471 sought consent where there was suspicion of money laundering. Out of those cases, consent was refused in only 1,558 cases – a rate of just 5.67 per cent. With the other 94 per cent of those SARs in which nothing untoward was found, assets are often frozen and personal reputations impugned without recourse or explanation. Corruption has a very negative impact on economic development, and poorly planned anti-corruption policies make it even worse.
This is especially the case in Africa, where Chinese, Russian and Indian firms, among others, are seizing opportunities that are escaping US and UK investors burdened by AML compliance costs. After the publication of the FinCEN Files, a new report from the UN measured the amount of annual illicit financial flows from Africa at $88 billion – more than double the total amount of foreign aid – much of which is attributed to trade misinvoicing.
These African nations are being cheated out of billions in tax revenue, yet when major firms are caught and prosecuted, the fines collected do not return to whence they came. We need to seriously rethink our approach to anti-corruption and anti-money-laundering, focusing less on compliance hurdles and ever-increasing penalties against the gatekeepers and putting more focus on the victims.
Stronger protections for whistleblowers should be put in place, so that the strongest cases are built on first-hand evidence rather than ill-defined suspicion. Building up stronger institutional capacity in developing nations can greatly strengthen efforts to reduce illicit financial flows.
And lastly, we need to get serious about strengthening stolen asset recovery programmes to benefit those communities most affected. The release of the FinCEN Files has inspired some promising investigations – but let's not forget that when the net is cast this wide, not everything is a sure catch.
Robert Amsterdam is the founding partner of Amsterdam & Partners LLP
Read more
The West is paying the price of its preferred world order – and we should have seen it coming
Why recent protests are a wake-up call for HNWs
What Covid-19 is telling us about nation states