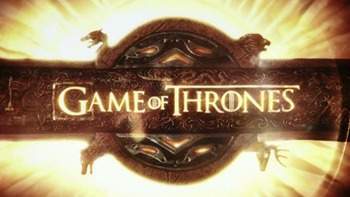 As the epic Game of Thrones saga comes to an end, Corinne Staves reflects on how a private wealth lawyer could have helped those hapless Westerosi in their final chapter.
Spoilers ahead
Seriously, many spoilers. Stop reading if you haven't caught up yet.
Turns out Jon Snow did know nothing after all.  Although he and Tyrion were probably right in concluding that Daenerys had lost mental capacity, stabbing her in the heart was not the only option.
Had she put a lasting power of attorney in place, an attorney could have made decisions on her behalf. Guidance was issued in early May by the Office of the Public Guardian jointly with the Regulators Network (Ofcom, Ofgem etc), the Financial Conduct Authority and the Department for Business, Energy and Industrial Strategy to make lasting powers of attorney much easier to use.
It should have been very straightforward for her attorneys to deal with bank and utility companies, had she not destroyed them all when she fried Kings Landing.
Loss of mental capacity can be temporary or intermittent, as we have seen with Bran The Broken who has wrestled with his mental capacity and has physical mobility constraints too.
An attorney can be appointed to help at times when donor still has capacity, in which case their permission is needed for the attorney to act.  This approach means that there is no need to produce proof when a person has lost mental capacity, which often adds an administrative burden and is very emotionally challenging for the donor.
Grey Worm would certainly seek proof of a lack of mental capacity before the Unsullied refused to accept her orders.
Game of Thrones fans still have so many burning questions, What IS West of Westeros? Why were seasons one to seven better than season eight?  Why do they still need the Night's Watch now that they are friends with the Wildlings, have defeated the White Walkers and there is a dragon-sized hole in the Wall anyway? And did Daenerys make a Will?
Many young, healthy people have, understandably, not yet considered making a will. However, the families of the 100-plus characters that didn't make it to the end of season eight would tell you it is important, especially if the young person is wealthy.
I would speculate that Daenerys' main concern would be for her beloved Drogon and who would look after him after her death. A Will is a way to specify who would serve as guardian to minor children (and dragons?) in the event both parents died, hence all young couples with families should put Wills in place.  A Will also provides a forum to express wishes about funeral arrangements, such as burial or cremation, but obviously in this case Drogon took care of that too.
Internationally mobile individuals like Daenerys must consider the impact of their residence and domicile status when preparing a Will. A taxing authority would probably fail in an attempt to assert that she had decided to permanently remain anywhere that she had lived, and therefore acquired a domicile of choice status.
It seems most likely that she retained her domicile of origin in Westeros, having been born at Dragonstone to married (sibling-blurgh) parents who were domiciled there.It may have felt like a low priority as they prepared to attack the villainous Cersei in the Red Keep, but it would have been prudent to prepare a domicile statement.
Assuming Daenyrs did not have a Will, her estate (which as far as we know was fairly modest, mainly comprising a few boats and a stylish wardrobe, which luckily included some all-black outfits for when she turned bad) would normally pass under the intestacy regime to Jon.
In his capacity as her nephew, not lover (blurgh). But given he was responsible for her death he cannot benefit so in the absence of any other living relatives, her entire estate would pass to the Crown. And, well, that's another matter altogether….
Corrinne Staves is a partner at boutique private wealth law firm Maurice Turnor Gardner LLP