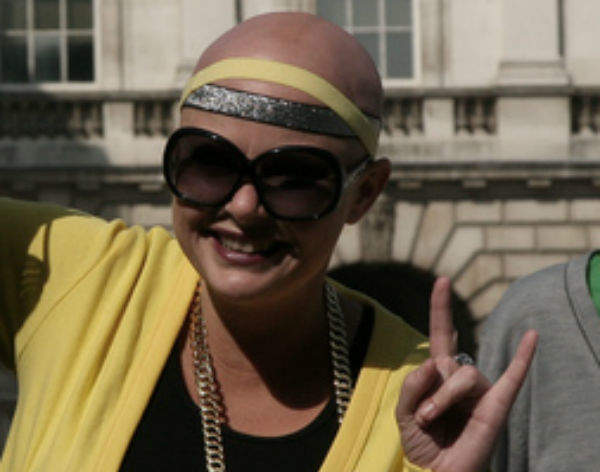 Born in Edinburgh, Scotland, on March 23, 1971, Gail Porter is reportedly worth £3.5 million.
She finished her schooling from Portobello High School and  joined West Herts College to pursue a BTEC HND in media production. Porter also worked in a video production company as a runner for four years, before producing her own show reel, which opened up opportunities on ITV and then BBC Scotland's Fully Booked.
How did Porter earn her millions thereafter?

She soon began hosting family and children-friendly TV shows, such as Top of the Pops (BBC), Live & Kicking, The Movie Chart Show, Gail Porter's Big 90s (VH1) and The Big Breakfast (Channel 4).
Porter participated in the reality shows Celebrity Blind Man's Bluff (2001) and The Games (2003), and hosted Dead Famous (2004-2006).
During 2005, Porter began to suffer from a condition called alopecia totalis, where she lost her hair. In order to raise awareness she chose to remain bald-headed in public and also became ambassador for a charity called Little Princess Trust that supplied wigs to bald children. Her condition was also aired as a documentary on BBC One titled Gail Porter Laid Bare, in May 2006.
While regularly appearing as a panellist on The Wright Stuff (2008-2011, Channel 5), she published Laid Bare: My Story Of Love Fame And Survival, her autobiography, in 2008 and briefly presented The Gadget Show in 2009.
In 2010, Porter appeared on Watch channel's What Do Kids Know? as guest team captain and also fronted a campaign called Two Way Street.
That October, she presented a documentary that explored prostitution laws called Gail Porter on Prostitution (Current TV).
As guest editor, she penned her experiences during September 2014's London Fashion Week in Fashion Plus magazine.
Participating in Channel 5's Celebrity Big Brother starting from August 27, 2015, Porter was evicted on September 15, 2015.
She is the vice-president of a UK charity for kids suffering from brain injury called The Children's Trust.