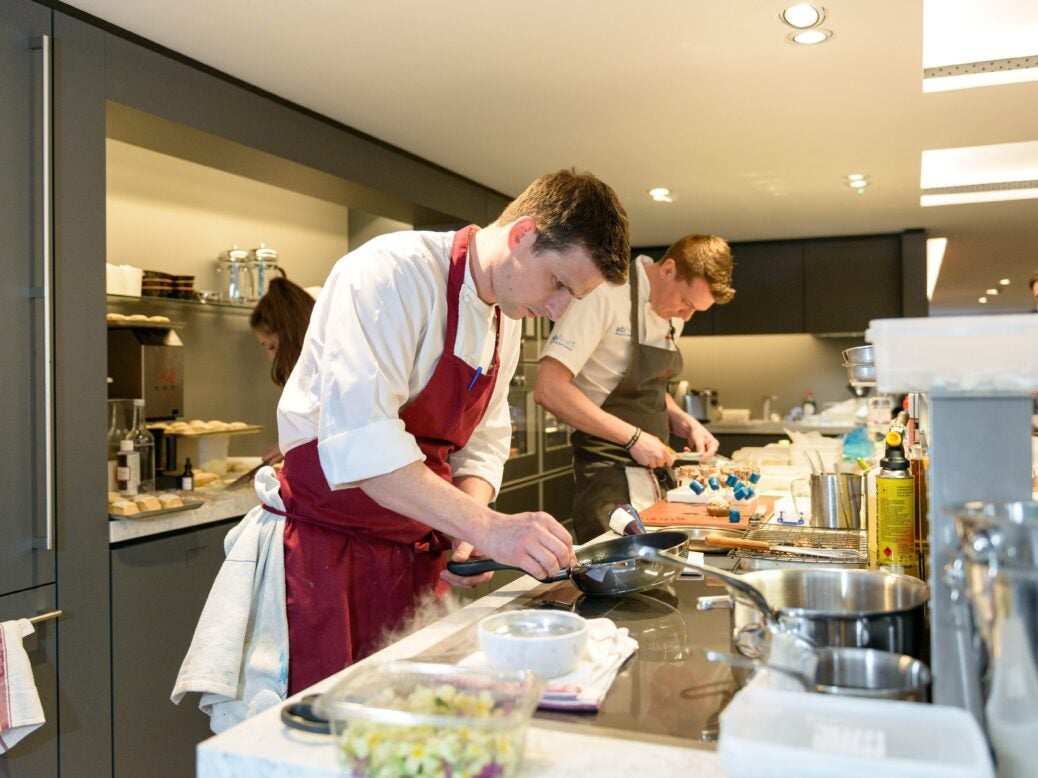 This year Gaggenau celebrates its 333rd anniversary across the globe and the brand honoured its rich heritage and natural evolution with a series of three exclusive culinary events at Gaggenau London. These unique fine dining experiences were held on the third day of each selected month with three of Gaggenau's chef partners at the helm: Phil Fanning, Nigel Haworth and Cyrus Todiwala. Each chef partner represented one of Gaggenau's key values, creating recipes that reflected these concepts.
Considered to be one of the brightest culinary talents and head chefs in the country Phil Fanning represented 'avant-garde' and 'innovation'. Respected by peers and critics alike, Fanning is known for his innovative and creative use of Japanese cooking techniques to refine and deliver exceptional British food, making him the perfect partner to commemorate this extraordinary occasion.
The second partner chef was Nigel Haworth, who has been showcasing his own gastronomic brilliance at Northcote for nearly 30 years, and he focused on representing Gaggenau's 'education' value. Haworth also shares Gaggenau's passion for educating palates to flavours from all over the world and hosts the Obsession gastronomic festival every year at Northcote which brings an exceptional line up of local, national and international talents together.
The final master chef was Cyrus Todiwala, the founder of four London restaurants including the iconic Café Spice Namasté. He pioneered healthy eating long before it was fashionable, and continues to innovate both in terms of cuisine and thought leadership. Todiwala focused on Gaggenau's extraordinary heritage where the guests attending the event embarked on a culinary journey through time experiencing the finest and most unique of Indian cuisines.