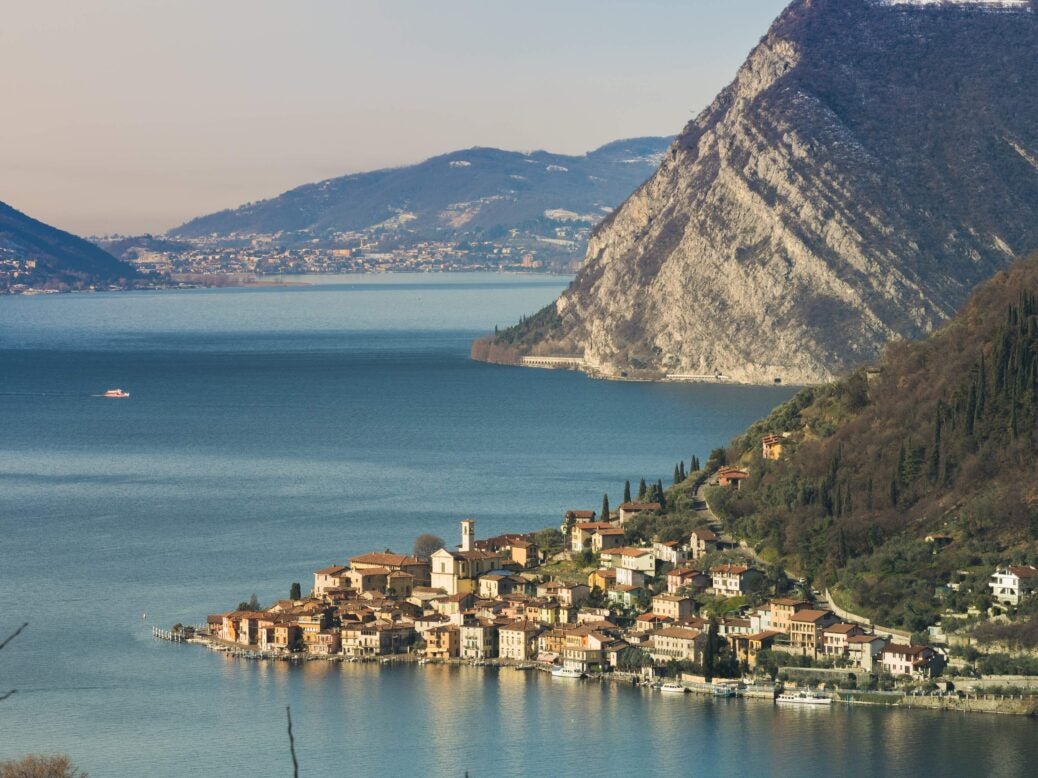 Franciacorta may be a newcomer to the scene, but its glorious wines are more than enough to burst Prosecco's bubble, writes Johnathan Ray
Prosecco has famously taken the world by storm. And the best examples are very good indeed: light, zesty, fruity and disarmingly undemanding and approachable. I mean, who doesn't crave a well-chilled Prosecco at the end of the working day? Or, even better, a well-chilled Bellini or Aperol spritz in which Prosecco is the crucial ingredient?
Delicious as the best Proseccos are (and, let's be honest, the less good are pretty grim), they can't hold a candle to Italy's least well-known but finest fizz by far: Franciacorta. This glorious wine, produced along the southern banks of Lake Iseo in Lombardy, between Bergamo and Brescia, is il bel paese's gift to the world — well, along with Monica Bellucci, Gioachino Rossini, Cinema Paradiso and pesto alla genovese.
Whereas Prosecco is made by the cheap Charmat process (or tank method), Franciacorta is made using the finer, more laborious Champagne method, with its crucial secondary fermentation inside the bottle. Little wonder, then, that Tilli Rizzo of Fratelli Berlucchi, one of the finest producers, declares that Franciacorta is the Aston Martin to Prosecco's Mini; the private jet to its easyJet.
Franciacorta is the only sparkling wine in the world apart from champagne whose name refers not only to the wine itself, but also to the method and to the region of its production. Still wines — mainly red — have been made here for centuries, but it's only since the 1960s that sparklers have been produced (and only since the 1980s with any real purpose).
DOC status was granted in 1967, specifying that the wines should be made by said Champagne method, using only hand-harvested Chardonnay (giving freshness and complexity), Pinot Nero (body and structure) and Pinot Bianco (creamy fresh fruit, softness and a light citrus acidity). DOCG status followed in 1997. In 2003, however, Franciacorta became the only wine in Italy to be exempt from putting this appellation on its bottles. The single word 'Franciacorta' is deemed enough to guarantee quality and place of origin.
Its producers don't want to imitate champagne, though. They are as different from the French as mozzarella and olive oil are from foie gras and butter.
The soil is similar to that of Champagne, but the climate is warmer. This gives ripeness. Cooling breezes off Lake Iseo and the surrounding mountains give freshness and perfume, and the grapes boast higher natural sugar and lower acidity than those of Champagne, meaning less sugar need be added to the wines. Indeed, most Franciacortas are pas dosé — that's to say, with no added sugar — so ripe is the fruit.
Franciacorta is a tiny region but it has grown fast. In 1972 there were just 200 hectares under vine; today there are 3,500ha. This will be the limit, though, since there is simply no more room in which to plant. Nearly all the wineries are family-owned operations, and nearly all are organic. Indeed, it boasts the highest proportion of organic producers in the world, with the stated aim of being totally organic by 2020.
If you're yet to discover the fabulous fizzes of Franciacorta, you're in for an effervescent, eye-opening, tongue-tingling treat. If you know them already, you'll completely understand why I am so smitten.