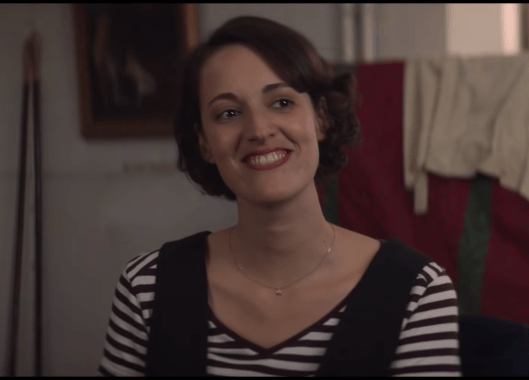 BBC's hit series raises some interesting questions about parental responsibility, write Fiona Wilson and Emily Kozien-Colyer
Series 2 of Fleabag, the recently broadcast comedy drama, prompted an internet frenzy on wide-ranging subjects including Phoebe Waller-Bridge, fashion, Andrew Scott, priesthood, breaking the fourth wall, relationships and alcohol. For fans, Fleabag was a raw, honest and sometimes cringe-inducing portrayal of a young woman chaotically and often destructively navigating her way through life.
In many ways, however, it is the characters and storylines associated with Fleabag's sister, Claire, which prompt questions that are more likely to be relevant to viewers.
Claire is a stressed and harassed working mum with a high flying career and, to put it mildly, a difficult husband. She is married to Jake's father, Martin, and is therefore Jake's step-mother; however, what is their legal relationship, if any? The answer is not necessarily a simple one.
It is relatively easy to (spoiler alert) root for Claire and support her 'escape' to Finland and her blossoming relationship with a new man.
The viewer's sympathy towards Martin is not encouraged and Claire's step-son Jake is presented as such a strange and creepy character that, in many ways, he is depersonalised. In the final episode his musical lament 'Where is Claire?' exemplifies the series' painful wit.
But, it is a very good question; what might happen if Claire wanted to maintain a relationship with Jake following divorce and separation from Martin? What are her legal rights and responsibilities as a stepmother?
The key issue is whether or not Claire has obtained parental responsibility. Parental responsibility means all of the legal rights and responsibilities that a parent has towards a child.
It also confers the right to make decisions for the child, including decisions in relation to housing, education, medical treatment, naming and agreeing to any change of name.
A step-parent does not have an automatic right to see a child who is not biologically theirs, unless they have formally adopted them. If they are unable to reach an agreement with the child's parent(s) a step-parent can apply to the court for a child arrangements order.
However, a step-parent may require the court's permission in order to make such an application. Permission will be required if the step parent does not have parental responsibility for the child.
A step parent can acquire parental responsibility in a number of ways. The child's parents and step-parents may enter into a parental responsibility agreement or, it may be that the child is formally adopted by a step parent.
Otherwise, a step parent will only acquire parental responsibility by way of a court order. This may be a court order which deals solely with the issue of parental responsibility or, more likely, an order of greater scope which also sets out living and other arrangements in respect of the child.
Once parental responsibility is obtained it can only end by court order or when it automatically expires once a child is 18.
If possible parents should try to obtain advice and take steps in order to appropriately formalise relationships within blended or stepfamilies.
Doing so when relationships are positive should mean that the consequences of breaking up are hopefully less destructive for the step parents and step children involved.
Fiona Wilson is a Partner and Emily Kozien-Colyer is an Assocate in the family team at Goodman Derrick LLP, the London law firm. www.gdlaw.co.uk
Image credit youtube/amazon prime video