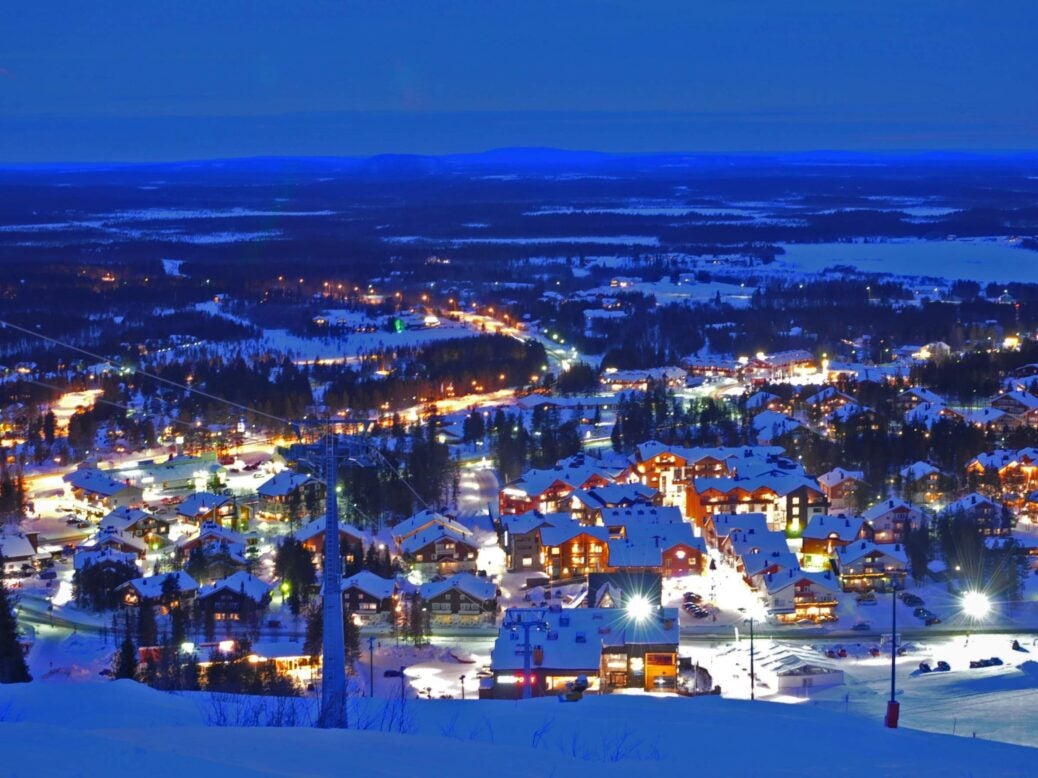 Blackstone bet big on the Scandies this week, with a $2 billion offer for a Finnish property group. Could we be seeing the start of a new trend, asks Matthew Hardeman
US private equity group Blackstone hit the headlines this week with a US$ 2 billion (1.8 billion euros) offer for all shares in Finnish commercial real estate investment company Sponda.
To the uninitiated, it might seem like something's cooking in the tundra – but actually, when viewed through the prism of diversification (or rather, what a wealth manager will tell you is the everlasting need for 'diversification, diversification, diversification'), it all seems fairly de rigeur: Blackstone says it is seeking to expand its footprint in the Nordic region, and has been on a quest for high-quality real estate assets there for some time.
Sponda's commercial property portfolio, which includes office and retail spaces in Finland's major cities, were valued in March at about 3.8 billion euros.
'Our proposed acquisition represents another step in Blackstone's long-standing strategy of investing in high quality real estate assets and businesses across the Nordic region,' James Seppala, Blackstone's head of European real estate, said in a statement.
The move poses a question, though – is such a notably large investment also an endorsement of northern Europe as the hottest, coldest place to park your cash in search of growth? It's only forecast to grow at 1.4 per cent of GDP next year, after an insipid 1.3 per cent growth this year: hardly gangbusters. But lord knows, the world is on fire elsewhere.
The risks of investing in the Middle East and North Africa continue to grow, while the rest of Europe continues to suffer from sclerotic growth and political stagnation. The United States, clearly, while still a robust economy, is plagued by uncertainty at the top. The BRICs are showing signs of running out of steam – or at the very least, have become less dependable. Russia remains the preserve of the brave (or, at least perhaps the bulletproof). India is still a safe bet and Brazil has its opportunities, but it's still a basket case for investors without the right connections. The same can even be said for China, which, if were are to believe the experts, could be experiencing not just one economic bubble but several – bad news for the world economy, and a development that leaves growth-hungry, safety-conscious investors looking for a new port of call. Is safety and security the name of the game, even for bullish betters like Blackstone?
There's no doubting investors' comfort in the region: Norway, Sweden and Denmark all fared well in the World Bank's latest Doing Business report, all finishing within the top ten, while Finland finished thirteenth out of a total of 189 countries surveyed. The report highlights 'regulations that affect facilitating the smooth flow of business', ranging from starting a company, to dealing with construction permits, obtaining credit, paying taxes, cross-border trade and contract enforcement (of these areas, Finland has been crowned best in the world for resolving insolvency – New Zealand topped this year's list overall, followed by Singapore and Denmark).
Scandinavia, at the end of the day, is sitting pretty: Russia might be flexing its muscles in Nordic seas and skies, but nobody really expects Putin to escalate. In truth, the Nordics face no real threats: be they security-related, socio-political or economic. That means the region's reputation for good, old-fashioned stability is arguably more secure than else on earth. And if Spear's is to make a bet, it's that the Blackstone investment is just the tip of the Scandinavian iceberg: we're witnessing the start of a larger trend, where the dollars, Yen, pounds and euros will keep flowing north.
Matthew Hardeman is Senior Researcher at Spear's
Twitter: @matthewhardeman