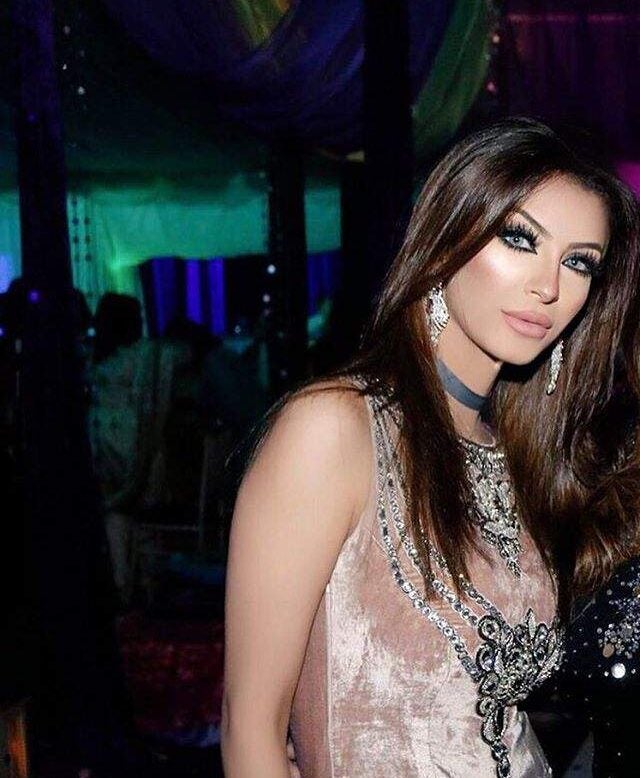 Glamourous make-up artist, internet celebrity, model and wife of British-born Olympic 2004 Silver Medallist and World boxing champion Amir Khan, Faryal Makhdoom has an estimated net worth of over £100,000.
Born to Pakistani immigrants Zia and Shaukat Makhdoom in Brooklyn, New York on July 27, 1991, Faryal Makhdoom graduated with a double major in Journalism and Political Science from Rutgers University School of Arts and Sciences, New Brunswick (New Jersey).
With a passion for fitness, beauty and fashion, the svelte Makhdoom soon chose a career in modeling and make-up and worked with several brands before settling down to become a make-up artist and starting her own YouTube lifestyle channel that teaches the art of make-up and selection of outfits. She also launched her own make-up line, Faryal Makhdoom cosmetics, which includes her bestseller lipstick range.
When she was 20, Makhdoom was introduced to British boxer, 2004 Olympic silver medallist and twice world champion, Amir Khan, through a mutual friend and within a year the two got engaged.
During their engagement ceremony at Bolton Wanderers' Reebok Stadium in January 2012, Makhdoom was presented with a £100,000 platinum ring having three diamonds by the Bolton-born boxer, while he got a diamond-encrusted platinum ring from her. Their lavish engagement party cost £150,000, with the guest list boasting a line-up of English Premier League greats that included Wayne Rooney, Kevin Davies, Rio Ferdinand and Jussi Jaaskelainen.
Makhdoom's parents, who own a luxury home in ritzy Staten Island, New York City, gifted their daughter a BMW 750Li after she announced her engagement.
The couple's wedding took place in 2013 at New York's Waldorf Astoria—a grander affair that cost a whopping £1 million, with the addition of another diamond ring to Makhdoom's already studded finger.
Blessed with a baby girl, Lamaisah, in May 2014, Makhdoom and Khan spent £100,000 for their daughter's second birthday party in 2016.
Makhdoom's boxer hubby (who has an estimated net worth of over £24 million) has invested £5 million for a luxury wedding and banquet venue in Bolton's Washington Street, Deane, and the 'desi' diva will be launching her first physical enterprise, FMK Beauty Salon, within the premises. Other businesses to open alongside the banquet hall and her salon include a shisha bar and restaurant, a British-Asian curry joint, a coffee shop and a buffet restaurant. (The Sun, Bornrich.com & Therichest.com)
No less a celebrity herself, the internet star Makhdoom, who has over 100,000 followers on YouTube and Instagram, has been invited by Celebrity Big Brother to participate in Series 20 of the reality show.