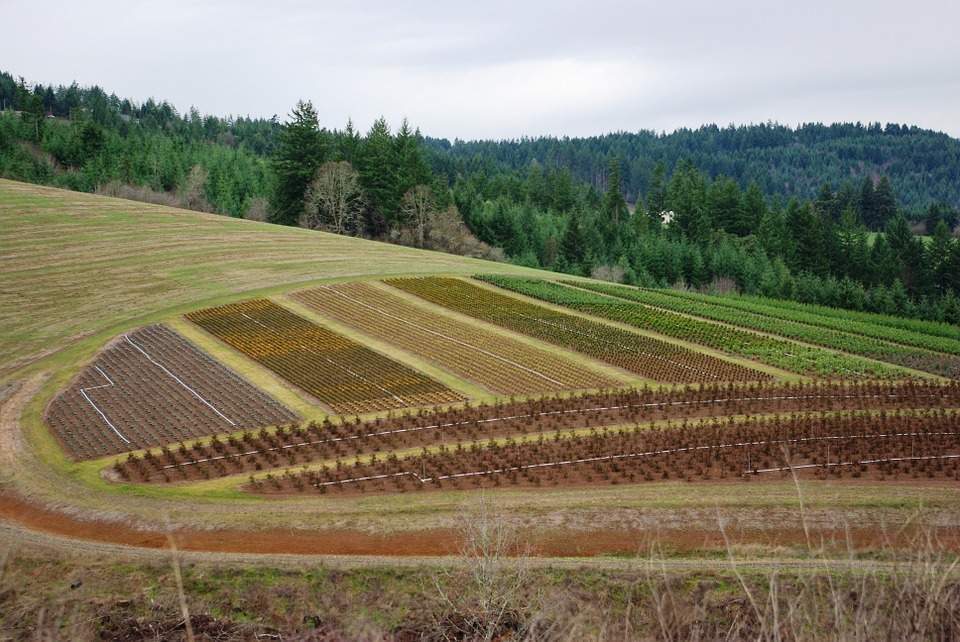 Farmland is often overlooked when it comes to investment decisions, but it might just be where the smart money is heading over the next few years, writes Matthew Berryman
'Buy land – they're not making it anymore.'
Mark Twain's comment remains as true today as when the American author said it more than a century ago.
Land has traditionally proven to be an incredibly good investment, with average values doubling to about £7,500 per acre between 2007 and 2018.
Putting aside Twain's point about its finite supply, if you look at the fundamentals then demand is only going one way. According to the UN, the world's population is set to shoot up from 7.6 billion in 2017 to 8.6 billion in 2030 and 11.2 billion in 2100. Where will the food for all those extra hungry mouths come from? Farmland.
Yet it is an asset class that remains resolutely off the radar of many investors, partly, I suspect, for no other reason than that they don't understand farming. They're au fait with the retail, residential and commercial property sectors because they encounter these on a day-to-day basis, but the closest contact a lot of people have with agriculture is when they buy a pint of milk in the supermarket.
Some commentators point out it might only return yields of 1-3 per cent, compared with the 5 per cent-plus often associated with retail assets, but there are a host of potential benefits relating to inheritance and capital gains tax.
Then there is its security. Default rates on tenanted land are absolutely tiny and this has been the case for the last 30-40 years, regardless of the prosperity of agriculture.
Right now, farming is at a crossroads. Defra secretary (and prospective Tory leader) Michael Gove is phasing out direct 'per acre' subsidies, replacing them with a still-light-on-detail system of rewarding the provision of 'public goods' such as clean air and access.
The removal of this safety of direct subsidies could put downward pressure on farm incomes, rents, yields and land values in the short term, but there are simply too many counterbalancing factors to see a crash in values – not least the demand for other uses, such as commercial and residential development, road and railway projects, mineral extraction and landfill.
Uncertainties over Brexit, meanwhile, could spark a repeat of what happened following the 2007/8 financial crisis when investors sought out safer asset classes, switching money into land ownership.
A sharp rise in interest rates could be a limiting factor, but the reality is that you are unlikely to be able to borrow money more cheaply to buy any other asset class than agricultural land. Mention to people in other sectors that you can get money at 2.5-3.5 per cent over base rate to buy it and their jaws drop.
While the averages mentioned earlier act as a fair indicator, they hide a range – starting at £4,000 per acre for unproductive farmland and low-grade woodland to more than £20,000 per acre for ground suitable for veg production or grape vines.
We agents typically talk about such averages, but – particularly for investors with cash – there are some fantastic deals to be had. Debt, divorces and death ('the three Ds') often bring land to the market and, particularly in the case of the first two, vendors can be keen to sell in a hurry.
This all, of course, begs the question: What type of land represents the shrewdest purchase? It's the same as with any asset. The first question I ask myself if I'm looking to buy a farm for a client is who our potential customer be if we had to sell it. If I can't answer that, I'll walk away.
The biggest queue of buyers are typically seeking ground that is productive for agriculture but is also versatile: sought for a host of reasons, whether that is as an investment, neighbouring farmers looking to expand, interest in development opportunities, or those drawn by amenity aspects such as its woodland or sporting potential. Many are also drawn by the prospect that their children could benefit from an asset that will never go out of fashion and is potentially free from inheritance tax.
There will always be 'lifestyle' buyers, keen to acquire their own slice of our green and pleasant land. And who can blame them? There is something special about owning a piece of the countryside. You can walk across it, you can touch it – it's real.
But that's just my sentimental side getting the better of me. The commercial imperative is that returns are super-reliable, it is unlikely to depreciate in value long term and there are massive tax benefits attached to it.
And as for the fact that you don't understand farming, forget that there are plenty of people out there who'll run that side of it for you – and charge you a lot less than they would to look after your retail parks or residential housing stock.
On reflection, Mark Twain might, in fact, have understated the situation. It's not only that land isn't being made any more, the number of productive acres available is actually decreasing because of changing weather patterns, sea level rises, urbanisation and the denudation of the quality of some soils. The wisdom of his words endures though.
Matthew Berryman is a director of CLM, a land agency and rural consultancy firm working across southern England