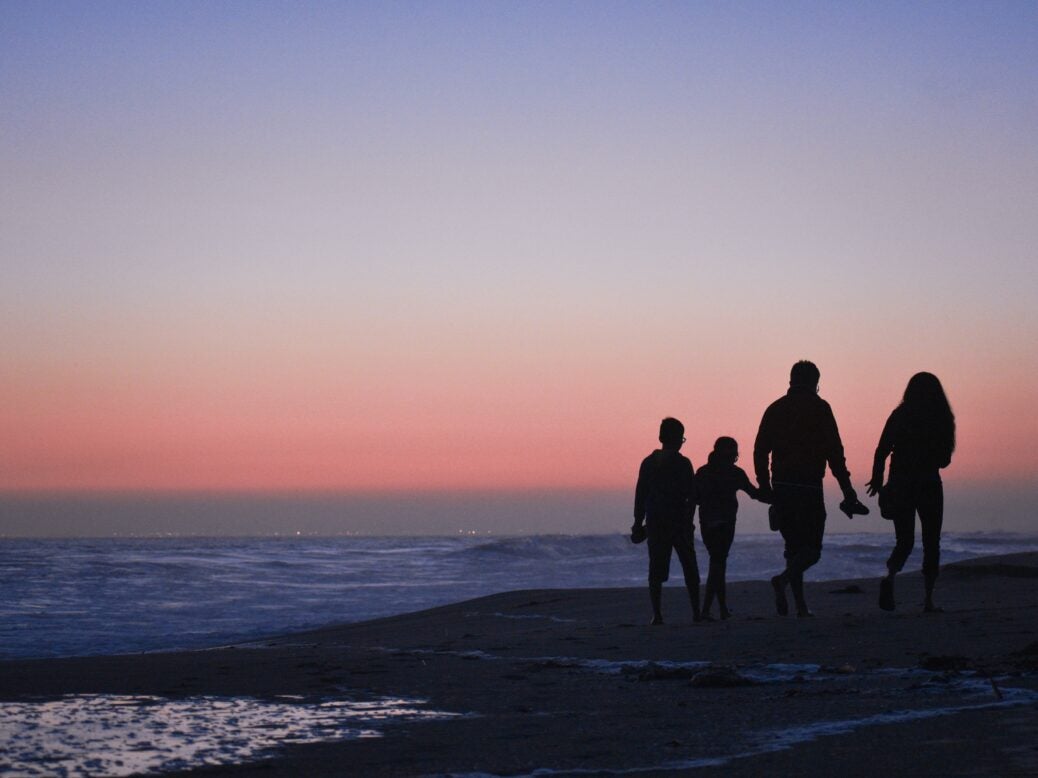 A new book about family business aims to temper relationships and facilitate the smooth transition of businesses to the next generation
Drug addiction, a car crash, a failed rocket launch and a coup to seize control of the family business – the Roy family in HBO's hit Succession have been through it all and kept going.
Even the pandemic has merely slowed them down. As fans will know, a long-awaited third season of the show is on the way. The family's superficial similarities to certain media dynasties have been well documented – but just how closely do the issues they face resemble the challenges faced by real-life family businesses?
'I cringed!' says Rob Lachenauer of family business consultancy Banyan Global when Spear's asks his reaction to the programme. The families the firm works with, he says, 'are not like that'.
Lachenauer, a former Boston Consulting Group partner, teamed up with Josh Baron, an alumnus of Bain & Company who now lectures Columbia Business School MBA students on family business, to establish Banyan Global in 2012. The pair now work with UHNW business families on a daily basis.
Their job is to advise them, temper family relationships and facilitate the smooth transition of businesses to the next generation. While there are a few 'entitled, conflictual' families out there, Lachenauer says, the vast majority are 'hard-working people who happen to be quite wealthy'.
But their businesses do face risks and threats – many of which are detailed in Lachenauer and Baron's recently released book, Harvard Business Review Family Business Handbook: How to Build and Sustain a Successful, Enduring Enterprise.
The book also busts some myths. The phenomenon known as the 'three-generation rule' – that family businesses are doomed to fail after three generations – 'is just not true,' says Lachenauer. The perception of family businesses as ticking time bombs exists because the public hears disproportionately about those that fail — the press loves nothing better than a messy family blowout.
What we don't read about, according to Banyan, is that 40–80 per cent of all businesses (depending on the country and how you measure it) are family businesses, and most of them have been operating for decades. Many have been going even longer – Houshi Ryokan, a Japanese inn that opened in 718, has been managed by 46 generations of the Houshi family. But clashes do happen.
Baron studied the psychology of conflict for his PhD and applies his learnings to his work with family businesses. 'The same ideas about what makes countries get along or not can be used to understand why families get along at certain points, and other times they're having their own version of fighting to the death,' he says.
Not literally, of course. Or…? Prompted to elaborate, Baron admits that he has heard of family disagreements escalating to physical violence. 'The majority don't get to that, but it does get to these really tragic ends where they end up in court, suing each other, losing the business, losing the relationships,' he says.
Take the example of Sumner Redstone, whose family feuded publicly over the corporate governance of CBS and Viacom before Redstone resigned both chairmanships following a court-ordered examination by a geriatric psychiatrist.
'The business found itself unable to make investments because they were just suing each other all the time,' says Lachenauer. However, too little conflict can be just as damaging as too much, according to Banyan.
Some families can be so conscious of maintaining relationships that it prevents them from taking the decisive action required in running a business. 'The business loses innovation, it loses vitality,' says Baron.
'When everyone's walking on eggshells, it can be really counterproductive.' Banyan tries to shepherd families towards what they call a 'Goldilocks zone' – a level of conflict that's 'just right'.
To strike this balance, the firm has defined seven stages of what it calls the 'conflictual spiral'. Where families fall in these stages can then be used as a 'diagnostic'.
'We call it the "momentum view",' says Baron. 'If things continue on as they are, where is this heading? In [the Roys'] case, where it's headed is directly off a cliff.'
As an exercise, Lachenauer and Baron took the fictional family and put it through their diagnostic framework, mapping out the decisions they face and suggesting hypothetical solutions.
They came to the reassuringly understated conclusion that the Roys 'are not aligned on the way ownership should work', and that there is a 'lack of clarity about what the collective enterprise is and what it should be in the next generation'.
The role of owners and allocation of decision-making rights across the Roys' system are unclear, and they are 'not discussing the hard issues, including family employment, for fear of conflict and excommunication'.
In a report, Banyan concluded that the Roys should ask themselves a question: 'Do you stay with the status quo with all of the attendant risks to the business and impact on relationships?'
Or: 'Do you come together on the need to start working cross-generationally on preparing for an eventual transition?' The second of these outcomes would make for less gripping television, but it is – fortunately – the type of approach that many of the firm's clients adopt.
Family businesses, according to Lachnenauer and Baron, can be an antidote to the short-termism that is often an obstacle to sustainable business practices. While publicly traded companies live and die by total shareholder return (TSR), family businesses often prioritise things – such as investment in the community or paying above-market rates for their employees – that are difficult to justify in the glare of the quarterly earnings cycle.
'In a publicly traded company, it's like being in a hotel room,' says Lachenauer. 'You're there for a day or a week, you never make the bed, you leave room service out. With family businesses, it's like buying a house. You take care of it for the long term.'
Read more
Brian Cox and Nicole Ansari Cox on working together and the lives of the Uber rich
The best family business advisers for high-net-worth individuals
New Goldman Sachs research reveals how family offices are investing and thinking about the world economy