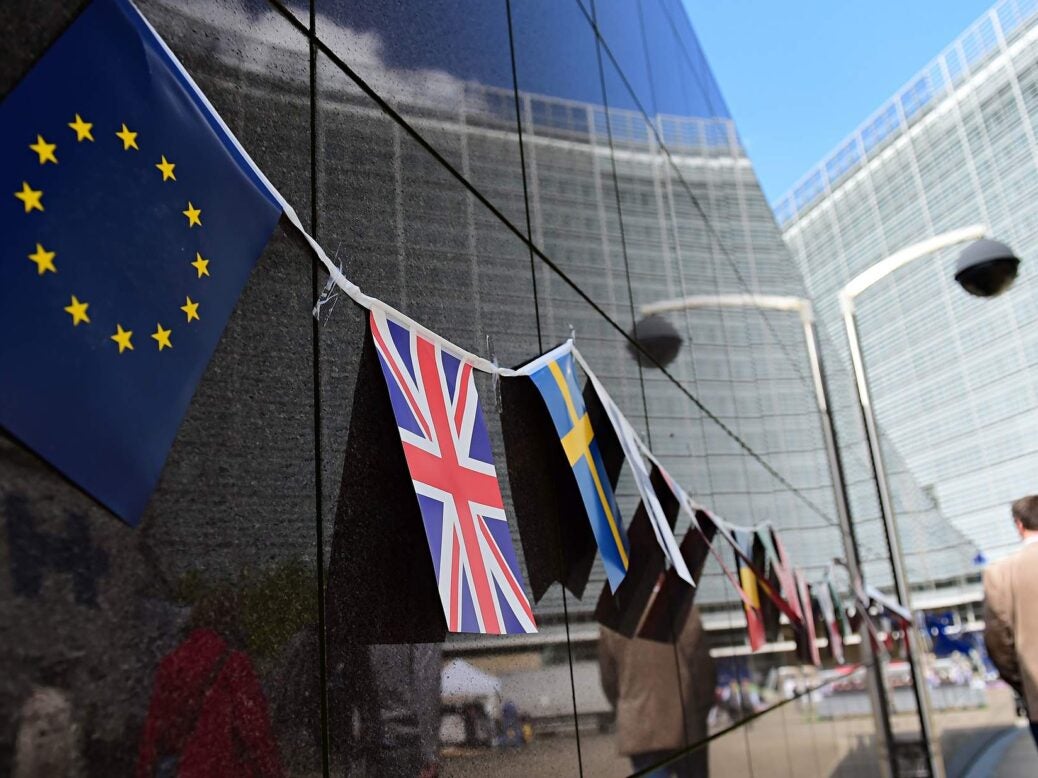 Pre-Referendum uncertainty is seeing many UK based Europeans take up citizenship, says Sophie Wettern.
Are you bored of Brexit yet? Sometimes it seems as if it is on the front of every newspaper and the subject of every dinner party.  And we've still got over 2 months to go until the vote…
However, for EU nationals currently living in Britain, Brexit is a potentially life-changing question. There are around 2.9 million EU nationals living in the UK – that's nearly 5 per cent of the population – and they constitute over 10 per cent of employees in the City of London. London has even been referred to as the sixth biggest French city; many of the EU citizens presently in the UK have lived here for years and view Britain as home, and they are not ready to leave.
Up until now, few EU nationals have bothered applying for UK citizenship. To do so, you must have lived in the UK permanently for six years, pay £1,000 per application and pass the Life in the UK test. Why go to all that effort when, under the EU Treaty you have right of freedom of movement and are not subject to immigration limits?
The possibility of a Brexit has changed this.  Nobody is sure what terms EU migrants might receive if the UK were to vote to leave the EU on 23rd June. Some have suggested that the 'grandfathering' of EU citizens who are already here is likely, and many think that there would, at the least, be a transition process for those who have been present in the UK for a certain time prior to the referendum.
But it's not just being forced to leave that people fear. Other concerns which have been raised as potential issues if the UK were to vote 'No' include higher taxes on foreign property ownership, restrictions on studying, on employment, and the abolition of reciprocal health care arrangements.
As a result, law firms have seen a surge in UK citizenship applications from EU nationals living in the UK, who are not waiting until after the event to find out what changes might be made to the status quo. Many were acting to secure their right to stay in Britain even before the referendum date was announced, with the number of citizenship applications from EU citizens increasing by a quarter in the second half of last year.
The Times has released figures obtained from the Home Office which show that between the third and fourth quarters of last year, the amount of applications from Romanians and Bulgarians rose by 42 per cent, while the numbers of Poles applying for citizenship increased by almost 40 per cent. It's not just Eastern Europe that reflects this trend – the number of UK citizenship applications from French citizens increased by nearly 20 per cent over the same period.
We have seen corresponding changes from the government, which is currently asking that everyone obtain a permanent residence card to prove they have been here for five years before being able to apply for a passport. This was not necessary prior to November 2015.
Whatever happens in June, people want to be sure that they can stay in the UK if they wish to.
Sophie Wettern works at boutique private wealth law firm Maurice Turnor Gardner LLP.