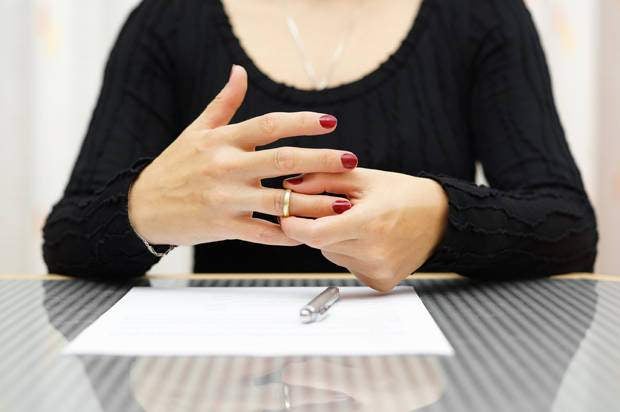 How generous are English courts to wives compared to Scottish ones? Family lawyers Jo Edwards and Dickon Ceadel offer a cross-border analysis and find that 'divorce tourism' from Scotland is here to stay
A husband accusing his soon to be ex-wife of 'divorce tourism' in full glare of the press on the steps of a London Court is nothing new. London has a well-deserved reputation as being the divorce capital of the world, largely because our courts' unparalleled generosity towards the financially weaker spouse has served as a magnet to those seeking a financial windfall on divorce. However, it will likely have surprised many reading on from the dramatic headlines referencing Mr Villiers' criticism of what he saw as his wife's legal manoeuvring that the competing 'foreign' jurisdiction in their case was Scotland.
Mr and Mrs Villiers married in 1994 and set up home in an 8 bedroom, 18th century manor house in Dunbartonshire.  When they separated in 2012, Mrs Villiers and their daughter moved to Notting Hill. Mr Villiers filed for divorce in Scotland in 2014; Mrs Villiers applied in the High Court in London under the 'failure to maintain' provision of section 27 of the Matrimonial Causes Act 1973 3 months later. That is a standalone maintenance provision which does not rely upon there being a live divorce petition and Mr Villiers had not made a claim for maintenance within his 'Initial Writ' in Scotland. In March 2016 the High Court in London ruled that because Mrs Villiers was now habitually resident in England, it had jurisdiction to deal with Mrs Villiers maintenance claims under the Maintenance Regulation lis pendens rule.
Though Mr Villiers has now been given permission to challenge this judgment in the Court of Appeal, the case of Villiers v Villiers has served to highlight the significant differences between the English and Scottish approaches to financial provision on divorce.
While judges in both countries apply a financial clean break principle on divorce, in Scotland there is a much stronger emphasis on achieving this in practice. Post-divorce maintenance is less readily awarded in Scotland, and when it is it is typically both less generous as to amount and limited to a maximum term of three years. In England, though there is a distinct recent trend towards shorter, defined terms of maintenance, the Court maintains discretion to award long and generous maintenance terms where it feels fairness demands it in all of the circumstances of the case. It is therefore not unusual for significant joint lives maintenance to be awarded to women in their 50s following a long marriage and many years out of the workplace. This likely explains why Mrs Villiers decided to pursue her maintenance claims in England when her divorce was already underway in Scotland.
Another significant difference is the emphasis the Scottish courts place on the distinction between 'matrimonial' and 'non-matrimonial' property. In Scotland assets acquired by either party pre-marriage (except for the family home in most cases), by way of gift or inheritance, and post-separation, are classed as non-matrimonial and will usually not be exposed to sharing on divorce. Scotland's clear approach contrasts markedly with the discretionary approach of the English Court, which can exercise its discretion to invade 'non-matrimonial' property in the interests of fairness, typically where an equal division of the matrimonial pot is insufficient to meet both of the parties' needs.  Doubtless Scotland's approach towards non-matrimonial property was an attractive feature of its legal system for Mr Villiers.
In cases where the parties have a connection with both England and Scotland it is possible that divorce proceedings could be brought in either country. However, the 'first in time' rule which determines divorce jurisdiction between England/Scotland and other EU states (for the moment at least) does not apply for intra-UK divorce jurisdiction conflicts.  Instead, the relevant statute is the Domicile and Matrimonial Proceedings Act 1973 (DMPA) under which who issues first makes no difference. So, why did Mrs Villiers not cross-petition for divorce in England (rather than just applying for maintenance)? Because the DMPA stipulates that the country where the parties last lived together has overriding jurisdiction, so long as one of the spouses was habitually resident in that jurisdiction for the year before proceedings were commenced, and divorce proceedings can be brought in that country.
As parties with substantial pre- or post-acquired assets or assets that have been gifted or inherited will do better under Scots law, and a spouse seeking maintenance or more generous housing provision will do better under English law, cross-border 'divorce tourism' is likely here to stay.
Jo Edwards, Partner and Dickon Ceadel, Associate at Forsters LLP