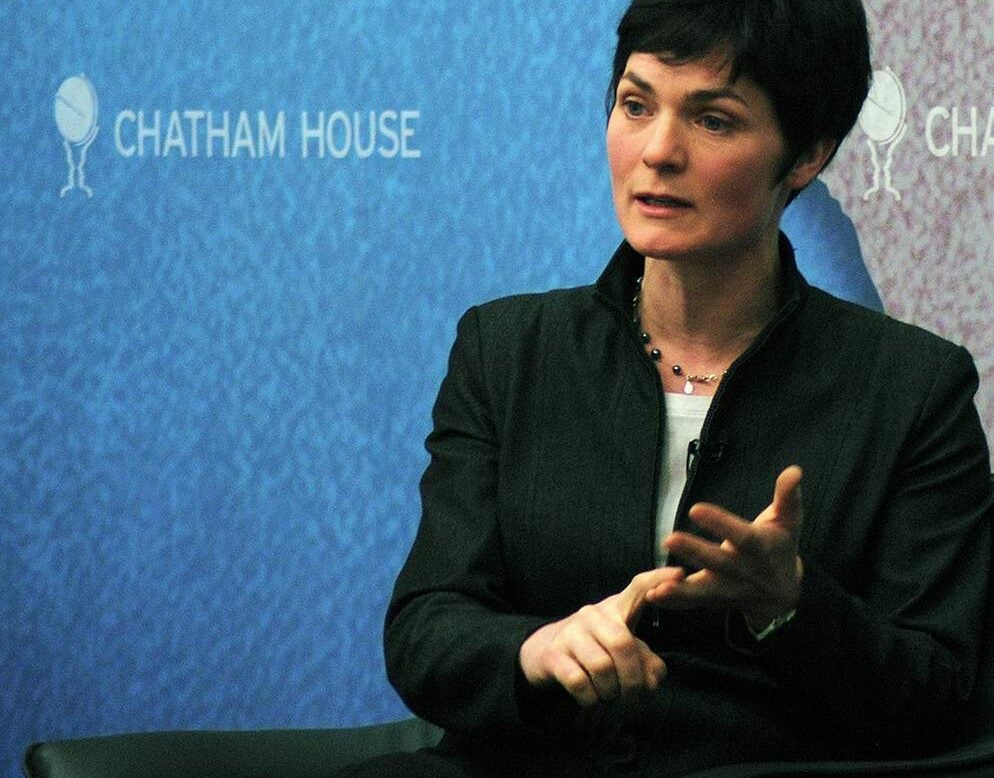 A record-breaking solo sailor is now leading a team aiming to change the system. Words by Emelia Hamilton-Russell
The journey to the foundation began at sea. At the beginning of a sailing expedition you put everything you need on board and then that's it. I raced around the world non-stop, but even if I had wanted to stop, it would have taken an awfully long time to get into the nearest town. What I had on that boat was all I had – and there was no more. It's the same with the world's resources.
It was on a boat with limited supplies in the middle of the Southern Ocean that I developed this overwhelming understanding of what it means when something is 'finite'.
I don't think you get that in daily life. When I got back on land and started to look into it, all I could find was a narrative around reduction. Things like 'we need to minimise our use of this' or 'we need to stop using so much of that'. But using less doesn't solve the problem; it only delays the point at which you run out.
The circular economy is this really simple idea that a linear economy, which is what we have now, is a straight line and you'll always fall off the end. In a circular economy – whereby you design everything to feed back into the economy and you recover everything – that circle can go on for ever. Once you build that system you can recover all the materials and there are no waste products, and that really can work long-term. We're way off a circular economy today, of course, but once you have that epiphany it seems incredibly obvious. It's exciting and energising to think that there's a better way of doing things.
The more I immersed myself in the research, the closer I got to visualising how things needed to change. I read about many different elements: cradle-to-cradle design, industrial symbiosis, biomimicry, performance economy, sharing economy – all these different disciplines. I thought that if you could bring these together and redesign the entire economy, you could make materials that can be streamed back into the economy so they don't become waste.
I knew from my racing that if you start with nothing, as I did, it's incredibly difficult to get a campaign together. You need a lot of help from a lot of people and a lot of time and energy, and even then it doesn't always work. I funded it for the first 18 months, I did the launch, put a team together, set the office up, and then we went off to get funding from the corporates and the philanthropic sector.
Our goal is to change the system. The system is education; the system is businesses and cities and designers and government. It's very ambitious. We have 115 people working across the world: there's a team in Brazil, in Europe, in the US, and we're working in China and we've done a study in India. We're really trying to understand the circular economy in a global sense.
Without question, we've already influenced government policy. And the momentum is building: we've had some of the biggest manufacturers in the world sign up to the new plastics economy initiative.
We're trying to get governments to understand that the circular economy is about wealth and competitiveness for Europe. It's about looking at the entire system and at how products can be of service – like how we could share cars, how we can use the 'internet of things'. We did a big study looking at how the digital revolution will enable the European economy to save €900 billion. If we apply a circular lens, that could go up to €1.8 trillion. For us, it's always rooted in the economics.
I see my work in parallel with a lot of the racing I've done. You could say, 'Oh, it must have been so challenging to sail around the world,' or you could see it as, 'What an opportunity it is to be able to undertake something like that.' With the foundation, there's a challenge there, but it's very much driven by the opportunity. It's exactly the same mindset I had with the racing, and that worked out pretty well.
Photo by Chatham House @ Flickr
Web ellenmacarthurfoundation.org
Related
Liccy Dahl: on Roald Dahl's marvellous charity for children
Novak Djokovic Foundation's top tips for first-time philanthropists
US photographer Scott Mead on giving back to Great Ormond Street