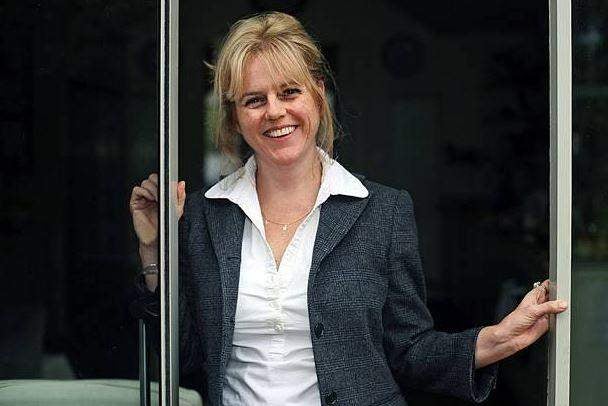 Food writer and mental health campaigner Rachel Kelly reveals that the right food can make us healthier of mind as well as body, one bite at a time
January can be the cruellest month, to misquote T.S Eliot. And February, too. For throughout the new year period, like many others, we are bombarded with advice on being 'lean in fifteen' or practising 'clean eating'. I for one will not be succumbing to the latest diet trend. My experience, like millions of others, is that diets don't work.
Instead I've adopted a different attitude to food: that it can be my medicine. For the past five years, what I eat has been a key tool in my toolbox to stay calm and well after a long battle with depression.
While we've long accepted that nutrition can affect physical illnesses, it is less commonplace to believe that our diet can also affect maladies of the mind. Increasingly, psychiatrists are treating anxiety and depression in a different way. It is just about the biology of the brain, but about the body as a whole. Exercise and diet are now seen as an important part of treatment for mental illness.
I was first intrigued by food's medicinal power about eight years ago, when I took our then ten-year-old son George to see a nutritionist about his persistent eczema at a well-known clinic in west London. I was delighted when his scaly red skin healed within a few weeks of changing his diet.
It wasn't until several years later that I wondered if nutrition could help with mental as much as physical health. I began to experiment, noting which foods made me feel calm, which helped me sleep, and which cheered me up. Some were thanks to my GP. At a routine appointment to see how I was coping with my anxiety, she told me there was compelling evidence about the links between mood and food. She proceeded to list 'happy foods' that might help me stay calm. Included were green leafy vegetables, dark chocolate and oily fish.
I wanted to learn more, but was somewhat confused by all the conflicting nutritional advice. So I got in touch with Alice Mackintosh, a nutritional therapist who at the time worked for a nutritional clinic on London's Harley Street. With her help, and advice from other doctors, dieticians and psychiatrists, I began to overhaul my diet completely. I swapped processed foods for healthier ones, learnt to eat certain foods at certain times and started to eat slowly.
Delighted by the positive effect my diet was having on my happiness, I sought to understand why. The jury is still out as to the exact causes of depression, but some doctors are questioning the theory of 'chemical imbalance' in the mind and low levels of serotonin in particular.
One new exciting explanation that scientists are investigating is that those who suffer from low mood may also suffer from low levels of chronic inflammation. Processed foods and trans fats increase inflammation and create more fatty or adipose tissue which is also a source of inflammation – a vicious cycle. Stress can be blamed too: studies show that if you stress mice for example, you also create a stressed digestive system.
There is more evidence from animal studies to suggest that when our guts are inflamed, it can affect our mood. Some of the small proteins that control this inflammation are known as 'cytokines'. Though these are important molecules for many bodily processes, but if too many of them escape into the rest of the body from the gut, they may cause inflammation elsewhere. An elevated level of these cytokines has been linked with depression and is known as the 'Cytokine Hypothesis'.
One way to reduce inflammation is to encourage healthy bacteria to flourish in our digestive systems. It is thought that an increase in the levels of unhelpful or 'bad' bacteria that emit harmful chemicals can compromise the lining of the intestine. Given the inseparability of good mental and good physical health, looking after our digestive systems should be a priority for all of us.
With my newfound curiosity and Alice's knowledge, we set out to do just that. We began to develop recipes to nourish a healthy gut and in turn, a healthy mind. Our conversations and experiments led to our book, called The Happy Kitchen: Good Mood Food, which is based on more than 140 nutritional studies.
We share in detail what I have learnt about eating for happiness. We report on the foods that have helped me become more energised, cheerier, less anxious, clearer thinking, more balanced and a better sleeper by following a happy diet. The book includes the recipes which put the theory into practice and which – phew – are also delicious enough to have become firm family favourites.
I slowly swept my kitchen clean, eliminating processed foods and focusing on 'real foods' instead. I increased the amount of probiotics and fermented foods I ate as I learnt about the links between staying calm and a healthy microbiome, otherwise known as gut flora. A modest portion of creamy yoghurt so thick it stands up in the bowl suits me well. Women given yoghurt containing probiotics were found to have a calmer response to certain stimuli, according to a 2013 study reported in Gastroenterology.
I learnt that upping the amount of fish oil we consume can also be highly beneficial to our mood, due to its powerful anti-inflammatory effect. Carmine Pariante agrees, a professor of biological psychiatry at King College London, whose research focuses on the link between inflammation and depression.
In a study in 2014 following 152 patients with high levels of inflammation omega-3 fatty acids reduced the rates of depression. Pariante said: 'It is now established that increased inflammation plays a role in causing depression in at least a subgroup of patients. Our study shows that even a short course of a nutritional supplement containing one type of omega-3 fatty acid (EPA) reduces the rates of new-onset depression to 10 per cent, as opposed to the rate of 30 per cent we usually see in this group.' He added: 'We believe that this nutritional intervention restores the natural protective anti-inflammatory capabilities of the body, and thus protects patients from new-onset depression when inflammation occurs.' Research like this is so compelling that anti-inflammatory drugs are now being looked at to treat depression.
It turns out that for maximum nutritional benefit it's not just what you eat that matters, but also how you eat it. While we eat, we also need to stay in the moment and remain conscious of everything we're doing. Learning how to cook has been one key to adopting a slower pace and appreciating food.
Cooking now feels like an extension of my normal meditation routine. I can lose myself in the process. Standing still at the stove, preparing food, grounds me. I become rooted in the moment and stop worrying. Following my own Good Mood Food philosophy has led to a jolly January in my happy kitchen. I hope it might cheer your January too.
The Happy Kitchen: Good Mood Food is available to order on Amazon
For more information on Rachel Kelly's work, go to her website: www.rachel-kelly.net or Twitter: @rachelkellynet