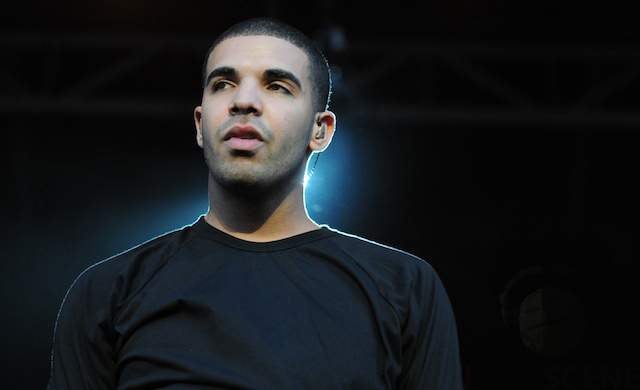 He is a popular Canadian rapper, singer, songwriter, actor, and entrepreneur but what is Drake's net worth?
Born on October 24, 1986, to English teacher/florist Sandi Sher and drummer Dennis Graham, in Toronto, Canada, Aubrey Drake Graham began living with his mother after his parents divorced when he was just five.
Drake dropped out of school to pursue acting, soon landing a role in the Canadian TV series Degrassi: The Next Generation (2001-2007) with the help of his friend's father.
His hip-hop interest began through the influence of rappers Jay Z and Clipse, resulting in the mixtapes, Room for Improvement (2006) and Comeback Season (2007). His third mixtape So Far Gone (2009) became commercially successful and one of its singles "Best I Ever Had" ranked second on Billboard Hot 100. Re-released as an EP, the mixtape stood sixth on Billboard 200.
Drake's debut album Thank Me Later (2010) topped Billboard 200, becoming the highest-selling debut that year.
The second album Take Care's second single, "Make Me Proud", tied the record for the longest jump (from 97 to 9 in one week) for a male artist on Billboard Hot 100. Take Care itself grabbed the Grammy in 2013.
"Hold On, We're Going Home", the second single from his third album Nothing Was the Same (2013), ranked first on the Billboard Hot R&B/Hip-Hop Songs chart. The album itself debuted atop Billboard 200.
A collaborative commercial mixtape, What A Time to Be Alive (2015), with rapper Future, topped Billboard 200 on debut. His major collaborations, however, were with Lil Wayne.
"One Dance", the second single from Drake's fourth album Views, became his first number one single in the US, Canada and Britain, and has accumulated over one billion plays on Spotify since December 2016.
Drake's fourth album, Views (2016), ruled Billboard 200 and Billboard Hot 100 simultaneously for eight weeks. Subsequently, he was ranked fifth on the Forbes Five list—behind Birdman, Jay Z, Dr. Dre and Diddy.
According to Billboard, in 2017, Drake had the highest number of recorded entries by a solo artist, being listed on its Hot 100 chart for eight years running and still holds the record for "most simultaneously-charted hot 100 entries among all acts" (24).
Drake's endorsements encompass Nike, Toronto Raptors, Sprite and Apple Music.
He also owns a garment range, the music label OVO Sound (2012) and his own whiskey—the bourbon-based Virginia Black (2016). He has sold his partnership in Fring's restaurant, which has reportedly closed down on June 23, 2018.
Drake's film appearances include Charlie Bartlett (2008), Breakaway (2011), Ice Age: Continental Drift (2012, voice role), Think Like a Man Too (2014) and The Carter Effect (2017, documentary).
His TV roles comprise Blue Murder (2001), Conviction (2002), Instant Star (2005), The Border (2008), Being Erica (2009) and Sophie (2009).
Drake's accolades include five American Music Awards (2016-2017), 12 BET Awards (2010-2016), 15 BET Hip Hop Awards (2009-2016), six Juno Awards (2010-2016), one Hal David Starlight Award (2011), one NAACP Image Award (2012), three MTV Video Music Awards (2012-2016), three Grammy Awards (2013-2017), two MOBO Awards (2015-2016), 15 Billboard Music Awards (2016-2018, including a record 13 wins in 2017) and one BRIT Award (2017).
He also produces music using the sobriquet Champagne Papi.
Credited with the highest number one singles on the Hot Rap Songs, Hot R&B/Hip-Hop Airplay and Rhythmic Charts, Canadian and US citizen Drake owns an $8 million mansion in Hidden Hills, California and a $6.7 million, 40,000-square-foot home in Bridle Path, Toronto (2017). He sold his Miami condo for an estimated $2.5 million (2012) and also his central Yorkville, Toronto house for $3.75 million (2013). (Celebritynetworth.com, Forbes & Architecturaldigest.com)
His fifth album Scorpion will be released on June 29, 2018.