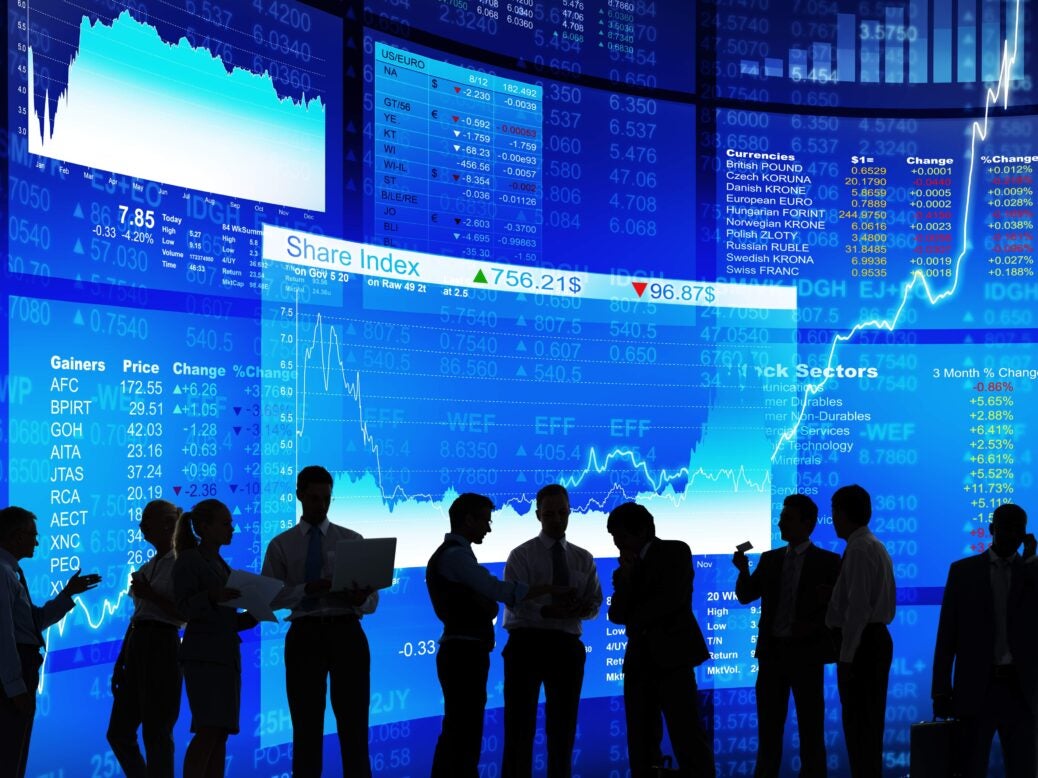 By passing the 20,000 milestone, the totemic US index is offering a powerful endorsement of Trumponomics, says Alec Marsh
He came into office promising to 'make American great again' and one thing's for sure, President Donald J Trump certainly seems to be working wonders for Wall Street. The so-called 'Trump bounce' on the markets went stratospheric on Wednesday with the Dow Jones surging through the historic 20,000 mark – the first time the index has reached such dizzy heights in its 120-year-history.
Regardless of what liberal-minded economists might think about the hazards of protectionism, investors are ploughing their dosh into the country's leading companies with the Dow – representing the US's 30 biggest corporations from Apple to Procter and Gamble – up 2,000 points since Trump's election in November.
It presents a pretty decisive backing by USA plc of the new administration and President Trump's promises of deregulation, corporate tax cuts (so more profits either way) and massive infrastructure spending. The rise was driven by rises by big financial firms, on the back of fiscal stimulus and expectations of inflation.
The Dow's surge of around 9 per cent since election day has been echoed but not equalled by rises in the Nasdaq Composite and the S&P 500, which also reached record highs today. The S&P 500, which offers a better insight into the US economy (with hundreds more constituents earning the lion's share of their revenues domestically – 55.7 per cent in 2015) is weighted by market capitalisation rather than share price and has risen by around 6 per cent since Trump's poll victory.
It's still very significant, though, and with billionaire investor and Trump supporter Carl Icahn tweeting on Monday that Trump's inauguration speech left 'no doubt our dangerous slide towards socialism is over', the question is where the Trump rally will stop.
The other question, of course, is whether it will be matched by growth on Main Street, and what that might mean for everyone else. For now at least, one thing is certain, Wall Street appears to be betting on it. Let's hope they're right.