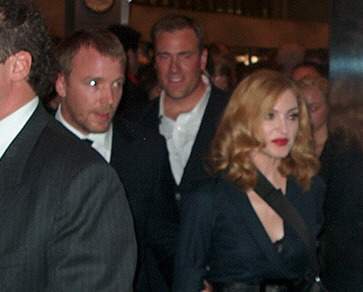 There are foolproof ways for HNWs to deal with family disputes behind closed doors, writes Sian Akerman
Whilst playing 'happy families' in public can be good for one's reputation, in reality many high-net-worth families have complex and sensitive circumstances, which frequently require legal resolution. Such disputes involve not just matrimonial or children disputes in the family courts, but also disputes in the civil courts, such as those arising out of trusts, inheritance or family businesses.
The public's insatiable appetite for 'celebrity gossip' means that the rich and famous frequently find such disputes, splashed across the front page of the newspapers, or trending on social media. Family feuds often escalate quickly, following a marriage breakdown or death of a loved one, and can be bitter. Finding details of the battle on the front page can cause more pain and distress to those involved. Understandably, many individuals would prefer to keep their private affairs away from public scrutiny. Is this possible?
Deploying methods of alternative dispute resolution (ADR) such as arbitration or mediation can ensure that your dispute is kept out of the media spotlight.
Gina Rinehart, Australia's richest woman, recently won the right to have a long-running dispute with her two adult children heard in private, and, importantly, out of the public eye. She has been accused of stripping assets from a trust and transferring them to another trust in which she has a substantial financial interest. Fortunately, Ms Rinehart was able to rely on an arbitration clause and the matter has been referred to confidential arbitration.
Arbitration clauses don't just exist in Australia but are frequently found in commercial contracts and trust deeds here too. During arbitration proceedings, the parties present their case to a private tribunal who makes a binding determination in respect of the dispute.
In the absence of an arbitration clause, or other agreement to arbitrate, mediation can also be a useful form of ADR as it enables the parties to negotiate a settlement with the assistance of the mediator, a neutral third party, in a confidential environment.
It is not possible for all family disputes to be fought out behind closed doors. Unfortunately, families regularly consider that 'blood is thicker than water' and do not enter into appropriate legal agreements up front such as pre-nuptial agreements, trust deeds or shareholders agreements which can contain confidentially and ADR clauses. This is a pity because prevention is certainly better than the cure and if a future dispute does arise, once court proceedings have been issued, the principle of open justice dictates that proceedings should be held in open court with both the public and media permitted to attend.
In practice, however, hearings in the family courts are normally heard in private with only accredited media representatives, and not the public, permitted to attend and statutory reporting restrictions apply in respect of matters concerning minor children. The judge also retains discretion to determine whether a case should have any publicity and can anonymise individuals referred to in a judgment and/or put further reporting restrictions in place.
Last week Sir Andrew McFarlane, president of the Family Division of the High Court said that he wants to increase transparency around family law proceedings and has published draft guidance to make the process for journalists to challenge reporting restrictions in family courts easier. However, HNWs will continue to have arguments they can deploy for privacy not least when protecting the interests of children.
In the civil courts, proceedings are by default heard in public unless one of the criteria for a private hearing is met and such a hearing is necessary to secure the proper administration of justice. Whilst there is no guarantee of securing a private hearing due to the principle of open justice, one may be obtained in circumstances, for example, where it is necessary to protect the interests of any child or in un-contentious matters arising from the administration of trusts or a deceased person's estate. The civil courts also have the power to make an anonymity order preventing the identity of any party or witness from being disclosed or to prevent non-parties to proceedings from being able to access documents held on the court file.
The lesson for HNW individuals is therefore clear. Take preventative steps to resolve your familial dispute, such as using ADR, and include confidentiality and ADR clauses where at all possible in legal documents.
In the event that you do find your family dispute splashed across the media, you can contact a media lawyer who will work with you to limit, as far as possible, what is being said or reported in the public eye.
Photo credit: Tony Shek @Wikimedia Commons; Tumisu @Pixabay
Sian Akerman is an associate in Kingsley Napley's Dispute Resolution practice