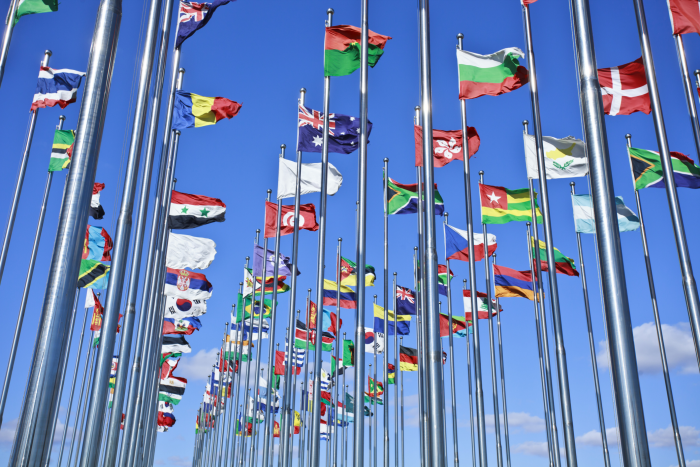 Robert Amsterdam analyses the world's anti-corruption legislation, and argues for a legal standard to move the mandate beyond the US authorities
A new milestone was set in global anti-corruption enforcement in September, as US and Dutch authorities handed down a staggering fine of $1.4 billion to Telia, a telecommunications firm partly owned by the Swedish government.
This unprecedented settlement is meant to address allegations that Telia paid hundreds of millions of dollars in bribes to secure business opportunities in Uzbekistan. Telia, on its behalf, has removed the executives responsible and has acknowledged that its entry into Uzbekistan 'was done in an unethical and wrongful way'.
This proposed resolution represents the latest in an escalating arms race by US regulators under the Foreign Corrupt Practices Act (FCPA), surpassing even the $800 million fine against Siemens in 2008 and the $795 million fine against VimpelCom earlier this year. While these fines aimed at corporations spiral higher and higher, questions arise as to whether or not these sorts of settlements actually reduce corruption, and whether it is the US that should ultimately wield jurisdiction.
Corruption is without doubt a catastrophic scourge, holding back the economic and social development of vulnerable societies. However, it is less clear whether this means a European company doing business in central Asia, for example, should be accountable under regulations in the US.
In recent years, the Securities and Exchange Commission, the Department of Justice, and other US agencies have aggressively expanded their targeting of foreign businesses and individuals, including even those who have practically no connection to the US. Many observers have lamented what they see as a creeping attitude of 'universal jurisdiction'. This not only seeks to make Washington the world's policeman, but also comes with the trade benefits of being the rule-maker.
'What interest does the US have in investigating alleged bribery of Uzbekistan officials or family members by Dutch, Swedish, Russian and Norwegian telecom companies?' asks Professor Mike Koehler, one of the world's leading experts on the FCPA. 'Probably as much interest as the US had in investigating and bringing enforcement actions against Dutch, Italian, French and Japanese companies for bribing Nigerian officials in the Bonny Island, Nigeria enforcement actions.'
Professor Koehler's comment highlights the problem that only two of the ten largest FCPA cases involve US companies, raising suspicions that US authorities are arbitrarily targeting foreign companies. Concerns are compounded by the fact that it is the US Treasury that absorbs these fines. Why should it be the US that collects a huge fine from a French firm accused of corruption in Central America, instead of perhaps the government of the country that was victimised? Sometimes there is not even evidence of any damaged party in the US.
A big part of the problem is the tremendous ambiguity to FCPA laws. The proliferation of deferred prosecution agreements and non-prosecution agreements has in many cases forced companies to take the path of least resistance, even if the state is unable to identify what exactly the crime may be. These interventions have a huge cost to the US, no only in terms of damaging relations with allies (for example, it is difficult to look at the EU's €13 billion fine against Apple in isolation), but also risk opening the floodgates to litigation far beyond the intentions of the original FCPA legislation.
Some international business leaders have described the US's enforcement as a sort of 'trade weapon', making it near impossible to partner with other firms in China, Russia, and Middle East, while similarly limiting opportunities and operations for fear of unknown liability. This is true whether your company has US offices, uses US financial markets, or simply has transactions that may unknowingly be routed through a US bank from one foreign country to another.
There is a reasonable argument in defence of universal jurisdiction, in that US authorities are fulfilling an important role in prosecuting corruption in countries which may lack the institutional strength to do it themselves. However, this doesn't take into account the respect (or lack thereof) for sovereignty and preferences of victim countries, nor has there been sufficient effort given to how institutional capacity could be developed locally that would be more reflective of a country's law enforcement methods.
Bribery and corruption should never go unpunished. But the way we enforce it should be fair and realistic, and should first and foremost seek to ease damage to the victims, while providing companies with clear guidelines of compliance. The international anti-corruption effort needs to maintain trust and social investment — it's too important to leave to the US to run alone.