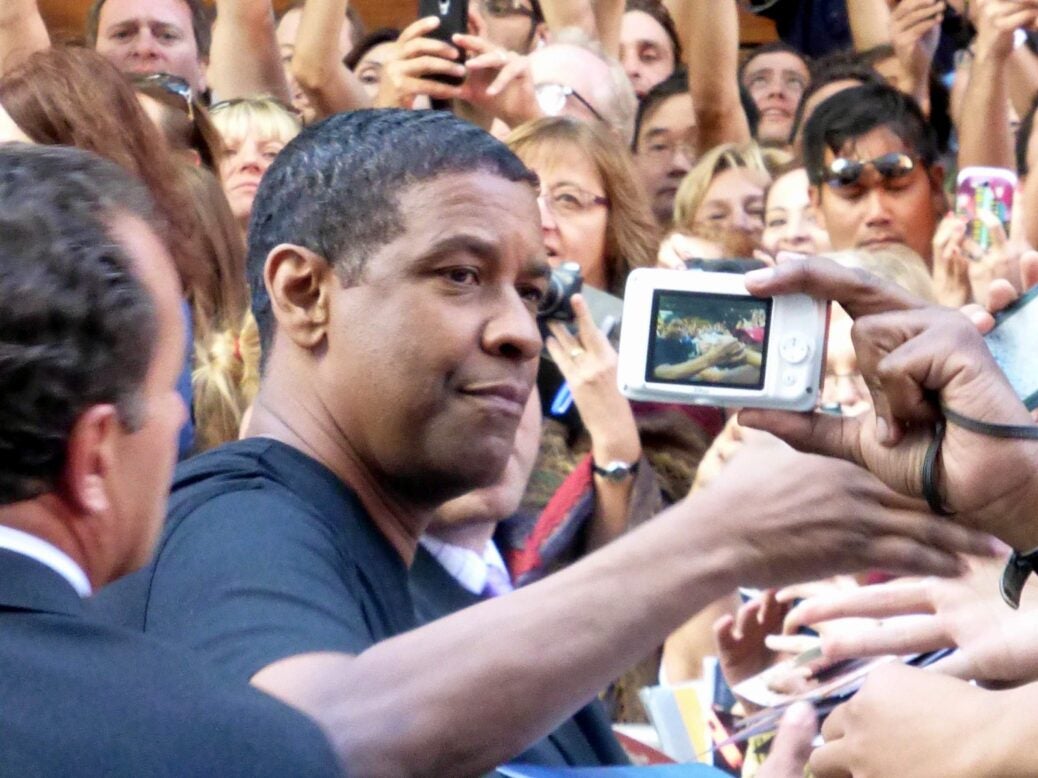 Hollywood titan and double-Oscar winner, Denzel Washington is one of the biggest names on the silver screen, but how much is he worth?
Named after his father, Denzel Hayes Washington Jr. was born in Mount Vernon, New York on December 28, 1954. His mother Lennis Lowe was a beauty parlour owner and his father was a Pentecostal minister.
At 14, Denzel Washington was sent to Oakland Military Academy, New York. He then graduated from Fordham University with a B.A. in Drama and Journalism (1977) and took up a course in acting at Fordham's Lincoln Center campus followed by a year at the American Conservatory Theater, San Francisco.
Debuting on screen with the made-for-TV film Wilma (1977), Washington followed it with his Hollywood debut Carbon Copy (1981).
In 1982, he was part of the Distinguished Ensemble Performance Obie Award for his role in A Soldier's Play (1981, Off-Broadway).
Washington's major breakthrough came with a starring role throughout the NBC series St. Elsewhere, (1982-1988).
After appearing in the TV films A Soldier's Story (1984), Hard Lessons (1986) and Power (1986), a line of Hollywood movies came his way in the form of Cry Freedom (1987, Best Supporting Actor Oscar nomination), For Queen and Country (1988), Glory (1989, his first Golden Globe and Oscar wins as Best Supporting Actor), The Mighty Quinn (1989), Mo' Better Blues (1990) and Mississippi Masala (1991).
In 1992, he portrayed Malcolm X, one of Washington's most critically applauded performances for which he received a Best Actor Academy Award (Oscar) nomination and won the Silver Bear Award (1993). This was followed by hit movies such as Philadelphia (1993), The Pelican Brief (1993), Crimson Tide (1995), Courage Under Fire (1996) and He Got Game (1998).
Washington's role in The Hurricane (1999) won him a Golden Globe Award for Best Actor—the first black to receive it after Sidney Poitier (1963)—besides a Silver Bear, in 2000.
In 2001, Washington's stellar performance in Training Day won him the Oscar for Best Actor—the second African-American since Sidney Poitier.
Starring in two box office blockbusters Remember the Titans (2000) and John Q. (2002), Washington debuted as a director for the film Antwone Fisher, while also co-starring in it.
Soon followed a series of successful thrillers such as Out of Time (2003), Man on Fire (2004), The Manchurian Candidate (2004), Inside Man (2006), Déjà Vu (2006), American Gangster (2007), The Great Debaters (2007, second directorial venture) and The Taking of Pelham 123 (2009).
Washington's theatre performances include Richard III (1990) and the Broadway plays Julius Caesar (2005), Fences (2010, Tony Award for Best Actor) and A Raisin in the Sun (2014, Tony Award for Best Revival).
Other notable films he starred in are The Book of Eli (2010), Unstoppable (2010), Flight (2012, Best Actor Oscar nomination), Safe House (2012), 2 Guns (2013), The Equalizer (2014) and The Magnificent Seven (2016, Jupiter Award for Best International Actor).
Washington received the honorary Cecil B. DeMille Lifetime Achievement Award at the 73rd annual Golden Globes (2016). He has also won several BET and NAACP Awards.
Taking over August Wilson's eponymous play, Washington produced and directed the movie Fences in 2016, for which he received Golden Globe and Oscar (also as Best Picture Producer) nominations for Best Actor, while winning the Screen Actors Guild (SAG) Award for Best Actor (2017).
In 2017, the Washington starrer Roman J. Israel, Esq. attracted his ninth Oscar nomination. He will next star in Broadway's The Iceman Cometh, (March 22, 2018).
Washington lives with wife Pauletta Pearson—whom he married in June 1983 after meeting on the sets of Wilma—in Beverly Park Terrace area of Los Angeles. They have four children. (Celebhomes.net & Billionaire Addresses)
Washington has donated millions to several charities including the new West Angeles Church of God in Christ and Nelson Mandela's Children's Fund (1995).