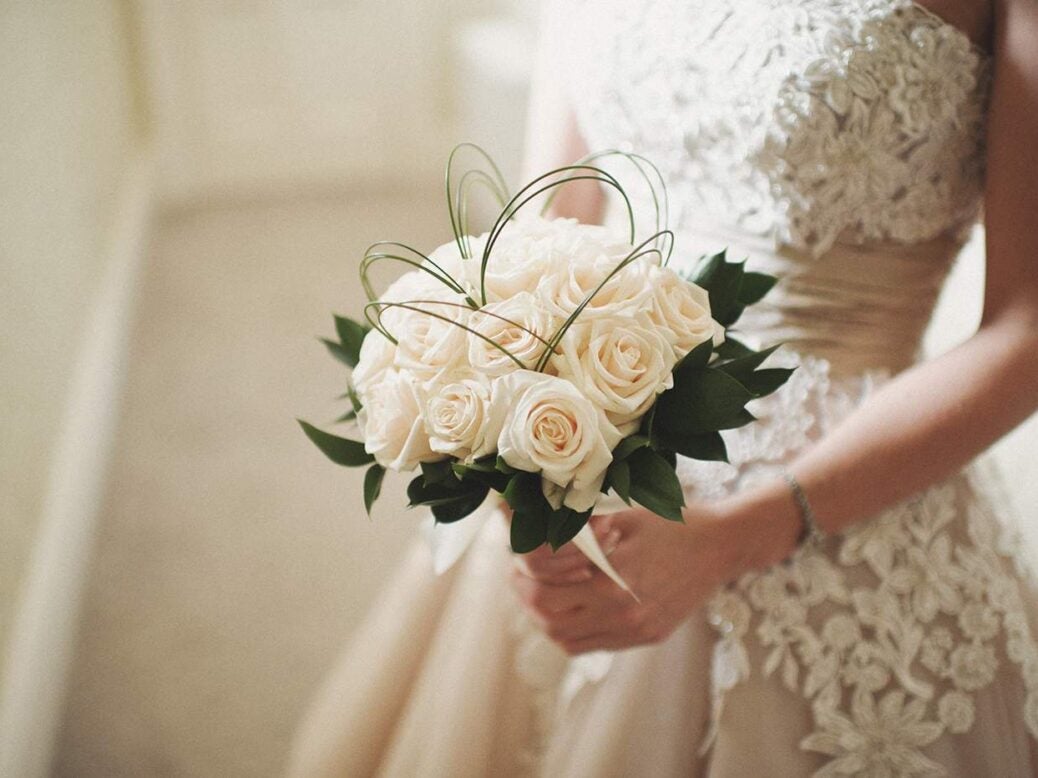 A father was in for a shock when his daughter attempted to block his marriage due to concerns relating to his capacity and her inheritance. Here's what we can learn from the family's ordeal, writes Hannah Blakey
In a recent case in the Court of Protection, a judge has ruled that a man suffering from Alzheimer's disease can marry, despite his daughter winning an injunction to try and prevent the marriage.
The man (referred to in the judgment as DMM) had drawn up a will in 2013, leaving £300,000, most of his pension, and the right to live in his home for two years to his girlfriend: a lady in her seventies who had cohabited with DMM for more than 20 years. The remainder of his £1.7 million estate was to be shared between his three daughters.
On marriage, any existing will is automatically revoked. As DMM's Alzheimer's disease meant he was unable to execute a new will, on his death, his estate would pass under the intestacy rules. These statutory rules dictate how an estate should be distributed where an individual dies without a will. Where an individual dies without a will leaving a spouse, surviving children and an estate worth above £250,000, the spouse is entitled to the individual's personal property and belongings, a 'statutory legacy' of £250,000 and half of the remaining estate. Thus, under the intestacy rules, DMM's new wife would be in line to inherit assets of almost £1 million while his daughters would receive £250,000 each.
Outraged by this shift in circumstances, DMM's daughter invoked a little-used power in the Marriage Act 1949 to block her father from marrying. DMM's daughter argued that her father was unable to comprehend that his marriage would automatically revoke his will.
Now, after a third hearing, Judge Nicholas Marston has ruled that DMM does have the capacity to marry.
This case is particularly interesting because of its consideration of the different legal tests for capacity. As revealed in this case, there is no 'one size fits all' test to deciding whether someone has capacity to take certain legal steps. Instead, the applicable tests are decision specific.
To have capacity to marry, the parties to a marriage must be capable of understanding the duties and responsibilities that normally attach to marriage, namely that marriage is a contractual agreement to live together and to love one another to the exclusion of all others in a relationship of mutual and reciprocal obligations. Although seemingly weighty stuff, the marriage contract is in essence a simple one and, for public policy reasons, the test for capacity to marry cannot be set too high lest it operate as a bar against individuals who may lack mental capacity?
Although DMM was judged to have capacity to marry, he was deemed unable to meet the test for capacity required to execute a new will. To have capacity to sign a will, a testator must be able to understand how its provisions will function after his death, know the extent of his property and what it consists of and recall those who have claims on him and the nature of those claims. DMM was deemed unable to meet this test, leaving his daughters at the mercy of the intestacy rules.
This case clearly demonstrates that, when dealing with individuals who may lack mental capacity, careful consideration must be given as to whether an individual is able to make a specific decision. Operating with sensitivity and with the best interests of the individual in mind must be of utmost importance.
Hannah Blakey is an associate at boutique private wealth law firm Maurice Turnor Gardner LLP