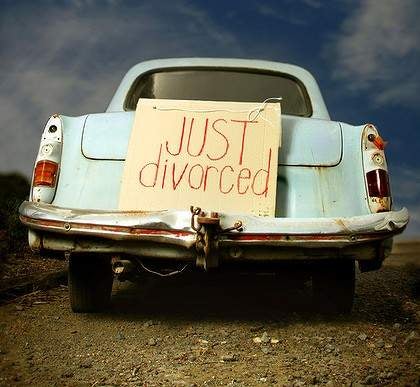 Is England welcoming more and more divorcing wives from other jurisdictions who seek more favourable settlements, asks Jessica Zimmerman
Tourism is on the up in London.  The sun has been shining, Wimbledon is in full swing and the fall in the pound makes the UK generally a very attractive destination for some.  However, as a certain Mr Villiers, a wealthy publishing baron who is also a distant relative of Camilla Parker Bowles, might tell you, all is not what it seems and we ought to be careful, for he is very concerned about the so-called divorce tourism in the UK. If you ask me, divorce doesn't really sound like my kind of summer holiday, but as we have heard over the past couple of decades, England and Wales is well established as one of the most favourable destinations for divorce and financial settlements, particularly because of the apparent generosity and welcoming spirit to 'the wives', also known as the 'financially weaker spouse'.
In this case, the proceedings haven't had to travel very far, because Mrs Villiers moved just over the border from bonny Scotland when she and her husband separated in 2012. Prior to that, the couple had been living in their beautiful manor house in Dunbartonshire during the course of their seventeen-year marriage.
Following marital troubles and some financial difficulties, resulting in Mr Villiers' bankruptcy, the marriage ended. Mr Villiers filed for divorce in Scotland, but three months later Mrs Villiers filed for a maintenance order in the English courts as the place of her 'habitual residence'. In London's High Court Mrs Justice Parker saw no reason why the divorce should not proceed in one jurisdiction and the maintenance in another.  However, Mr Villiers has won the right to appeal that ruling, claiming that the English court has no right to interfere in a Scottish divorce matter and he claimed that England faces an invasion of divorcees.
Crucially for Mr Villiers, inherited wealth is not brought into account in the course of maintenance proceedings in Scotland and moreover maintenance payments are usually limited to just three years after the divorce is finalised, whereas over the border in the 'maintenance capital of the world' the English courts may award a spouse maintenance for their lifetime.
Once again trusts rear their ugly heads in the divorce proceedings and are ready to face the onslaught because Mrs Villiers claims that her husband has a half-share in a trust fund worth £3.5 million established by his grandmother, plus £600,000 that he inherited outright from his mother.  It is also claimed that a family-controlled company owns a valuable London property and Mr Villiers' share in that adds a significant amount the pot of money that is 'available' to him. It is clear to see why life would be a lot simpler for Mr Villiers if the maintenance proceedings were to be sent back to Scotland.
The appeal date has not yet been set, but this case should remain of interest to many families.
Jessica Zimmerman is an associate at boutique private wealth law firm Maurice Turnor Gardner LLP
Recently
How divorce affects your philanthropy
Declining divorce rates reveal the urgent need for legal reform