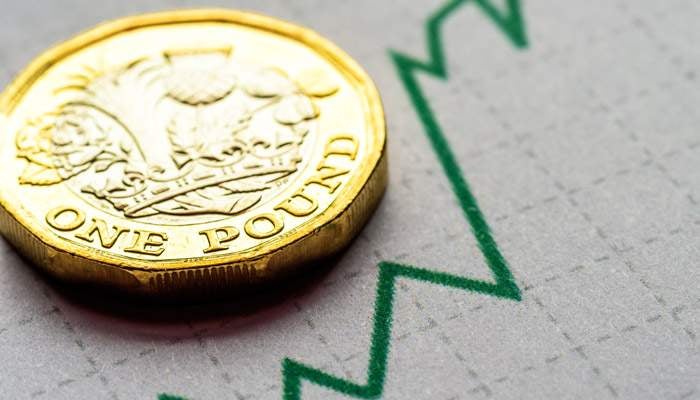 Coutts' investment experts are bullish about the global economic outlook for the latter half of 2018, powered by growth across the world economy, writes Emelia Hamilton-Russell
'We think we're in the mid- to-late stages of a bull market, and essentially no sign of a recession in the US,' declares Alan Higgins, CIO at Coutts. Echoing what BlackRock said last week, Coutts' report found that the US economy is in 'rude health', company earnings in major markets are rising, and world growth is expected to continue through 2018 — all of which signals an investment market worth being involved in.
The bank, which has more than £27.9 billion in assets under management, believes that positive GDP growth should support investment in 'risk assets' – such as equities and corporate bonds – over more defensive assets like government bonds.
Within international equities, Coutts continues to favour Europe and Japan. In terms of changes to the portfolios, the bank has bought more UK equities this year, seeing it as 'an attractive option', supported by the growing global economy and an appealing dividend yield, despite 'being unloved, under-owned and underappreciated by the majority of investors', according to Monique Wong, senior portfolio manager at Coutts. Russian equities, too – while they can be volatile, have been 'cheap for a long time, and have made for highly successful portfolio outcomes.'
Acknowledging a slight deceleration in growth over this quarter – 'not all slowdowns automatically go into recession' – the bank has switched from emerging markets into developed markets. 'We've also raised some cash from high yield, as leveraged companies tend to come under more pressure in the later stage of an economic cycle,' adds Wong. The investment manager also singled out the global healthcare sector -'cash generative, profitable, has defensive characteristics' – as an area which investors haven't appreciated yet fully. In addition, the bank is positive on pharmaceutical and biotech which 'should benefit from long-run demographic trends, with older people across the world increasingly prepared to spend heavily to live healthier lives'. Tech, too, met with positivity from the bank's experts: 'If you're looking at Apple, Alphabet and amazon, essentially our view on tech is that it is justified by profitability.' The bank is currently neutral on UK property, and reduced its exposure in March in favour of the FSTE 100.
Another major focus in wealth management is on the long-term: how to maintain the same lifestyle as people live longer, while making sure provision is left for the next generation. Storm clouds come in the form of higher inflation for HNWs where prices have risen faster than the Consumer Price Index, with slower growth in the UK.
The Coutts luxury price index showed that transport and school fees have both seen a 6.5 per cent rise in inflation. Camilla Stowell, head of wealth and investment management at the bank, encourages clients to think about the basics of financial planning such as wills, ISAs and nil rate tax bands, as well as thinking about how they might turn their wealth into 'passion assets' – be it classic cars, jewellery or art, that they can pass on to their children. She also noted that 'there's no abatement' in the rise in philanthropic interest among clients. 'The purpose of wealth is a growing preoccupation among clients, and especially among the younger generation who have a strong social conscience,' says Stowell.
Emelia Hamilton-Russell is a writer at Spear's