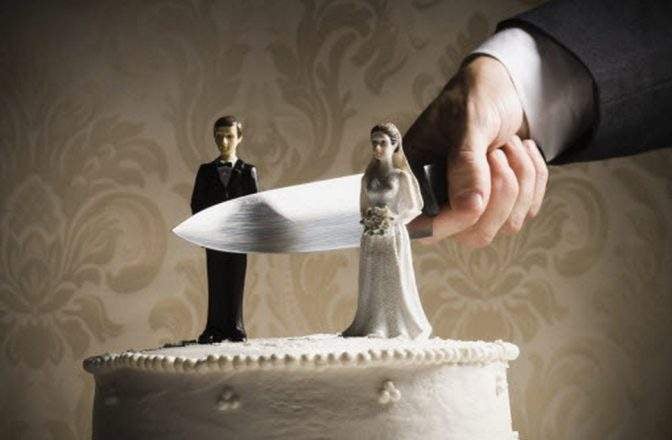 A recent case highlights those suffering within difficult relationships, as recognising a pattern of abuse is the first step towards breaking free, writes Judy Bodansky
In 2011, Sally Challen was jailed for life for the murder of her husband of 31 years following a hammer attack in their Surrey home the previous year. A sustained campaign led by her two sons and supported by a feminist advocacy organisation, Justice for Women succeeded in getting Sally's conviction quashed after a panel of three judges ruled it was unsafe in light of new evidence that was not available at the time of her trial.
The evidence in question was the opinion of a consultant forensic psychiatrist who thought that Sally was suffering from two mental disorders at the time of the killing.
Sally's sons have spoken about how their mother was trapped in a 'mental prison' of a marriage, in which there was an 'undercurrent of abuse' that could not be seen from the outside. They have identified Sally as a victim of 'coercive control' and seek to downgrade their mother's charge from murder to manslaughter on grounds of diminished responsibility.
Coercive control became a crime in December 2015 with the introduction of the Serious Crime Act 2015. The statute sets out that coercive control occurs where the 'controller' acts in a way that they know or ought to know will have a serious effect on the victim.
This 'serious effect' is something that causes the victim to fear, on at least two occasions that violence will be used against them, or that causes the victim alarm or distress that has a substantial adverse effect on their day to day activities.
As family lawyers, we are increasingly seeing clients who cite years of hurtful remarks and put-downs which has made them doubt their sanity and impaired their decision-making ability.
Although not in force when Sally Challen was originally convicted, criminalising coercive control has certainly raised awareness and will give context to her retrial. It has given lawyers and the public a deeper understanding of the serious effect that a pattern of slow-burning non-physical violence can have on the victim. Clients are increasingly raising the concept of 'gaslighting' whereby a victim is consistently told they are mad, misremembering or making things up.
The perpetrator does this to undermine the victim and convince them they are wrong when they are not. It is a pernicious form of controlling behaviour, prevalent across all sections of society showing no respect for gender, wealth or class.
The difficulty for lawyers is that victims of coercive control can be hard to spot, especially in the already trying circumstances of a relationship breakdown. Coercive behaviour could be repeatedly putting somebody down, humiliating them, or maintaining financial control.
Many everyday relationships may display some aspects of this conduct at some point, especially when the parties are heading towards a relationship breakdown.
If the behaviour reaches the point that it oversteps the criminal threshold, it can have an impact on divorce, children and even financial proceedings upon the breakdown of a marriage. Lawyers can assist in enforcing a physical separation between the parties, but the domestic setting of such an offence means that the long-term impact on the victim and their family can be profound.
An increase in media coverage of these types of abuse is a positive step for those suffering within difficult relationships, as recognising a pattern of abuse is the first step towards breaking free.
Judy Bodansky is a family solicitor at Royds Withy King.