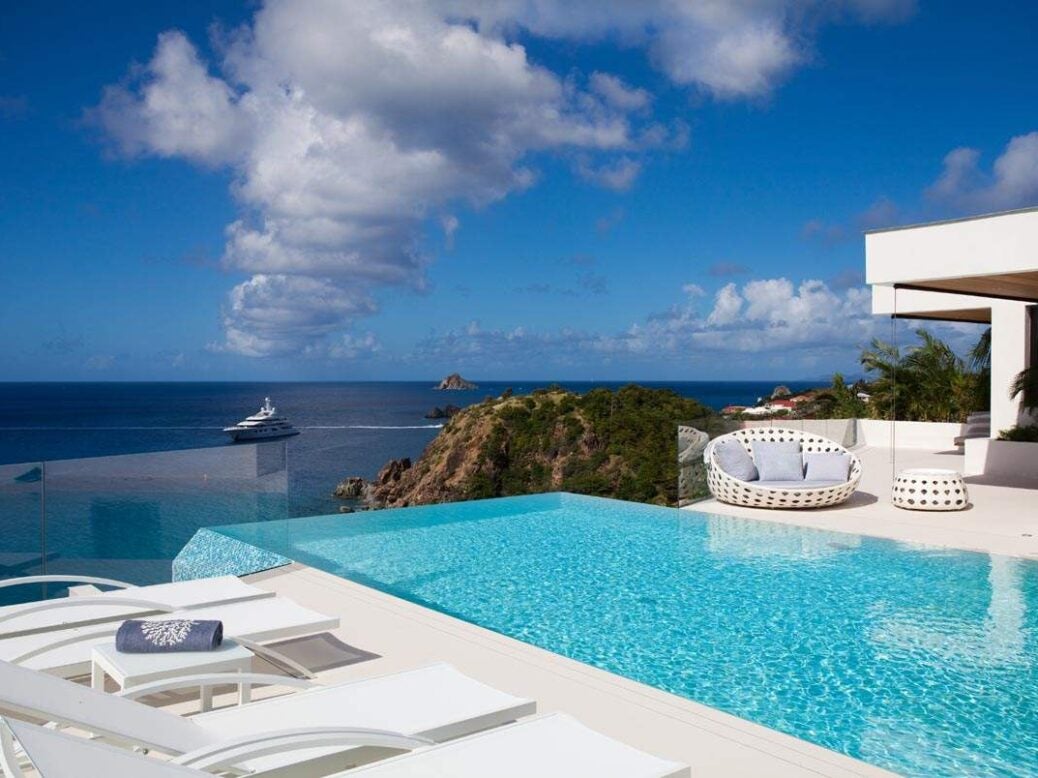 The risk of natural disasters and sea level rises are unavoidable, but the high-end property industry is prepared, writes Arun Kakar
To glimpse at the unfolding impact of climate change on property, look no further than Miami Beach. Sea levels are projected to rise by 5 feet by the end of the century and up to $23 billion of existing property value could be underwater by 2050 according to a climate assessment report released last year.
This issue – first raised by Bloomberg last week – points out that the housing sector was caught sleepwalking into the financial crisis ten years ago, and the same thing could be happening again thanks to the creeping and immediate impacts of climate change. Could property in high-risk areas like Miami be in danger?
If it is, the magic city coastline isn't exactly deterring new HNW clientele. Sales of existing property over $1 million surged in December of last year, logging a tremendous 47 per cent year-on-year rise despite the fresh memory of Hurricane Irma in August. If climate change had an impact on house prices, it's doesn't certainly seem to be denting at the luxury end of the spectrum.
'I haven't had a single person talk to me about sea levels rising,' Knight Frank Global Prime and Super Prime international property dealer Edward de Mallet Morgan tells Spear's. 'It doesn't matter where you are, first line waterfront properties will always command a bigger premium than other that are inland.'
Stricter building requirements in high-risk locations are pushing up construction costs and premiums, but not stifling demand. The Florida building codes, first released in 2010 and updated last year, provide standards for hurricane resistant buildings. De Mallet Morgan says that governments and HNWs are increasingly looking to these sorts of guidelines even at the most luxurious tranches of the global property market.
'Generally speaking, people are becoming more environmentally conscious,' he adds. 'We've got a private island in the Exumas coming onto the market, one of the finest in the chain. The people looking at the island- which are a little more exposed- are thinking about the environment, the energy and the fuel they use. They are thinking about building responsibly.'
For these tropical properties it easier to build a solar reserve than to burn through endless tanks of diesel. Protections are no longer seen as a contingency, but are a key component embedded into the planning process.
HNWs will continue to pay the higher premiums so long as some of the most desirable locations in the world- the Alps, the Napa valley and the Caribbean – remain pristine.
Thanks mostly to the efforts of developers, businesses and governments, the aesthetic and lifestyle advantages have continued to look attractive for investors. The task of keeping HNWs interested is highly dependent on sustaining these benefits, as the case of St. Barts shows. Ravaged by the category five hurricane Irma in September, the 'San Tropez of the Caribbean' has remarkably recovered most of its damages. The annual yacht regatta returned in March and all 17 of its white sand beaches are now operational.
It is for signs like these that de Mallet Morgan is bullish about the prospects of these areas. Not only are they being rebuilt and regenerated with infrastructure that takes climate adversity into account, but they also happen to be some of the most beautiful locations on the planet.
'One of my clients who has a house in the South of France was pissed off that he's having to repair a house he's spent a huge amount of money to do up,' he says.
'But he said look, I'm philosophical about it. If you buy homes in beautiful locations where you're close to the sea you can't complain if you get hit by a storm.'
It's obvious that some prime coastal locations are just worth the cost of climate mitigation efforts, for the long term benefits are immensely important for the discerning owner. This is certainly food for thought, for private client advisers and developers alike.
Arun Kakar is a writer for Spear's
Related
Revealed: The leading property advisers of 2018