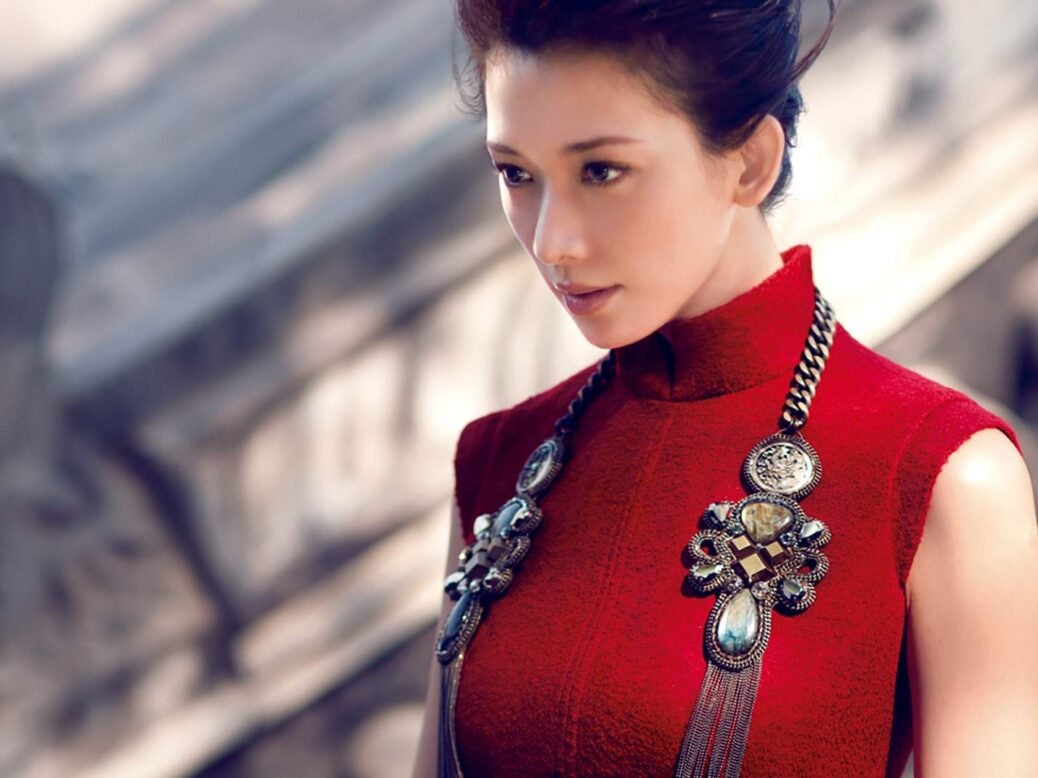 Chinese consumers are beginning to spend again – and not a moment too soon for the big luxury labels. John Arlidge reports from Shanghai
Each morning he's in Shanghai, Adrian Cheng likes to go on a luxury 'walk-out' through K11, the upscale shopping mall he runs in the downtown area. The 38-year-old used to sport a furrowed brow. The fall in the value of the Chinese renminbi, the economic slowdown and Beijing's crackdown on corruption, notably the 'gifting' of baubles to government officials, had left luxury goods sales wobbly. But today he's smiling. The Chinese dragon is beginning to stir.
Cheng should know. He not only runs the mall for his Hong Kong-based family, who are number 58 on the Forbes global rich list with a net worth of £12 billion, he also manages Moschino, Red Valentino and Dsquared2, as well as Ferrari and Maserati dealerships, in China. On a recent walk-out, he and I ended up in an entire floor chock full of perhaps soon to be very well-known Chinese names: SongYang, Huajiastudio, RanFan, and Vega Zaishi Wang. 'See! Chinese are beginning to create their own fashion too,' Cheng said.
The latest figures confirm that things really are picking up for Western brands. Overall sales of luxury goods in China reached $22.1 billion last year, up about 20 per cent on the year before, according to Bain & Company. Nainika Singh at BMI Research forecasts that the clothing and footwear segment will grow by an average 10 per cent annually between 2018 and 2022. That matters, because Chinese consumers now account for 32 per cent of the $308 billion global luxury goods market. McKinsey & Co predicts that figure will rise to a whopping 44 per cent by 2025.
Demand from Asian shoppers has boosted sales of handbags, clothing and watches over the past year at Louis Vuitton, the world's largest luxury goods conglomerate. Rival Richemont, which owns Cartier, reports solid appetite from the region. Burberry says its return to expansion in Asia is driven by 'high single-digit comparable sales growth' in China. Hugo Boss's new chief executive, Mark Langer, describes the mainland market as 'in turnround'. Cognac sales are rebounding, according to Rémy Cointreau.
Ermenegildo Zegna, chief executive of the eponymous menswear brand that was one of the first luxury labels to enter China and over-expanded before 'consolidating', tells me: 'It is beginning to come back.' Gucci, Loro Piana, Dolce & Gabbana, Coach, Michael Kors, Fendi, Saint Laurent and Valentino are also doing better, analysts say.
Simon Williamson, the Briton who runs Value Retail in China – the company behind the Bicester Village discount malls which depend on Chinese consumers – agrees with Cheng that interest in domestic Chinese brands is increasing. That's why he has 19 home-grown brands in Shanghai Village, the 'Bicester Village of Asia'. He has even opened a new standalone store called Chuang Yi (or Made by China) to house them. 'People are looking for something different that they know not everyone else will have,' he says.
However, not all brands are reporting growth. Ralph Lauren continues to struggle. It has too many stores, with too many different lines, at too many price points, which analysts say confuses shoppers. 'The brand suffers from a vague identity,' says Angelito Tan of leading Shanghai-based retail consultancy RTG. 'It has not established a luxury image among Chinese consumers and there is no single consistent style statement or "look". Consumers are confused about what each product line stands for.'
Like most things in China, it's the government that is behind the turnaround. Ministers have introduced a 'Shop at Home' policy to reduce the number of Chinese who go abroad to splurge. Beijing cut import tariffs on almost 200 consumer goods categories in December 2017, which has lowered prices for everything from cashmere to cosmetics. Mainland Chinese luxury goods sales have also been boosted by 'harmonised' prices from brands that used to charge premiums in China. Chanel began the process in 2015, with brands such as Cartier following suit.
Beijing has raised import taxes on e-commerce and postal items, as well as on goods brought into the country by air passengers. This has reduced the number of daigou – Chinese who travel abroad to buy large quantities of luxury goods more cheaply to bring back for local customers. Daigou also now face the threat of smuggling charges.
The anti-corruption campaign has lost some of its initial steam, with the number of prosecutions of government officials falling and the pace of new investigations slowing. Erwan Rambourg, an analyst at HSBC, says: 'The anti-corruption effort has not disappeared but its impacts have. Business-to-business gifting has probably started to pick up again. That's part of the way you do business in China.'
Other factors include the return of the 'feelgood factor' among wealthy Chinese. After confidence was shaken by a stock market rout in 2015, equities have recovered. House prices in top-tier Chinese cities rose by a quarter in 2016, significantly increasing wealth for locals whose assets are mostly property.
One of the biggest beneficiaries of the government initiatives are watchmakers, who were hardest hit by President Xi's anti-corruption drive. Watches were among the gifts most commonly lavished on officials. Philippe Léopold-Metzger, chief executive of Piaget, concedes that a glut in inventory had pushed many brands to buy back stock from authorised dealers – an unusual move in the watch world – but he adds: 'Retail is now doing pretty well.'
It's not just Chinese consumers who are beginning to flash the cash again. Investors are. Last December, Cheng bought a significant stake in online fashion retailer Moda Operandi through two of his investment vehicles, K11 Investments and C Ventures. Fosun, the Chinese conglomerate and investment company with assets of more than $75 billion, recently acquired a majority stake in Lanvin, the world's oldest continuously running fashion house, for $150 million. It's injecting €100 million into the near-bankrupt business. Shandong Ruyi, the Chinese clothing and textile giant, which already owns British trench coat brand Aquascutum and controls bespoke suit-maker Gieves & Hawkes and Kent & Curwen through its majority share in menswear group Trinity Ltd, has purchased a majority stake in the Swiss clothing and leather-goods brand Bally. Chinese heiress-
turned-investor Wendy Yu has acquired a minority stake in London-based womenswear label Mary Katrantzou.
If anyone personifies the new mood of China, it's the designer Uma Wang, China's breakout design star, whose textural approach to form and fabric have won her widespread acclaim. The Central St Martin's graduate is so confident that demand for luxury is rising that she is expanding both in China and Europe. She now sources her fabrics and manufactures in Italy. 'You can really feel the new energy among a new generation of designers and consumers,' she says when we meet at one of her 11 shops in China, where sales doubled last year. 'It's a new beginning.'