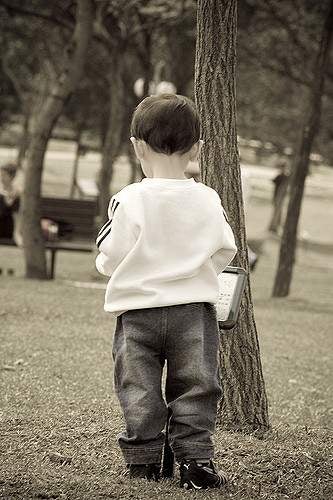 During family breakdown, listening to the voice of the children caught between conflicting parents is the best way to allay the emotional pain of family disputes, writes Sandra Davis
Taking into account the welfare, wishes and feelings of children in a family dispute is an enshrined legal principle, but – without the concerted effort of parents to prioritise their children over their difficulties with one another – the law can only do so much. Despite attempts to keep pace with changes in society, the family justice system has become clogged with enormous backlogs of cases involving child welfare issues.
It is my belief, reinforced through 30 years of practicing family law, that children's voices are not heard soon enough, if at all, during family breakdown. By addressing this issue, I believe we can relieve the strain on the overstretched and under-resourced Family Justice System, and establish a better way forward for all involved.
Experience has taught me that only through listening to children can we begin to develop a long term mechanism to ensure their protection during and following parental separation. Too many times, I have seen parents so consumed by the animosity they feel towards each other that they forget to prioritise the most important and treasured output of their relationship: their children. Sadly, it's not uncommon for children to be used as weapons, asked to collect information on one of their parents, or be placed in situations where they feel they need to lie. Often, angry parents who are trying to punish each other end up punishing their children.
For children, witnessing conflict can only serve to cause damage. Undoubtedly, it impacts them when one parent leaves them at the front gate and hurries away, while the other parent hides in the house, so they don't have to engage with each other. I've known children to be dropped off by their mum at neutral destinations, such as the corner shop, to be collected by a virtual stranger and taken to their dad, so that their parents need not encounter each other at all. These children are exposed to adult emotions too soon. They are often forced to manage the jealousy of one parent over the new partner of the other parent, or forced to navigate conflicting sets of rules and routines in different households – sometimes deliberately designed to be problematic. In some situations, I've even known controlling parents to spy on their children's interactions with the other parent.
Divorce and separation is, in most circumstances, a very complex and emotional process, and it can blindside people. But separating parents need to try to put their own pain and hurt to one side and focus on the confusion, loneliness and worry that their children are likely to suffer as a result of their breakup.
In order to put this issue in the spotlight and give children's voices a platform, Mishcon de Reya teamed up with two children's charities, Place2Be and Voices in the Middle, to publish a book – Splitting Up, A Child's Guide to a Grown Up Problem. This book is unique in that it details children's experiences of divorce in their own words, and asks them how they want to be treated. At the end of each chapter, there is expert insight and practical guidance on how to address some of the issues the children raise. It is our hope that Splitting Up, A Child's Guide to a Grown Up Problem continues to raise awareness of the thoughts and feelings of children who are dealing with parental separation, provide comfort to other children in a similar situation and guidance for separating parents in prioritising the interests of their children.
If parents can't work things out between themselves, alternatives to litigation such as therapy or mediation have been shown to deliver better outcomes for everyone concerned – a counter-intuitive position for a lawyer to endorse, perhaps. But we must acknowledge that while society no longer follows the traditional structure for which the law was developed, we continue to see courts being forced to make decisions for modern families that will inform the lives of the children within them.
The court is required to have the child's welfare as its paramount consideration and to take into account the child's ascertainable wishes and feelings. But the very nature of litigation is that it often polarises those engaged in it. Protracted disputes between parents are costly, not just in financial terms, but also emotionally for parents and children alike.
It is rare for parental separation to have a positive impact on children, but it need not be devastating. The first step to improving the complicated and emotive process of family breakdown is to start hearing – and really listening to – the voice of the child.
Splitting Up – A Child's Guide to a Grown Up Problem is now available to buy on Amazon. All proceeds go to Place2Be.
Sandra Davis is Head of Mishcon de Reya's family department.