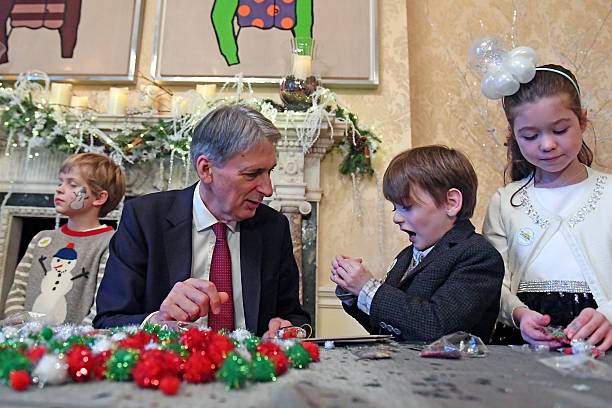 Phillip Hammond's budget announcement might have fulfilled the Christmas wishlist of millennial buyers, but the same could not be said for high end homeowners, writes Daniel Bentley-White
Budget Day, in case you hadn't realised, is terribly exciting.  Last week Chancellor Philip Hammond held a briefcase, cracked some jokes, and talked about statistics for an hour.  Amidst all the exhilaration, he even found time to unveil some new policies.
The headline act was the announcement of a higher SDLT-free band for first-time buyers, which has received particular (largely positive) attention. The bonus allowance for purchases in expensive areas is especially welcome. It is good to see that somebody in government has finally Googled both 'London house prices' and 'young person average salary', and realised that most first-time buyers will require a little more assistance if they want to be able to afford something nicer than a shed in the middle of a car park near the airport.
While the Chancellor donned his Santa hat and made early Christmas giveaways to buyers just getting on the housing ladder, however, owners of high-end properties received only coal and a handful of nuts. Perhaps most significantly, from 2019 capital gains tax will be charged (at up to 28 per cent) on sales of shares of non-UK resident companies which own UK property.
A further takeaway from the Budget is that local authorities will be able to charge up to an additional 100 per cent council tax (previously 50 per cent) on homes which have been empty for 2 years. For (say) a £5 million flat in Kensington, this could mean extra charges of up to £1,062.02 per year.
As crowd-pleasing measures levelled against HNWs go, I think it is fair to say we are not quite in French Revolution territory yet. Compared with the calls for Soviet-style requisitions of unused high-end homes earlier this year, or (going back further) Milliband-era proposals for a mansion tax, an extra £1,000 in council tax each year is fairly tame.
There are concerns, however, that a government which struggled with young voters at the general election, in part due to a perceived weakness on housing, is merely dipping its toe in the water with the new policy.  This may show an indication of increased willingness to interfere with how HNWs choose to use (or not use, as the case may be) their UK real estate. The tide has been against HNWs on this front for some time – as anyone who has tried to get planning permission for a super-basement in Chelsea or to amalgamate flats in Westminster will surely attest. The Conservatives seem to be making a concerted effort to court demographics which leaned away from them in June, and as a result wealthy property holders might want to prepare for an expansion of policies targeting unused homes and those who own them.
In the meantime, anyone worried about increased council tax on their currently empty flat may wish to consider letting it out (which could even net a tax discount in certain areas).  I would suggest renting at a nominal fee to a young professional – please address any enquiries to Daniel Bentley-White, Shed 1, Long-term Car Park C, Airport.
Daniel Bentley-White works at boutique private wealth law firm Maurice Turnor Gardner LLP