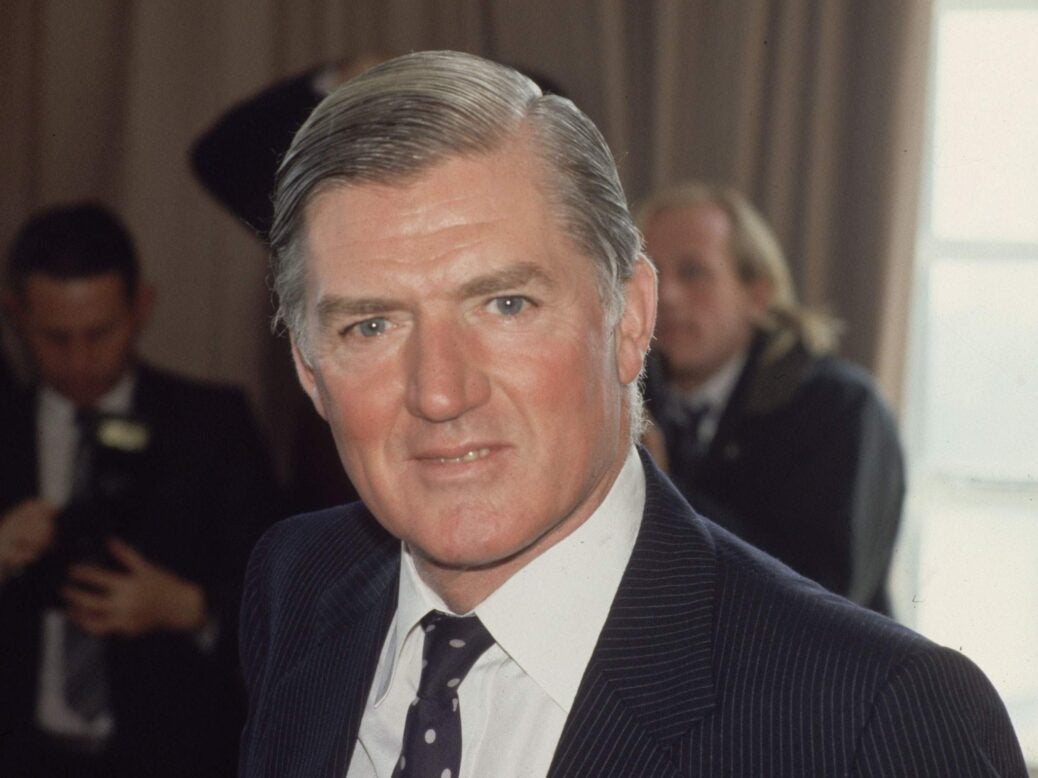 The upcoming dispute over the ex-Tory minister's estate raises some important questions, writes Andrew Francis
It's the latest in a number of high-profile disputes over estates: the late Lord Parkinson's ex-mistress, Sara Keays, has taken legal action on account of their daughter having been being left out of his will.
The millionaire former Tory minister paid maintenance regularly for his daughter until he died in January last year, but omitted her from his will altogether. Keays is now suing Lord Parkinson's estate to obtain financial provision for their daughter, arguing that they could end up homeless without any financial support.
This case comes hot on the heels of the Supreme Court case Ilott v The Blue Cross and Others case, the judgement of which was handed down in March. This case concerns the jurisdiction of the Court under the Provision for Family and Dependants Act 1975, which allows the Court to award reasonable financial provision to applicants who claim that they need it. That's intended as a redress for dependants whose needs have not been met by the deceased's estate.
The Ilott decision was significant, not only because it was the first time the 1975 Act has been considered by the Supreme Court, but also because it is a warning on two fronts. First, where there has been a failure to make reasonable financial provision, the Court can effectively alter the will or intestacy in order to award provision. Secondly, the terms of the will and any other relevant expressions of wishes, are to be given their full and proper weight.
Ilott shows that it may not be enough just to make a will – although that of course remains important. Intestacy is a disaster for HNWs especially as regards inheritance tax. But HNWs also need to factor in potential inroads awards that can be made under the 1975 Act.
In instances where there has been estrangement between members of a family, for whatever reason, it is helpful to put together a detailed letter of wishes from the deceased explaining why individuals have been left nothing or very little. However, the Ilott case showed that, despite a will being in place and a letter included as to the reasons why the estranged daughter was left out of the will, the judge still awarded her something for her maintenance and that award was upheld by the Supreme Court.
There are a number of reasons that claims under the 1975 Act are more frequent nowadays: property prices are much higher with higher value estates and more complex family structures exist. Each case however needs to be considered in its own light, as they will have very different elements to them.
But there's still a lack of clarity on some issues. Ilott did not deal with applications where there is an intestate estate and no testamentary wishes. Clients are therefore still faced with the unpredictability of the outcome of these claims and the potentially huge litigation costs of these claims remains another area of concern.
Sara Keays' advisers will undoubtedly be bearing the Ilott case in mind: the 1975 Act is a potentially significant factor when ordering their affairs after death. In the meanwhile, HNWs have another reminder about the desirability of making a will which so far as possible avoids a claim under the 1975 Act before you pass on.
Andrew Francis is a barrister at Serle Court