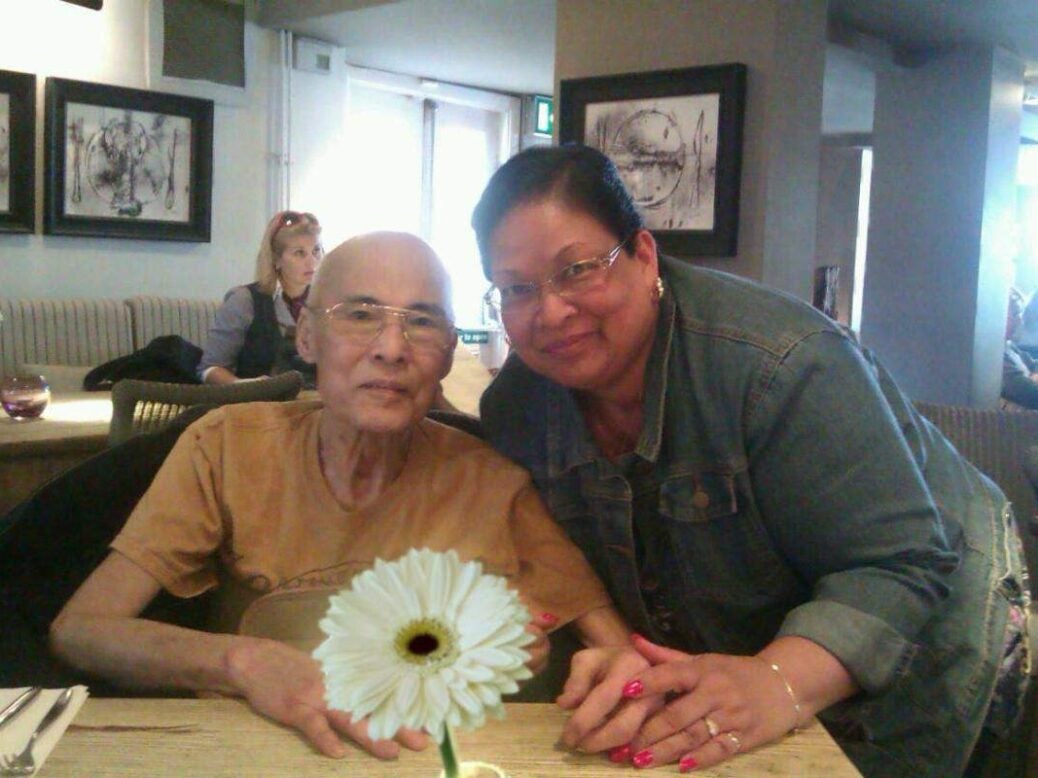 The headline-grabbing case of Marcel Chu and his manipulative carer shows why a legal witness to will-making is crucial, writes James Woods
In a recent High Court case the last will of Marcel Chu was overturned after the court ruled that his carer Donna Henderson had overstepped the mark in helping him sign it. The case is a timely reminder for high-net-worth individuals worried about making a valid will.
Mr Chu who was a wealthy retired banker was on his deathbed whilst Ms Henderson guided his hand to help him sign a will at hospital on 09 May 2014, a couple of days before his death. The terms of the will left just under half of his estate to Ms Henderson and her children.
Ms Henderson was employed as a carer for Mr Chu.  In the couple of years before his death Ms Henderson took over the financial affairs of Mr Chu and started to exclude his family from involvement in his affairs.  However, he suffered from a rare auto-immune disease, which caused memory loss and confusion, and in the years before his death became increasingly reliant on carers.
The last will was a significant departure from Mr Chu's previous will completed in 2008, which left his estate to be divided between his siblings, a nephew and a close friend.  Mr Chu is reported to have been very close to his siblings.
Ms Henderson engaged a will writer to draft the last will and the signing at the hospital was witnessed by two of Ms Henderson's friends.  Ms Henderson claimed that she had just assisted Mr Chu in the completion of the will and following Mr Chu's death she sought to administer his estate based on the 2014 will. A claim was brought by the beneficiaries of the earlier will and Ms Henderson failed to engage in the court process.
At trial the judge held that although it is permissible for someone to assist a testator in a limited way with the signing of a will, the evidence of a forensic handwriting expert in this case led him to conclude that the signature was not written by Mr Chu. The Judge considered it likely that Ms Henderson wrote Mr Chu's signature while holding Mr Chu's hand.
In addition, the judge concluded that Mr Chu lacked testamentary capacity when the last will was signed and did not know and approve of it. Consequently, the judge declared that the 2008 will was the valid will of Mr Chu and his estate consequently passed to his siblings, nephew and close friend.
The judge made a costs order against Ms Henderson in the sum of £85,000 in favour of Mr Chu's siblings, but the judge expressed doubt that the sum would ever be recovered in the light of Ms Henderson's limited finances. Ms Henderson received nothing other than a hefty costs bill.
The case is a timely reminder of the importance of ensuring that steps are taken to avoid costly probate disputes for high-net-worth individuals. To help achieve this documents should always be completed and witnessed (especially wills) by trusted legal advisers. The costs of a will completed and overseen by a professional adviser will be much cheaper than litigation.
If a will represents a radical departure from the testator's previous wishes and the factual circumstances (as in this case) are suspicious then the court is likely to look closely at the validity of the document.  However, often the facts are less dramatic and the evidence less stark than this case and it remains difficult to overturn a will completed by a professional adviser, especially as there is a legal presumption in favour of wills being validly completed.
It is also much more difficult for someone to take control and exert influence, as Ms Henderson, did if a Lasting Power of Attorney for Property & Financial Affairs is in place. This document declares the persons (known as attorneys) to look after a person's affairs if mental capacity is lost.  If there is no Lasting Power of Attorney in place and a person loses mental capacity then family members can apply to the Court of Protection for a Deputyship Order to protect the affairs of the person who has lost mental capacity.  It would be difficult for a non-family carer to obtain such an order where there is family who can act.  If family members have concerns then they should seek legal advice as soon as possible.
James Woods is an associate at Thomson Snell & Passmore