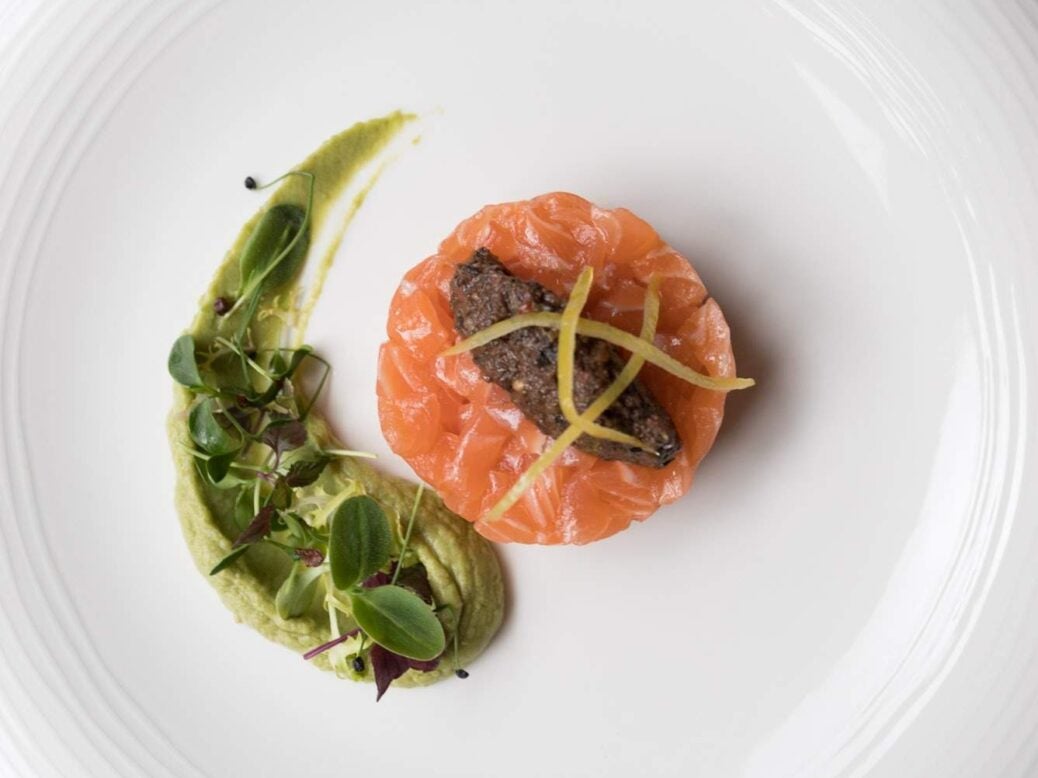 The Milan establishment's new sister restaurant in Mayfair is just as delightful, writes Wendy Coumantaros
Milan's favourite dining spot, Camillo Benso, has recently opened a sister restaurant in Mayfair, naturally called Camillo Benso. It is wonderfully located near the top end of New Bond Street on Blenheim Street, next door to Bonham's. These two popular restaurants specialise in Italian cuisine and also pride themselves on affordably pricing their delicious dishes.
The attractive restaurant design envelops diners when they walk in the door. The slick Italian cocktail bar on the right immediately pulls diners in for that delicious Italian aperitivo. The warmth of the greeting at the bar sets the stage for a most enjoyable dinner.
Camillo Benso's design is a mix of green velvet banquettes, warm wood, silver, mirrors and some good old fashioned bling to give a wonderful mix of colour and warmth. This setting is topped by the enthusiasm and knowledge of the staff. The mostly experienced Italian "foodies" do tempt their diners with succulent recommendations from the menu. Chef Luigi Esposito, trained under Michelin starred Master Antonio Cannavacciulo in the most traditional of Italian cuisine, meaning the food is excellent.
To start we enjoyed the emperor of minestrone soups, it was wonderfully crunchy and took the experience to the next level. Other dishes on offer include spaghetti favourites with fried courgettes, ravioli caprese and paccheri with ragu, alongside seconde dished such as yellow fin tuna tartare with peach and avocado. All time traditional favourites, fratura mista, vitello tonnato, tartare di salmone, risotto al fungli porcini, tagliatelle alla Borghese. All so mouth-watering and so well-presented.
Significantly, all the pastas are made with fresh pasta and durum wheat Pasta di Pragnano, which is considered to be among Italy's finest. This contributes to the success of their traditional Italian dishes.
The restaurant is further complimented by a very smart cocktail bar and private dining or party area downstairs where a piano greets one and clearly sets the pace for fun in this additional celebration venue. Every Wednesday is party time with the wonderful engaging sound of Francesco Filizzolo. His splendid voice brings Milan to London. This makes Wednesday night a must at Camillo Benso – the beautiful music, great cocktails and delicious Italian cuisine makes it an irresistible midweek location.
Next time you're in need of some Italian charm and sophistication, just head to Camillo Benso, where the food is just as upscale as the setting – and less expensive than a flight to Milan.
Wendy Coumantaros is co-founder of Spear's