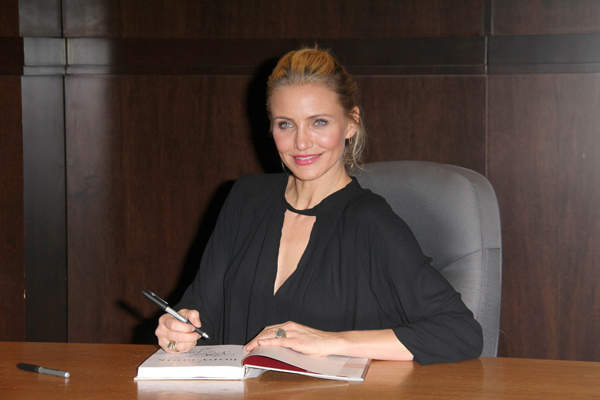 Author: Peter Matthews

Hollywood actress Cameron Diaz is reported to be worth £69 million.
Once a catalogue model, she was named as one of the highest paid actress over 40 in Hollywood in 2013.
Unlike many affluent showbiz personalities, Diaz was not born into a well-to-do family and her unshaken determination to excel is what brought her to the top.
Born on 30 August 1972, Diaz started modeling at the tender age of sixteen. She won her first movie role in 1994, in the blockbuster action comedy The Mask, opposite Jim Carrey. As torch-singing mob moll Tina Carlyle, Diaz wowed audiences with her wonderful smile and comic timing.
The Hollywood star continued to appear in independent movies for the next three years, including The Last Supper, Feeling Minnesotaand She's The One.
She made a successful return to mainstream movies in 1997, winning accolades for her portrayal of a sweet bride-to-be opposite Julia Roberts in the playful comedy hit My Best Friend's Wedding.
Diaz leaped to A-list Hollywood stardom with the 1998 comedy flick, There's Something About Mary. She was reportedly paid $2m for her role in the movie.
In 2000, she made headlines when she was paid $12m for starring in action comedy flick Charlie's Angels.
Cameron has also lent her voice to the character of Princess Fiona in Shrek, one of the highest grossing animated franchises of all time, and its sequels. She reportedly received $3m for the first movie installment.
Her subsequent outing in The Sweetest Thing (released in 2002) fetched her $15m while for Martin Scorcese's Gangs of New York, she received a reported $17.5m.
Her remuneration for 2003's Charlie's Angels: Full Throttle was a whopping $20m, making her only the third star in Hollywood to receive this amount for a single film. Her net worth reportedly touched $75m in 2007.
Diaz's later appearances in movies such as What Happens in Vegas (2008), Knight and Day (2010), and The Green Hornet (2011)each brought her reported remuneration of $6m or more.
According to Forbes magazine, Cameron Diaz's annual income touched $18m during 2011 to 2012.
A woman of style, she recently unveiled her first footwear collection for high fashion label Pour La Victoire.
She has received four Golden Globe Award nominations for her performances in the movies Being John Malkovich, Vanilla Sky, Gangs of New York, and There's Something About Mary, for which she also won the New York Film Critics Best Lead Actress Award.
Diaz, who has had several high profile relationships, is currently single and lives in Los Angeles.