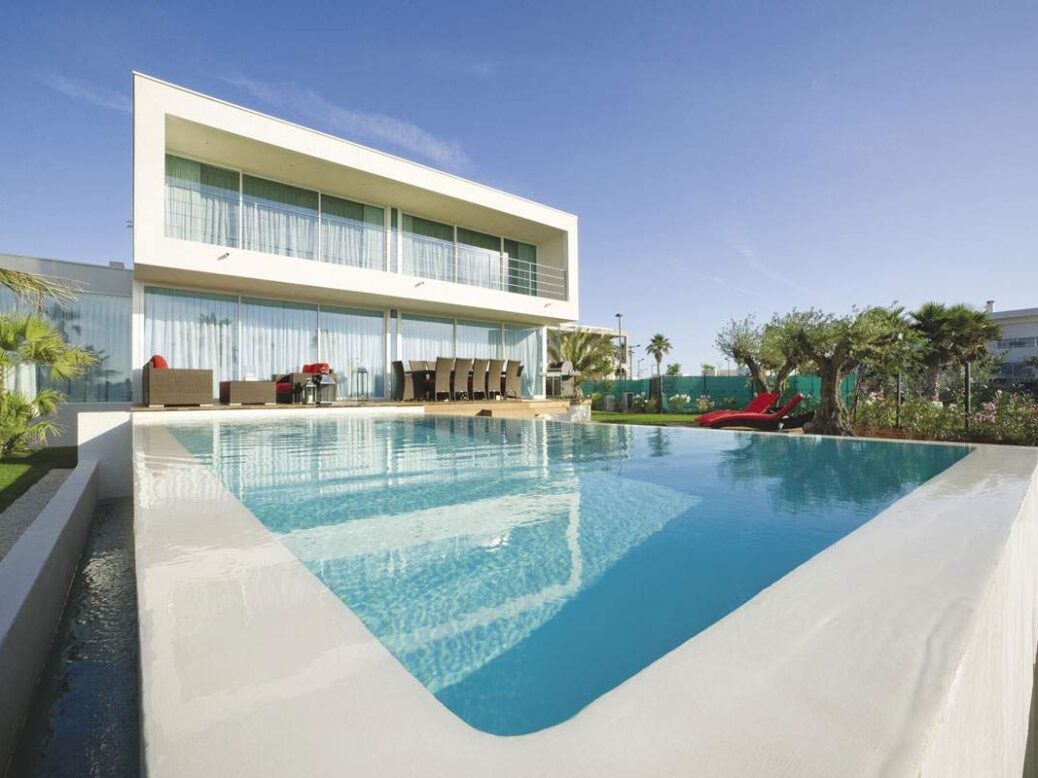 While the prospect of a second home in the sun is exciting for many, it's crucial not to overlook the caveats involved in foreign property ownership, writes Hannah Blakey
As the countdown to the holiday season begins in earnest, it is a truth universally acknowledged that a week away in the sun with your nearest and dearest flies by all too quickly. As the days zoom by in a flurry of sun, sea and snoozes in the shade, it is easy to become smitten with your new 'home away from home'. Stumbling upon new and exciting spots to enjoy, the prospect of purchasing your own slice of paradise (and extending that holiday feeling) may become more and more appealing.
In the wake of Brexit, uncertainty about the future of Britain in Europe and the fall in the value of the pound initially took their toll on the number of UK buyers investing in a place in the sun. However, recent research has shown that, once again, Brits are looking to snap up a bolthole abroad.
If you are pondering a foreign property purchase, do not be an innocent abroad!  Aside from getting to grips with the local laws regarding the purchase of real estate, by carrying out sensible estate planning, it is wholly possible to ensure your foreign property dream does not quickly turn into a nightmare.
A sensible first step is to enlist the further assistance of a local lawyer to ensure that, on your demise, your foreign property is distributed to your heirs according to your wishes. Inheritance rules differ wildly between countries. In France, for example, Napoleonic succession laws mean that there is a compulsory obligation to leave a certain proportion of a property to children. Where such forced heirship rules do not mirror a testator's wishes, it may be possible to structure a purchase to accommodate your wishes.
Alternatively, the EU Succession Regulation may be of assistance. This law, which came into force on 17 August 2015, aims to standardise the laws of succession across the EU, providing certainty where differing inheritance rules could otherwise lead to confusion and mounting costs. The Regulation allows an individual to elect, through a statement in their will, to apply the law of their nationality to all their assets across the EU.  For Brits, it is thought possible that a careful nationality election can ensure that undesired forced heirship rules do not apply to their foreign property.
As well as ensuring you have a suitable will in place, it is also important to consider the inheritance tax implications of a property purchase abroad. Individuals who are domiciled in England and Wales at the time of their death will be liable to inheritance tax on their worldwide estate. However, local estate taxes may also be payable. Although relief against local inheritance taxes may be available via a double tax treaty agreement between the UK and the country where the property is located, this is not always the case.
To ensure the full implications of a foreign property purchase (tax and otherwise) are considered before signing on the dotted line, you may wish to bring together your UK lawyer and local lawyer to discuss estate planning and ensure a joined-up approach. So whether you opt for a mountain hideaway in Majorca or a glitzy villa in Marbella, it is perfectly possible to turn your dreams of a place in the sun into a reality.
Hannah Blakey is an Associate at boutique private wealth law firm Maurice Turnor Gardner LLP