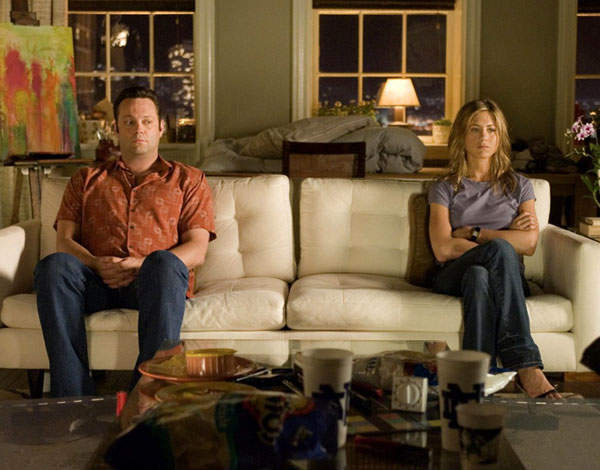 FAMILY BREAKS
Bernard Arnault likes family disputes. Not in his own family, of course, as he has made it clear that he wants his children to take control over LVMH, the world's biggest luxury group, when he retires. No, Arnault likes other families' conflicts, those that have the potential to expand his own conglomerate.
It was thanks to a very public family squabble, for example, that he managed to take over Château d'Yquem, which had been in the hands of the Lur-Saluces family for more than 400 years before Arnault set his eyes on it in the mid-1990s. As he was trying to beef up LVMH's portfolio of premium drinks brands, Arnault saw an opportunity in some family members' unhappiness with the way the winery was being run by Count Alexandre de Lur-Saluces, the family patriarch. He convinced them to sell their majority stake to him in 1996, practically forcing the count to give up his own shares two years later.
The Frenchman isn't the only one who followed the divide et impera motto to grow his empire. Rupert Murdoch also took advantage of a feud in the Bancroft family to gain control over Dow Jones, owner of The Wall Street Journal, in 2007.
Since no family dispute is more public, emotional and statistically common than a divorce, this is exactly the type of situation that family business owners who are separating from their spouses need to be wary of. 'Value can be affected,' says Michael Gouriet, a partner at Withers who specialises in divorce and family businesses, 'if it becomes known that funds need to be found to meet divorce settlement obligations. Prospective buyers may be hovering around thinking, "We can snap something up at a cheap price," because they know there's going to be a fire sale of certain assets in order to raise money.'
Tarnished image
But there are several subtler ways in which a divorce can turn into a legal nightmare for family-owned firms. First, the reasons behind a divorce or the way the proceeding is handled could affect the reputation of the firm (something that is especially true if the family name is on the door).
Just imagine, for example, the impact that the pictures of Charles Saatchi with his hand round the neck of his wife Nigella Lawson would have had on M&C Saatchi if Charles, who co-founded the advertising agency together with his brother in the 1990s, still had an interest in it. The firm managed the electoral campaign of the Conservative Party in 2010 and it is legitimate to wonder if David Cameron would have renewed the contract in the aftermath of the scandal. A bitter divorce can also affect a company's relationship with stakeholders and suppliers, which may prefer not to be associated with the firm at all.
'Lots of family businesses play off their "familyness" as something which is unique,' says Alex Sharpe, a partner at family business consultancy Peter Leach & Partners. 'A divorce can have a reputational effect [on] how people perceive the family as being joined up to the business and the business identity as being informed by the family.'
Parting gestures
If your spouse works at the family business, asking them to leave could alienate other staff members. Ken McCracken, family business consultant at Withers Consulting Group, worked with two family firms that went through this. In one case, the business interest prevailed and the spouse's job was saved. In the other case, however, when the spouse left the business, their team left as well and moved to competitors.
'That's quite a big penalty to suffer,' says McCracken. 'If [the spouse] was hired into the business because of their talent and not because of their relationship, it does seem to be illogical to fire them because the relationship has come to an end, but equally you can understand why a family would prefer to do this. It's just another example of where the interests of family and business are interconnected.'
Commercially sensitive information and business intelligence could also be leaked if the spouse hasn't agreed to keep them private. 'The value of certain documents lies in their confidentiality,' says Magnus Boyd, a solicitor specialising in reputation protection at Hill Dickinson. 'Having a confidentiality agreement is vital.'
The risk of having to sell business assets remains, however, especially if the company is young and both spouses have contributed to its growth. That's what happened to hotelier Andrew Davies: despite his argument that his ex-wife Debra was merely an employee at the family business, the judge recognised that she had been crucial in its success and awarded her £2.2 million in 2012.
But if having a spouse who helps you grow the family firm can be dangerous, so is having a stay-at-home wife or husband who takes care of the kids while you're in the office reading the Financial Times and worrying about sales.
Housewife Shan Lambert, for example, was awarded £10 million in 2002 after the judge recognised that the contribution of the breadwinner should not be considered more important than that of the homemaker. Her husband Harry Lambert, the owner of newspaper business Adscene, had said that her contributions to the marriage revolved mainly around 'the children and the microwave'.
<p>Then there are the high costs necessary to evaluate the business and the fact that, as Michael Stutman, a New York-based lawyer at Mishcon de Reya, says, divorce is also 'a very distracting process'. 'Leaving aside the attention that the parties must give to the legal proceedings, the emotional upset that [they] will endure can be very disruptive to their ability to pay attention to normal portions of their life,' he says. 'As a consequence, you could expect that their business may not perform, for example.'
The bright side
If all this makes you think that divorce is practically a death sentence on your family business, be reassured. It doesn't have to be. If done in a civilised manner (some would call it a conscious uncoupling), it can actually be in the best interests of the business. 'If people aren't meant to be together,' says Alex Sharpe, 'you can actually find that a lot of the tension that existed dissipates and the family is able to be more constructive in relation to its business.'
Divorce could also be an opportunity to start thinking about next-generation wealth planning. Cressida Burnet, a former barrister who now specialises in family mediation, thinks spouses would be more willing to give up their shares or board seat if they knew these would be given to their children and not to their ex-husband or ex-wife. Children, she says, 'are the one issue that parents have mutual views on. They both want their children to be provided for.'
Burnet recently worked with a wife who agreed to resign as a director because her son was going to replace her on the board. 'He was planning on coming at a later stage in his life, but it meant that it didn't pass to her ex-husband, which she didn't want to happen.'
It is also worth remembering that both you and your spouse will rely on the income from the business. As Stutman puts it, 'It's not in anybody's interest to harm the goose that is laying the golden eggs. But in divorce, people are not always guided by their enlightened self-interest.'
HOW TO MINIMISE THE DAMAGE
1. Consider a pre-nuptial agreement. Even better, make it a family policy that all family shareholders should sign pre-nups, says Alex Sharpe of Peter Leach & Partners.
2. Think about holding company shares in a family trust. And do it 'well in advance', says Withers'
Michael Gouriet.
3. Issue special voting shares so that you will always be able to take important decisions.
4. Keep it private. If you go to court, some information may become public. Alternative dispute resolutions such as mediation and arbitration allow for more confidentiality.
5. Don't try to hide or divert the company's assets. The weaker party could obtain a freezing injunction that could have a real impact on the business.
6. Don't forget your ex is still the parent of the next generation. Your children are inevitably going to look at how you are handling the end of your relationship, so make sure it reflects your true values.