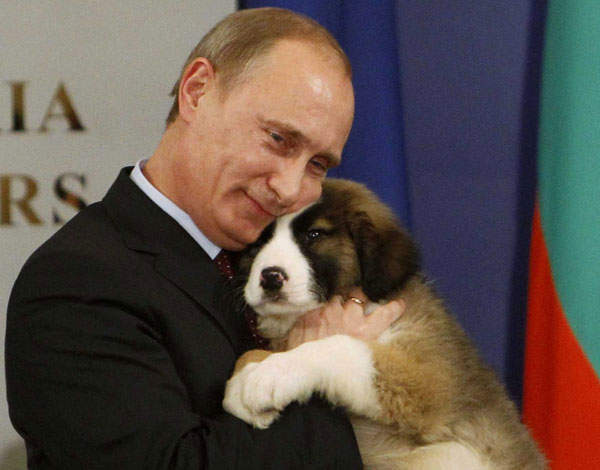 Author: by Stephen Hill
Western reporting has failed to understand the Ukraine crisis, just as western politicians haven't either, which is why they have no answers to what Moscow is doing. Putin has outmanoeuvred them at every stage, while they jump up and down on their beds shouting: 'It's not fair! It's not democratic!' Putin doesn't do democracy, he does Realpolitik.
When communism collapsed, the system didn't. Putin, ex-KGB, had a bigger black book than anyone else and took power. He surrounded himself with oligarch cronies and controlled them for his and their advantage. The same system survived in the Ukraine, late of the USSR, which Putin set about reconstituting as a pro-Moscow Russian-led Customs Union.
Read more on Ukraine from Spear's
As ever, there are very few uber-rich across the East, no middle class and then only the very poor and downtrodden. Lenin got it all wrong; Putin allowed just enough steam to escape to slowly let things change, while ripping off the system. Nobody knows his wealth, but my own guesstimate is it's nearer a trillion dollars than zero.
Yanukovich was Putin's plant, as Tymoshenko was going too fast towards an aspiring and youthful middle class. The two main Putin-approved oligarchs propping up Yanukovich were Dmytro Firtash – who took out a four-page advert in the Evening Standard last autumn to proclaim his own private festival in London, but who this week was arrested in Vienna for fraud on a US court order – and Rinat Akhmetov, the owner of the heavy industry and steel plants in Donetsk in the East, where the carefully-seeded riots have spread to post-Crimean annexation by Putin.
Read more on Putin from Spear's
Putin has his army in place on the borders of East Ukraine and in the Crimea: he will probably try and behave, in public at least, until the Ukrainian elections in May, while leaving his non-uniformed agitators in place in Ukraine to keep stirring up trouble.
Whereas the western press assumed that the Maidan Revolt and the upcoming elections were about an east-west tug-of-war, Putin knows it's quite different: it's a generational tug-of-war, where the oldies want to keep their positions upheld by the Moscow system, while the youth want an end to this corrupt system and want an open European liberal system.
Putin is with the oldies: he wants to manage the system until he has a trustworthy successor in place to give him his pardon, as he has nowhere elsewhere to run to. Hence the election is of more than passing interest to him, as the last thing he wants to see in the Ukraine is the Maidan Revolt succeed at the polls and find the revolt has spread to his own doorstep, as the Youthquake spreads to a discontented Russian youth wanting similar change.
That's why Akhmetov in eastern Donetsk is still a useful pawn on Putin's chess-board: one shriek from him, and Putin's tanks roll west 'to save the people'.
The truth about Crimea and the rigged referendum: there are a lot of Crimeans who are deeply upset and, yes, it's mainly the youth. I toured Crimea last September, and my 25-year old interpreter was horrified by Putin's actions, but she's staying schtum.
And her 21-year old Crimean friend studying in Kiev wails, 'But I'm a Ukrainian!' As if Putin cares any more than he did over the fate of the submariners who died in the Kursk. He is in a long line of Kremlin incumbents who don't care about how many other people die: was it his order from Moscow to shoot on the protesters in Independence Square?