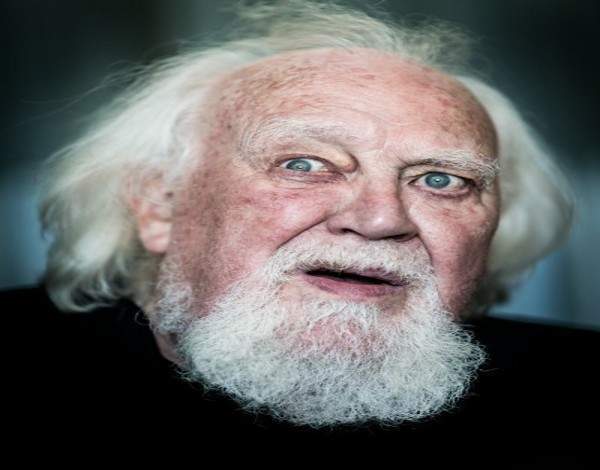 This Sunday afternoon will see veteran actor Joss Ackland – aged 85 – taking to the stage of The Old Vic for a performance of King Lear, directed by Jonathan Miller. Ackland will be joined by acting friends both 'old and new' in a special performance to raise funds for the Motor Neurone Disease Association, a cause close to his heart since his wife Rosemary passed away from the disease.
The idea for staging this special performance came from actress Lisa Paterson following the death of her script-writer and theatre director friend Ranald Graham in August 2010.
Gordonstoun-educated Graham was one of the most acclaimed TV writers of the 1980s, created the TV series Dempsey and Makepeace as well as writing such TV drama as The Professionals and The Sweeney and working closely with director Guy Ritchie and producer Matthew Vaughn (his godson) on the cult British crime-comedies 'Lock Stock and Two Smoking Barrels' (1998) and also Snatch (2000). Graham also died from Motor Neurone Disease.
Graham was a highly regarded theatre director and screenwriter as well. He directed an adaptation of Jean Cocteau's Opium in 1970 at the Dublin Theatre Festival and the Hampstead Theatre. In 1998 he co-directed Claude Harz's Maggie and Delaney with Penny Cherns at London's Rosemary Branch Theatre.
The Green Room
In 2001, he directed William Cash's play The Green Room, based on the life and 'death' of the post-war English philosopher AJ Ayer. The play opened at The Cockpit Theatre in London and then was a selected as the Observer's Critics' Choice at The Edinburgh Festival. Lisa Paterson appeared in the play as one of AJ Ayer's many girlfriends and also his hospital nurse.
Graham had first directed at The Edinburgh Festival back in 1966 when he debuted his play Aberfan was performed at the Traverse Theatre. The play interwove the stories of two disasters: the Aberfan colliery disaster and the Tay Bridge disaster, was performed mainly by children and received a rave notice in The Scotsman.
His second play An Expedition to Pick Mushrooms was staged in 1967, was also staged at the Traverse Theatre. The following hear he began working as a sports researcher for Michael Parkinson and broke into the London TV world.
William Cash, Editor in Chief of Spear's said: 'Ranald was an inspirational director and a brilliantly intelligent man who loved working with actors of all ages. He was a larger than life figure whose manic enthusiasm – whether cricket, boxing or his favourite author of the moment – was unstoppable.
'Despite being such an iconic figure of the British TV world, he threw himself into the rough and ready acting – and sleeping – conditions of the Edinburgh Fringe and was largely responsible for making a play about "romantic determinism" in the life of an abstruse Oxford philosopher an unlikely critical success. His early death was a tragic loss to the theatre.'
One-off performance
Tickets are still available for the one-off performance at The Old Vic (where Ackland first appeared 60 years ago), which includes Joss Ackland, Tony Britton, Greta Scacchi, Tony Robinson, Michael York, John Nettles, Barrie Rutter, Honeysuckle Weeks, Shaun Dooley, Tam Williams, Felicity Dean, Jack Tarlton, Jos Vantyler, Vernon Dobtcheff and Robert Young.
Pictured left: Joss Ackland
Shakespeare's cruelest and most challenging play, King Lear, tells the story of an old man desperately trying to hold both his family and kingdom together. Loyalties and loves are divided as Lear is forced to face the realities of age and the passage of time.
'It is the irony of the play that by the time you are old enough to play Lear you are too old to play Lear,' says Ackland. But not only does Joss feel he has the experience of a full life to bring to the role – a life that has not been without its own tragedy – he has the strength and stature too. 'Lear has to be like a felled oak, not a sapling,' he says.
This is a rare opportunity to spend a Sunday afternoon with this wonderful mix of stage and screen actors brought together for a great cause. All proceeds will go to the Motor Neurone Disease Association.
LISTINGS & TICKET INFO
Sunday 29 September at 3pm – The Old Vic Theatre
Booking Info: 08448717628 and online at www.oldvictheatre.com
Premium Zone: £50; Price Zone A: £50; Price Zone B: £25; Price Zone C: £15; Price Zone D: £5
All bookings include a one-off transaction fee: Book online – £1.50 (applied at checkout) Book by phone – £2.50 Book in person – no transaction fee. Running time approx 2 hours 30 including interval