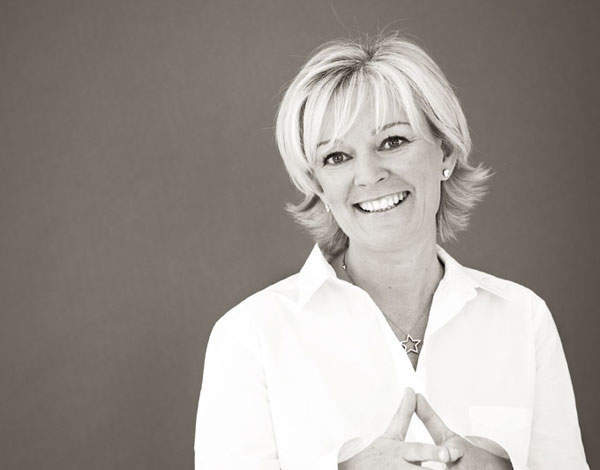 What would your other career be?
A chef. I am fascinated by ingredients and taste.
My greatest success in business was…
Creating my first bath oil.
My greatest failure in business was…
Trusting the wrong people.
In a year, the UK economy will be…
Hopefully, in a much better place.
How many assistants do you have?
One.
Who is your greatest influence?
My husband. We share love, life and business building.
Philanthropy should be…
Second nature.
Who do you have on speed-dial?
I don't.
Whose jewellery do you wear?
Tiffany.
Where do you summer?
Mountain Sky Ranch in Montana. Riding my horse Josie across wildflower fields is breathtaking.
Favourite hotel suite?
My regular room at the Four Seasons, New York City.
What is your guilty pleasure?
Watching a movie in the middle of the day.
When I drive, I drive…
…My husband insane, because I can't drive.
Money lets me…
Fulfil my desire to build another fragrance business.
Who makes your dresses?
I buy off the shelf, but for something special I go to Louise Kennedy.
Is business a pleasure?
Always a pleasure. Business is one of my great loves.
My business mantra is…
Never, ever, ever, ever give up on your dream.
What is your biggest fear?
Being unable to communicate.
What is missing in the world?
A sixth creative sense.
Where are you right now?
Sitting at my kitchen table, creating fragrance.
Which restaurant is indispensable?
Luigi's deli on the Fulham Road. It has the most amazing selection of takeaway Italian dishes.
Where in the world are you happiest?
London and NYC.
How did you earn your first pay cheque?
As a trainee florist.
To me, wealth means…</p>
It allows me to choose how I live my life.
Spear's is sharp and to the point. I am…
Creative and unpredictable.
Read more interviews from At the Sharp End