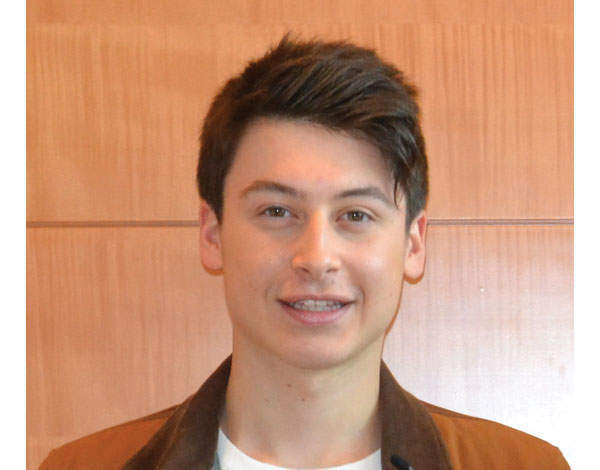 Nick, D'Aloisio, the tech prodigy who sold his app Summly to Yahoo for $30 million aged seventeen, faces the Spear's inquisition
Q: What would your other career be?
A: An artist.
Q: Who has been your greatest influence?
Steve Jobs.
A: What is missing in the world?
Time travel.
Q: In a year, the UK economy will be…
A: Experiencing positive momentum.
Q: Is business a pleasure?
A: Yes, of course.
Q: Biggest extravagance?
A: Taking a day of leave.
Q: When I drive, I drive…
A: In driving lessons.
Q: Favourite Twitter account?
A: Stephen Fry.
Q: How many phones do you have?
A:One for personal use, and one for work.
Q: Favourite app (not your own)?
A: Quora.
Q: Which restaurant is indispensable?
A: Zuma.
Q: Which watch do you wear?
A: I don't wear one; I've got my phone.
Q: Where's your next holiday?
A: Australia, to visit family.
Q: My greatest hope for my career is…
A: To be proud of my work.
Q: My greatest fear for my career is…
A: To end up unhappy with work.
Q: What is your guilty pleasure?
A: Krispy Kreme.
Q: Philanthropy should be…
A: An important part of one's life.
Q: Money lets me…
A: Save and invest.
Q: Where are you right now?
A: In the BA lounge.
Q: Where in the world are you happiest?
A: Asleep in my bedroom.
Q: How did you earn your first pay cheque?
A: Making iPhone apps.
Read more interviews from At the Sharp End