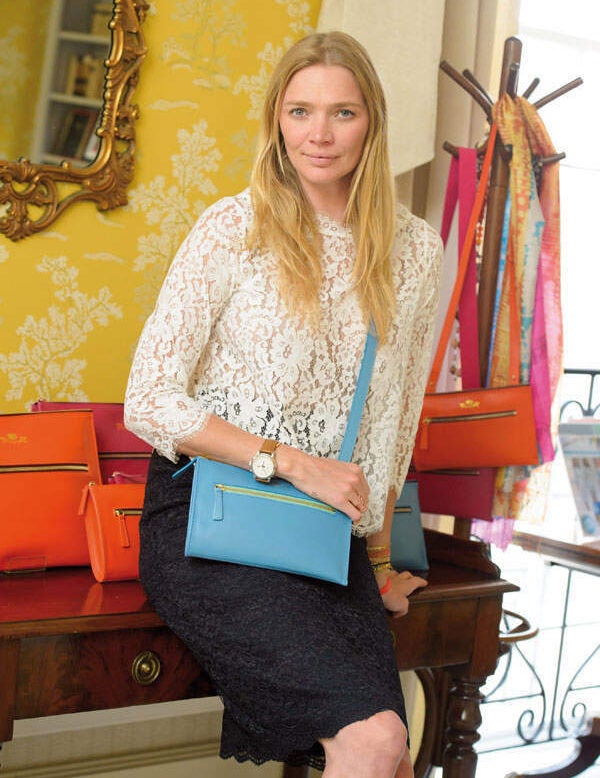 Author: by Chloe Barrow
Who is your greatest influence?
My guardian, Rachel Carpenter, who is 85 years old.
What is your biggest fear?
Heights.
What would your other career be?
F1 racing car driver
What is missing in the world?
Vibrant, bright travel wallets!
When I drive, I drive…
Everything I can get my hands on. (Yesterday I drove a 1960s Mini, followed by a GT40 and then a Bugatti.)
In a year, the UK economy will be…
Back.
Is business a pleasure?
No. I mean yes, it is.
How many assistants do you have?
One.
Who is your favourite designer?
Karl Lagerfeld.
Philanthropy should be…
Something everyone aspires to do.
My business mantra is…
Work hard, play hard.
Who do you have on speed-dial?
My fiancé, David Blakeley.
Where do you summer?
England — it's the best place to be in the summer.
Favourite hotel suite?
Hotel Costes, Paris.
What is your guilty pleasure?
Relentless watching of Breaking Bad.
Money lets me…
Be an idiot — go shopping, go on holiday, spend money on ridiculous things I don't need.
Whose jewellery do you wear?
Astley Clarke and Arme de L'Amour.
Which restaurant is indispensable?
L'Anima in the City.
Where in the world are you happiest?
At home in West Sussex with my family, dogs, chickens and cats, in the garden doing a barbecue.
How did you earn your first pay cheque?
I worked in a bar called Crocodile Den in Barbados as a waitress, aged fourteen. I snuck out of my parents' house, but eventually they caught me!
To me, wealth means…
Not necessarily money, it's more about family, adventure and health.
Spear's is sharp and to the point. I am…
Quite similar.
Jodie Kidd's new collection of travel wallets for Debrett's (pictured above) is available from debretts.com