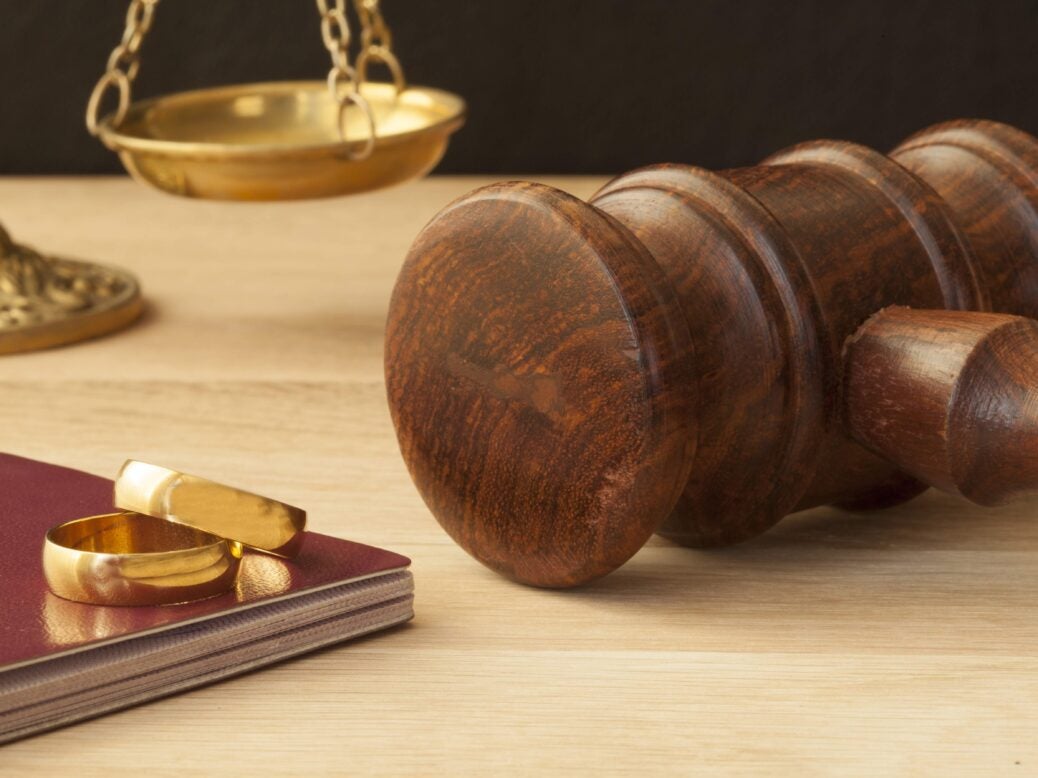 'Shopping' for a financially favourable EU jurisdiction for divorce is unfair for HNWs, but Brexit might mean there is more scope for a universal reform, write Jo Edwards and Dickon Ceadel
Among the many reasons why Brexiteers campaigned for Britain to leave the European Union, it is unlikely that family law reform was at the forefront of many voters' minds. That said, Britain's divorce from Europe could have a significant impact on family law because fundamental aspects of our law and its relationship with that of other European states is currently derived from, or dictated by, important EU regulations. These regulations set out the rules for deciding where divorces and disputes relating to children take place and deal with the reciprocal recognition and enforcement of court orders across Europe.
The House of Commons Justice Select Committee is currently gathering evidence on the impact of Brexit on the justice system. Opinion is split. For some, Brexit provides a unique opportunity for reform of legislation covering the crucial question of how the seat of any divorce proceedings is determined. For others, there are possible pitfalls to such reform.
As things stand, the 'first in time' rule states that the first European state in which a party issues proceedings would become the divorce jurisdiction. It is this which is in the reformers' crosshairs. The location of a divorce can make a significant difference to the financial outcome. Different jurisdictions take diverse approaches that may result in markedly different outcomes on the same set of facts. For example, the English court's unparalleled generosity towards the financially weaker spouse is often seen as one of the main reasons why so many 'big money' divorces take place here.
As a result, the 'first in time' rule has undeniably exacerbated 'forum shopping' – a phenomenon whereby lawyers advise their clients where to initiate litigation in order to achieve the best result. A Maltese couple, for instance, who have lived their whole lives in England, may be able to petition in both England and Malta.
Were the husband in this couple a wealthy banker and his wife a homemaker, he would be well-advised to instruct his Maltese lawyers to petition in Valletta before his wife's lawyers were able to do so in London: the so-called 'race to court'. The application of this rule can be arbitrary – if for example, the majority of the parties' assets are in England but proceedings nonetheless take place in Malta. Injustice can result: in this example, the wife might receive a diminished award simply because she was slower off the mark. Another concern – a point made by both the Family Law Bar Association and Resolution in their submissions to the Select Committee – is that mediation and other forms of non-court dispute resolution are less likely to occur under this approach: parties are in too much of a rush to issue in their preferred jurisdiction.
But in cases where a non-EU country has jurisdiction, the matter could hardly be more different. In such instances, the English court makes a decision as to whether to seize or relinquish jurisdiction based on the common law doctrine of forum conveniens. This would involve a consideration of which is the more appropriate forum by undertaking an analysis of how closely connected the parties are to the respective countries, and practical considerations such as where the bulk of their assets are located. This approach is undoubtedly fairer and less arbitrary. However, it adds a preliminary layer of litigation, which slows proceedings and by extension leads to increased costs.  Given the huge strain that the court system in this country is already under due to funding cuts, it may be felt that, however convincing arguments for reform may be, adding a raft of jurisdiction disputes to the judicial caseload may not be welcome.
While it is tempting to maintain continuity wherever possible in response to the uncertainty of Brexit, the decision to leave the EU undoubtedly presents an opportunity to ask ourselves whether it makes sense to have two parallel approaches to divorce jurisdiction. It is useful to consider how many cases would actually be added to the judicial caseload were we to apply the forum conveniens test universally; and to reflect upon whether the added pressure may be justified to have a fairer, less arbitrary system – more conducive to encouraging couples to engage in non-court dispute resolution. The UK has long been a global leader in family law. Our inventive laws and uniquely progressive trends are followed around the world. We should not be fearful of taking a fresh look at these issues.
Jo Edwards is a partner and head of family law and Dickon Ceadel is a solicitor at Forsters LLP